Description
Kicking off your farming endeavors with the 3 Furrow Mouldboard Ridger, a high-productivity machine that's designed to handle the rigorous demands of modern farming. Boasting a diesel power type and a farm cultivator type, this new cultivator machine is an essential tool for every farm. With a 1-year warranty and an overseas service center available for after-sales service, the 3 Furrow Mouldboard Ridger is a reliable investment for serious farmers. It weighs 160 KG and comes in a standard size, ready to be put to work on your farm. Its core components consist of bearings, known for their durability and longevity.
The 3 Furrow Mouldboard Ridger: Features and Applications
The 3 Furrow Mouldboard Ridger machine is a high productivity farm cultivator designed for ridge soil applications. It has a matched power range of 45-60hp, making it capable of handling a variety of farming tasks. The machine allows for adjustable ridging heights from 200-3000mm and ridging spacing from 700-900mm, making it versatile and adaptable to different farm conditions. With convenient 3-point mounted linkage, the machine is easy to operate and manage.
Working Principle, Installation, and Maintenance
The 3 Furrow Mouldboard Ridger operates through its powerful diesel engine, which drives the cultivator's tools to ridge soil effectively. Installation is made easy with a 3-point mounted linkage, allowing for quick attachment to a variety of tractors. For maintenance, it's important to regularly check and replace the core components, such as the bearings. Keeping the machine in optimal condition will ensure its high productivity and longevity.
Promoting HZPT's Agricultural Disc Ridger Products
Experience the difference in farming with HZPT's agricultural disc ridger products. These high-quality machines are designed to withstand tough farming conditions and enhance productivity. Don't just take our word for it, try it for yourself. Contact us today to learn more about our products and make your purchase.
Why Choose HZPT's Agricultural Disc Ridgers Products?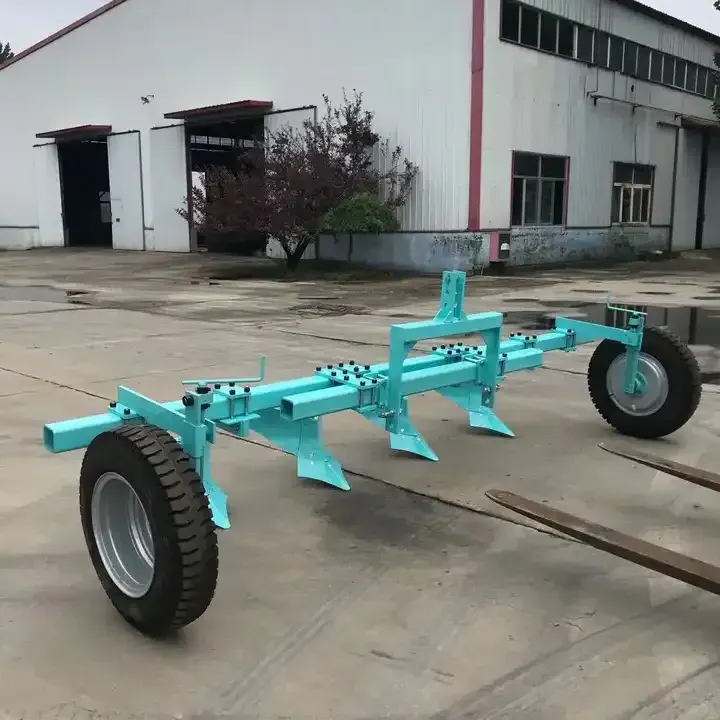 Choosing HZPT's Agricultural Disc Ridgers Products means investing in quality, durability, and efficiency. Our machines are designed to enhance farm productivity and make farming tasks easier and more manageable. With a robust warranty and available overseas service center, you can rest assured knowing that your investment is protected.
About HZPT Machinery Co., Ltd.
HZPT Machinery Co., Ltd. has been at the forefront of agricultural machinery development, producing a wide range of products including rotary tillers, PTO shafts, disc harrows, disc ploughs, disc blades, and many more. With over 100 employees and 20+ technical staff, we have the expertise and resources to deliver high-quality machinery that meets the needs of modern farmers.
Our Product Range
Our product range includes a wide variety of farming machinery, from disc harrows and ploughs to harvest machines and their accessories. All our products are designed with the farmer's needs in mind, providing high performance, durability, and efficiency. Whether you need a disc ridger, a corn seeder, or a post hole digger, we have the right product for you.
Our machines are trusted by farmers all over the country and around the world. We export to many countries in Europe, America, Africa, the Middle East, and Southeast Asia. With HZPT, you're not just buying a machine, you're investing in a partner for your farming success.

Learn More about the 3 Furrow Mouldboard Ridger
Interested in learning more about the 3 Furrow Mouldboard Ridger? Watch our introduction video to see the machine in action and learn about its key features and benefits.