Description
Introducing the latest innovation in farming technology ?C the New Design Farm Two Row Potato Seed Machine. This high-tech machinery is engineered specifically for farms and is guaranteed to enhance productivity in potato planting operations. With a weight of 240KG and a warranty of 1 year, this machinery guarantees durability and longevity. Its key selling points include high productivity and the cutting-edge technology it was designed with in 2020. The machine is equipped with core components such as bearings and offers a 6-month warranty on them. As a bonus, video technical support is provided for after-sales service, ensuring all your queries and concerns are addressed promptly.
Features and Applications of the Two Row Potato Seed Machine
The New Design Farm Two Row Potato Seed Machine is a game-changer in the agriculture industry. With its two-row planting feature and working efficiency of 0.8ha/h, it simplifies the potato planting process and significantly increases productivity. The machinery operates with a power range of 30-50HP, making it highly efficient. It can be customized with a color of the customer's choice, adding a touch of personalization to your farming equipment. Its main function is potato planting, but it is also compatible with other root crops. It employs a 3-point mounted linkage system and has a row spacing of 50-85cm, ensuring precise and uniform planting. This machinery is packaged in an iron case and shipped from the port of QINGDAO, CHINA.
Working Principle, Installation, and Maintenance Precautions
The machinery operates by distributing seeds from the seed box into the ground in two rows, with a spacing of 50-85cm. This is facilitated by the 3-point mounted linkage system which is powered by a 30-50HP engine. Installation involves attaching the machinery to a tractor using the linkage system and filling the seed box with potato seeds. To maintain optimal performance, it is essential to clean the machinery after use, regularly check and replace worn-out bearings, and store it in a dry place. Video technical support is provided to assist with installation and maintenance procedures.
Why Choose AGKNX's Agricultural Potato Planter Products?
Choosing AGKNX's Agricultural Potato Planter Products means investing in top-quality, technologically advanced machinery designed to optimize farming operations. Our products are engineered for high productivity, durability, and user-friendliness. We offer a 1-year warranty on our machines and a 6-month warranty on core components, with after-sales video technical support to assist with any concerns. We encourage you to contact us to learn more about the outstanding features of our potato seed machine and how it can revolutionize your farming operations.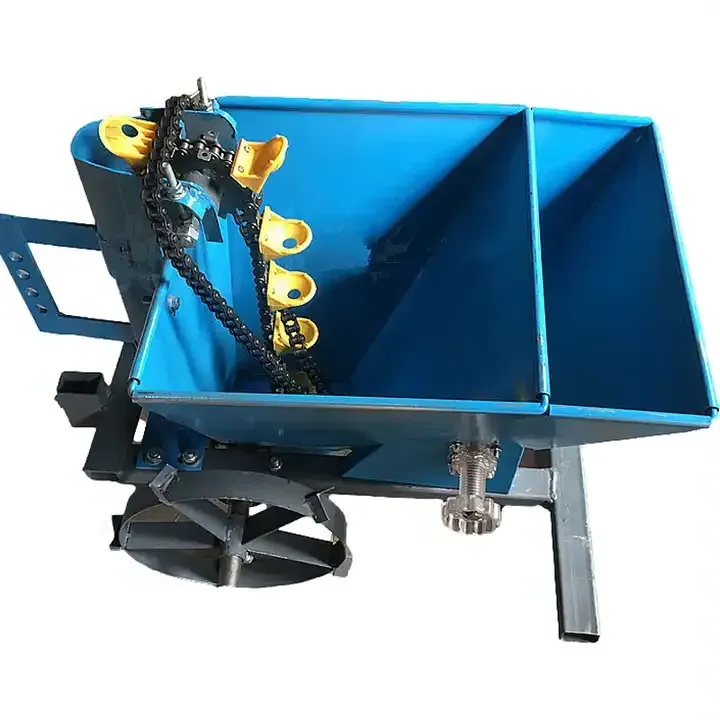 About AGKNX Machinery Co., Ltd.
AGKNX Machinery Co., Ltd. is a pioneer in the research and development of agricultural machinery. Our highly skilled team of over 20 technical staff and senior R&D personnel work tirelessly to deliver superior farming solutions. Our product range is extensive, including rotary tillers, PTO shafts, furrow ploughs, box scrapers, boom sprayers, fertilizer spreaders, potato planters, sickle bar mowers, and much more. We use advanced CAD design systems and manufacturing technologies, ensuring our products are of the highest quality and performance. With a solid customer base locally and globally, we are committed to revolutionizing farming with our innovative, reliable, and durable products.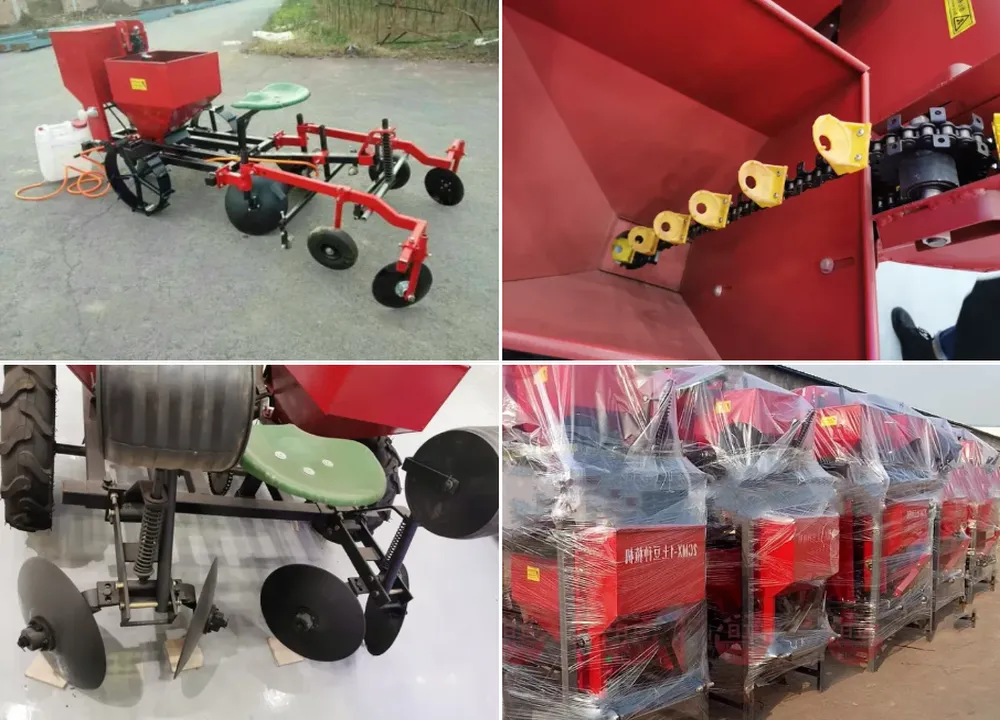 Explore our New Design Farm Two Row Potato Seed Machine in action in the video below.
Contact us today to learn more about our innovative agricultural solutions and how we can help enhance your farming operations.