Description
Introducing the Pressure Tractor Boom Sprayer, a revolutionary farming tool designed for high productivity in agricultural settings. This sprayer is equipped with a pump type sprayer and has a capacity of 800L-12m. It??s a popular machine in the farming industry due to its high productivity, and robust build, weighing in at 250 KG. The sprayer is built to accommodate customized colors and comes with a 6-month warranty.
Understanding the Pressure Tractor Boom Sprayer
The Pressure Tractor Boom Sprayer is an essential tool for modern farming. It is designed to deliver high productivity in various farming scenarios. This sprayer operates with a power of 30hp and above, making it suitable for large scale applications. It features a wide spray width of 12m, allowing it to cover a large area in a short amount of time. With a diameter of 140 cm, this sprayer is built to withstand the rigors of intensive farming.
Working Principle and Maintenance
The Pressure Tractor Boom Sprayer operates by drawing liquid from its 800L capacity tank and pumping it through a series of nozzles located on the sprayer boom. Installation is as simple as attaching it to the back of a tractor using a three-point mounting system. To maintain the sprayer, regular checks and cleaning of the sprayer nozzles are crucial to ensure no blockages occur. It is also important to regularly check the bearing, the core component of the sprayer, for any wear and tear.
Why Choose AGKNX's Agricultural Boom Sprayer Products?
Experience the unmatched efficiency and productivity of AGKNX's Agricultural Boom Sprayer Products. Our products are designed with the user in mind, offering high productivity and durability. Backed by ISO9001 certification, our sprayers are reliable and built to the highest quality standards. Whether you are a small scale farmer or a large agricultural enterprise, our sprayers are designed to meet your needs.
About AGKNX Machinery Co., Ltd
AGKNX Machinery Co., Ltd has been at the forefront of agricultural machinery research and development since its establishment in 2006. We offer a wide range of agricultural machinery including rotary tillers, PTO shafts, disc harrows, disc ploughs, disc blades, rotary tillers, box scraper, sickle bar mowers, rotary mower, flail mower, boom sprayers, fertilizer spreaders, furrow ploughs, potato planters, plough blades, agricultural cultivators, potato harvester, agricultural trailers, corn seeder, wheat seeder, vegetable seeder, harvest machines, post hole digger, wheat seeders, corn seeders, agricultural subsoiler, and soil-loosening shovels.
Our commitment to quality and innovation is reflected in our ISO9001:2000 quality management certification. With a strong technical team and advanced production technology, we are able to deliver high-quality products that meet the diverse needs of our customers.
Our Product Range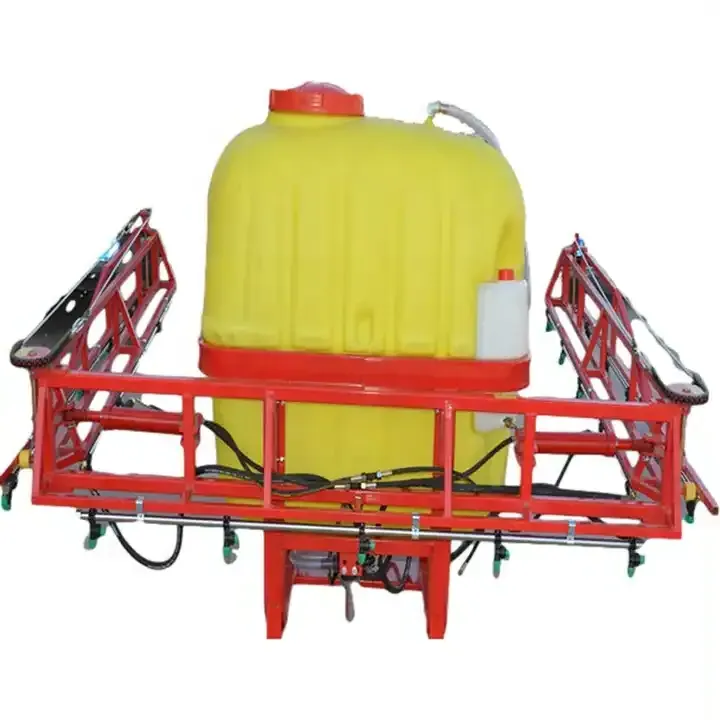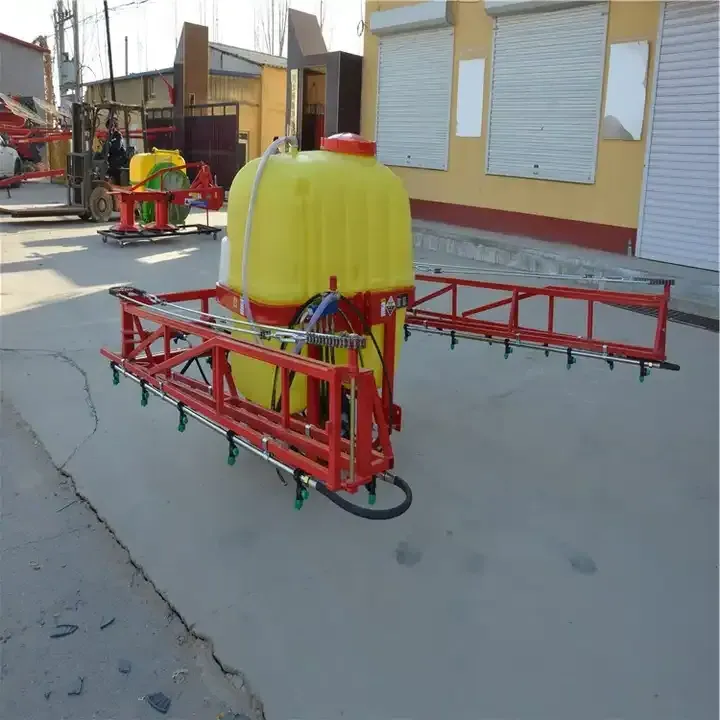 Lawn mowers
Rotary tillers
Hay rakes
Box scraper
Moldboard plows
Deep plowing machines
Agricultural machinery parts
Don't just take our word for it, check out our product video to see the Pressure Tractor Boom Sprayer in action.
Order Now
Are you looking to optimize your farming operations? Look no further! Contact us today to place your order. We offer a minimum order quantity of just one piece. Your sprayer will be delivered to you within 15 days after receiving the advance payment. Don't wait, enhance your farming productivity with our Pressure Tractor Boom Sprayer today!