Description
The Pressure Tractor Boom Sprayer is a popular, high productivity agricultural machine designed for farm use. With a pump sprayer type, it is applicable for farms and industries. The boom sprayer has a capacity ranging from 500L to 10m, with a spray width of 8m and a requirement of a power of 40hp or more. This new product comes with a warranty of 6 months for core components, which include bearings. The sprayer weighs 195 KG and has a diameter of 140 cm. Customized colors are available, and the product carries an ISO9001 certification. The product is shipped from Qingdao, China, and delivery details are provided after confirmation of payment.
Product Advantages and Applications
The Pressure Tractor Boom Sprayer brings several advantages to agricultural work. It offers high productivity, which is a key selling point. It is designed for a broad range of applications, especially in agriculture, where it can be used for farm work. The sprayer can be used in different farm sizes, thanks to its varying capacities and spray widths. The product is customizable, offering different color options to meet your preference. Its ISO9001 certification ensures that it meets international standards for quality, safety, and efficiency.
Working Principle and Maintenance of the Boom Sprayer
The Pressure Tractor Boom Sprayer operates by pumping the spraying substance from the storage tank and dispersing it through the boom. The high power requirement ensures the sprayer can cover a large area in a short time, making it highly efficient for agricultural work. Installation involves mounting the sprayer on the tractor, connecting it to the power source, and filling the tank with the spraying substance. Unloading is as simple as emptying the tank and disconnecting the sprayer from the power source. Maintenance includes regular cleaning of the pump and spraying nozzles and timely replacement of the core components, especially the bearing, which comes with a 6-month warranty.
Why Choose AGKNX's Agricultural Boom Sprayer?
Choosing AGKNX products, such as the Pressure Tractor Boom Sprayer, ensures you get high-quality and efficient agricultural equipment. AGKNX is dedicated to providing agricultural machinery that enhances productivity and makes farm work easier. A strong call to action is to contact AGKNX to learn more about the Pressure Tractor Boom Sprayer and place your order today. You are assured of getting a product that meets your needs and delivers excellent performance.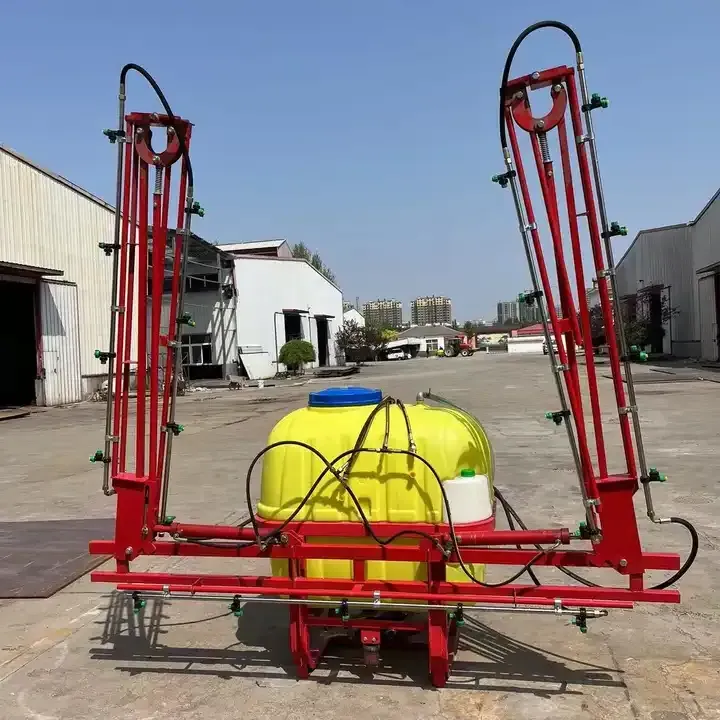 About AGKNX Machinery Co., Ltd.
AGKNX Machinery Co., Ltd. has been in the agricultural machinery industry since 2006, specializing in the manufacture of a wide range of machinery. These include rotary tillers, PTO shafts, disc harrows, disc ploughs, disc blades, rotary tillers, box scraper, sickle bar mowers, rotary mower, flail mower, boom sprayers, fertilizer spreaders, furrow ploughs, potato planters, plough blades, agricultural cultivators, potato harvester, agricultural trailers, corn seeder, wheat seeder, vegetable seeder, harvest machines, post hole digger, wheat seeders, corn seeders, agricultural subsoiler, and soil-loosening shovels. AGKNX employs over 100 employees, including 20 technical staff and five senior R&D personnel. It has advanced production lines and uses CAD computer-aided design systems to produce high-quality equipment for farming, planting, harvesting, and other agricultural activities.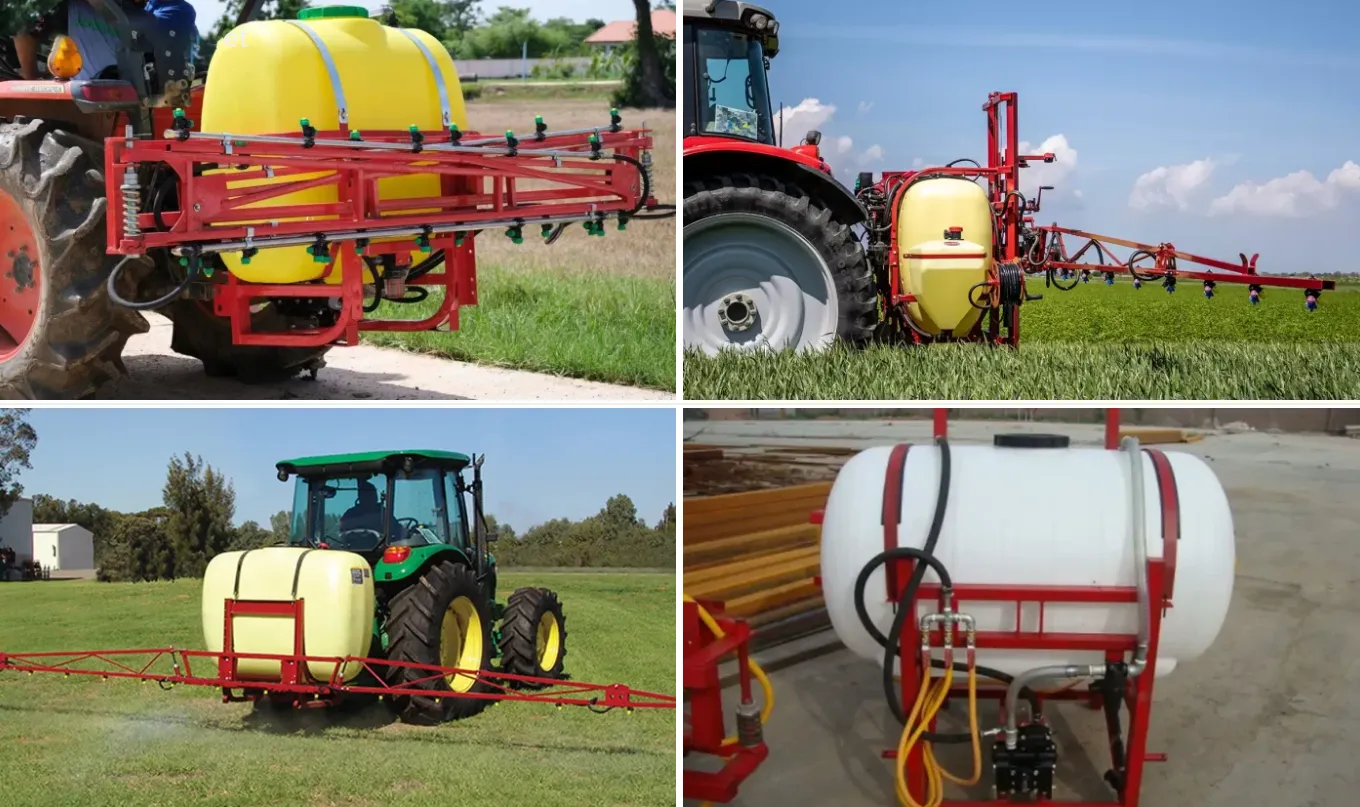 Product Video
Learn more about the Pressure Tractor Boom Sprayer by watching the video below: