Description
When it comes to agricultural equipment, the 1BZ-3.0 28blades heavy-duty disc harrow stands out for its exceptional features and productivity. This trailed machine is a farm cultivator designed for soil cultivation, specifically to loosen land. Its high productivity, backed by a 1-year warranty, makes it a valuable investment for farms. Weighing 1600 KG, it is robust and durable, with a standard size that makes it easy to handle. The disc harrow is customizable, and users can choose their preferred color. It has a tilling width of 3000mm and a tilling depth of 15cm, making it a versatile tool for various farming needs. It also comes with a machinery test report and video outgoing-inspection for quality assurance.
Features and Applications
The 1BZ-3.0 heavy-duty disc harrow is equipped with a disc blade, making it a powerful tool for soil cultivation. It is designed to work with a power range of 90-100hp, ensuring efficient operation. Its main applications include combined soil preparation, where it excels due to its high productivity. The disc harrow is easy to transport and store, thanks to its iron frame package. Its net weight of 1600kg is proof of its sturdy and robust construction, built to last in challenging farming conditions.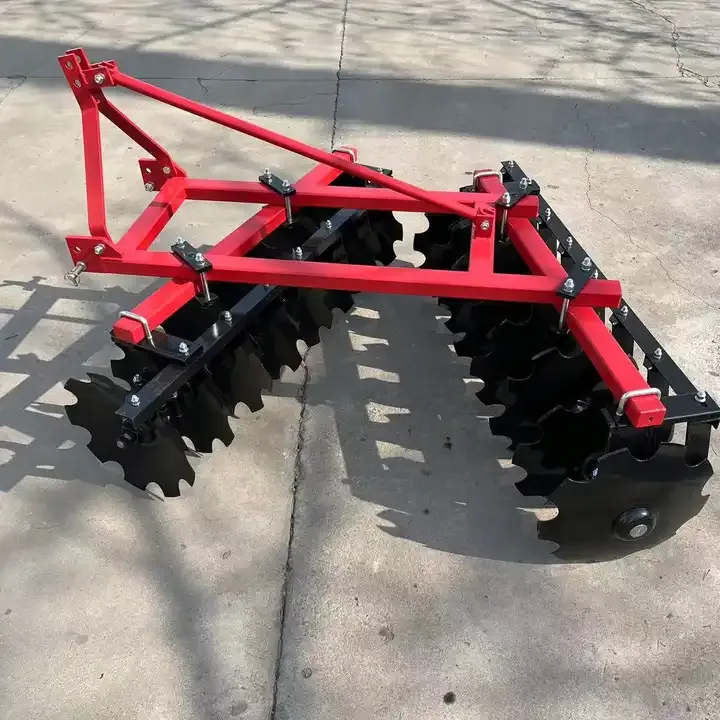 Working Principle and Maintenance
The disc harrow operates by tilling the soil to a depth of 15cm, efficiently loosening land for cultivation. It is easy to install, and the unloading process is straightforward. Regular maintenance, including checking and replacing the bearing ?C one of the core components ?C is crucial for optimal performance. It comes with a 1-year warranty for the core components, ensuring that you get value for your investment.
The AGKNX Agricultural Disc Harrow
When it comes to high-quality agricultural equipment, AGKNX is a brand you can trust. Our disc harrow is a testament to our commitment to providing innovative, high-performing, and reliable farming tools. We invite you to explore our product range and contact us to make your purchase. Experience the difference of farming with AGKNX equipment.
Why Choose AGKNX's Agricultural disc harrows?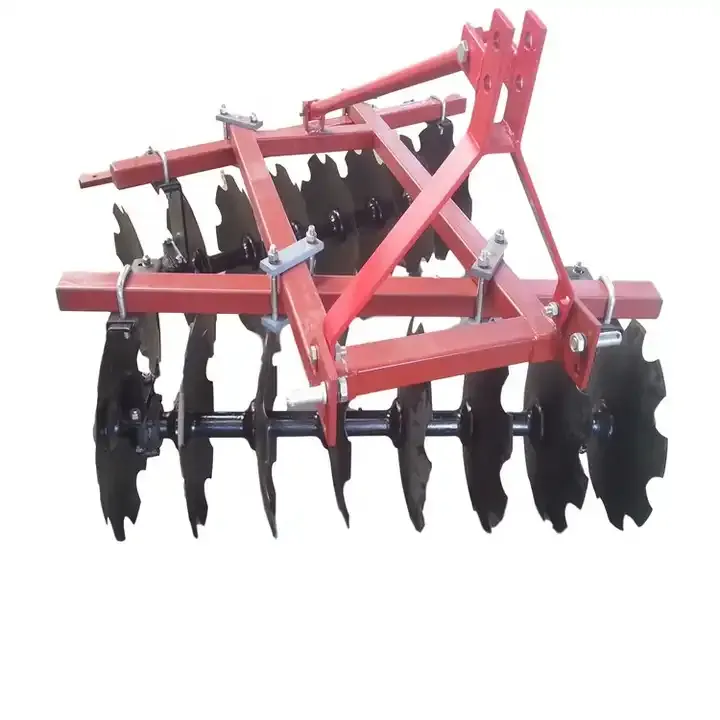 Choosing AGKNX's agricultural disc harrows comes with numerous benefits. These machines are designed for high productivity, ensuring that you get the most out of your investment. They are durable, with a 1-year warranty on core components. On top of that, they are easy to handle and operate, with a standard size and weight that makes them suitable for various farming applications.
About AGKNX Machinery Co., Ltd.
AGKNX Machinery Co., Ltd. has been engaged in the research, development, and production of agricultural machinery for over a decade. We offer a wide range of products, including disc harrows, disc ploughs, disc blades, plough blades, rotary tillers, boom sprayers, and more. Our team of experienced professionals is dedicated to providing high-quality products that meet our customers' needs. We are proud of our advanced production technology and our commitment to customer satisfaction.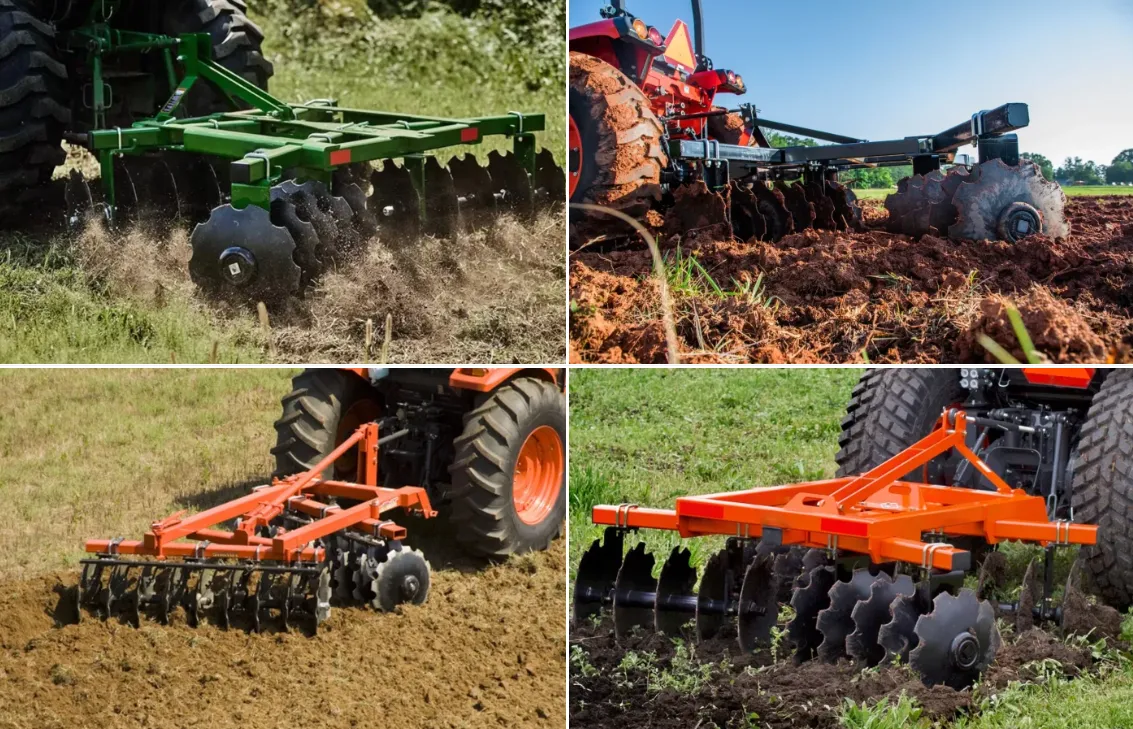 Watch our product video
Learn more about our agricultural disc harrow by watching our product video. See the disc harrow in action and discover how it can benefit your farming operations.