Description
Experience the power and productivity of the 2021 Newest Best Selling Used Potato Digger Ontario. This state-of-the-art agricultural machinery is brand new, designed to work with tractors of 18 – 30 HP power capacity. Ideal for harvesting potatoes, carrots, and garlic, this mini harvester operates in a single row with a working width of 600 mm and row distance of 600 – 650 mm. Lightweight at 195kg and compact with dimensions of 1800*1000*980MM, it is a gear drive type potato harvester that ensures high productivity.
Features and Applications of the Best Selling Used Potato Digger
The 2021 Newest Best Selling Used Potato Digger Ontario is not just a potato harvester but a versatile agricultural tool. It is ISO9001 certified, guaranteeing its quality and safety. The machine's high productivity is one of its key selling points, making it an ideal addition to any modern farm. What's more, it comes with a 1-year warranty, ensuring that its core components like the gear, gearbox, and bearing function optimally. This machinery is geared towards high-performance and durability.
Working Principle and Maintenance of the Potato Digger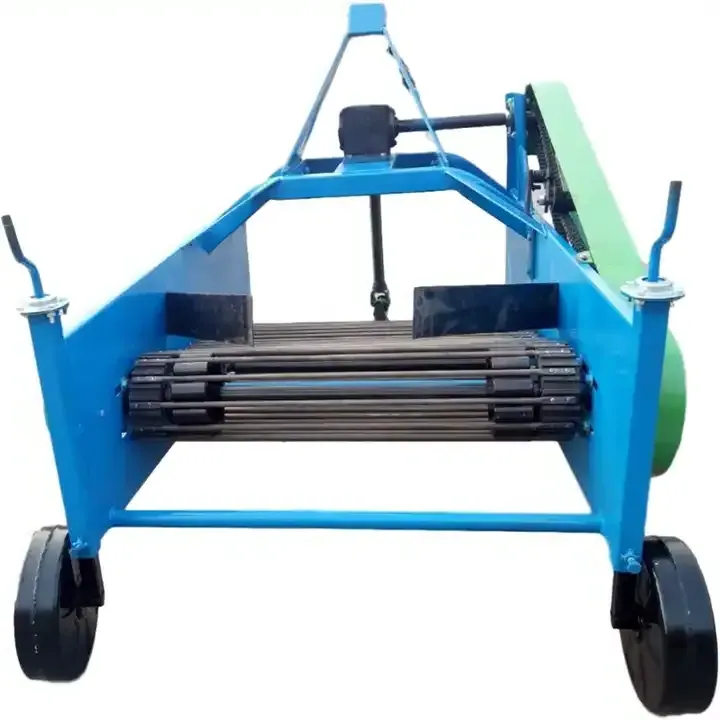 The Potato Digger works by getting powered by the tractor to dig the soil and gather the crops. This machine is designed for easy installation and unloading, maximizing convenience for the user. Regular maintenance includes the periodic checking of the gear drive and other core components to ensure smooth operation. Always adhere to the manufacturer's instructions for maintenance and care to prolong the lifespan of the machine.
Experience AGKNX's Agricultural Potato Harvester Products
Experience the revolution in farming with AGKNX's agricultural potato harvester products. They are designed to increase productivity while making the harvesting process easier and more efficient. Contact us today to learn more about our range of potato harvesters and make your purchase.
Why Choose AGKNX's Agricultural Potato Harvester Products?
AGKNX Machinery Co., Ltd. is a leading manufacturer of agricultural machinery, with over a decade of experience in the industry. We are committed to providing high-quality machinery that is reliable, efficient, and durable. Our products range from rotary tillers, PTO shafts, furrow ploughs, and box scraper to boom sprayers, fertilizer spreaders, potato planters, and harvesters. Our team of dedicated engineers ensures that our products meet the highest standards of quality and safety.
We have a strong production technology and advanced equipment, including lathing, milling, planing, stamping, cutting plate, and electric welding. Our tractor accessories are approved by the main tractor manufacturers in China. Our products are sold all over the country and are exported to many countries and regions in Europe, America, Africa, the Middle East, and Southeast Asia all year round.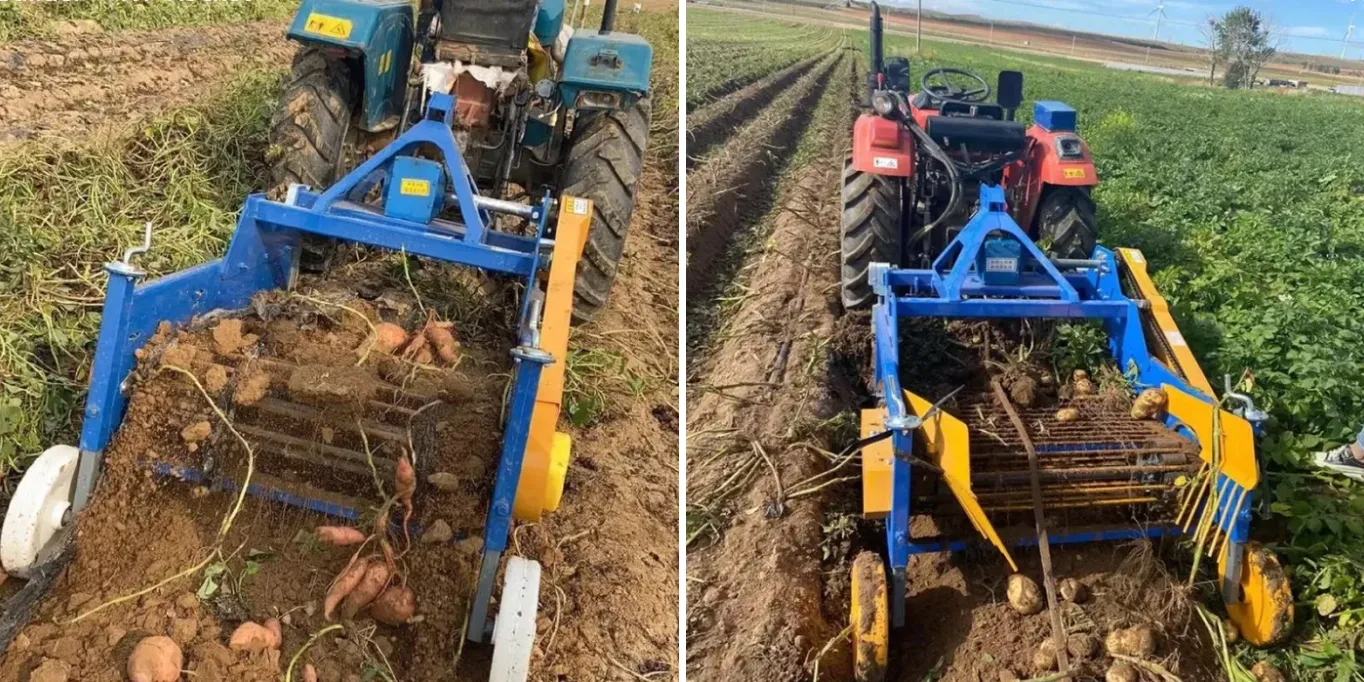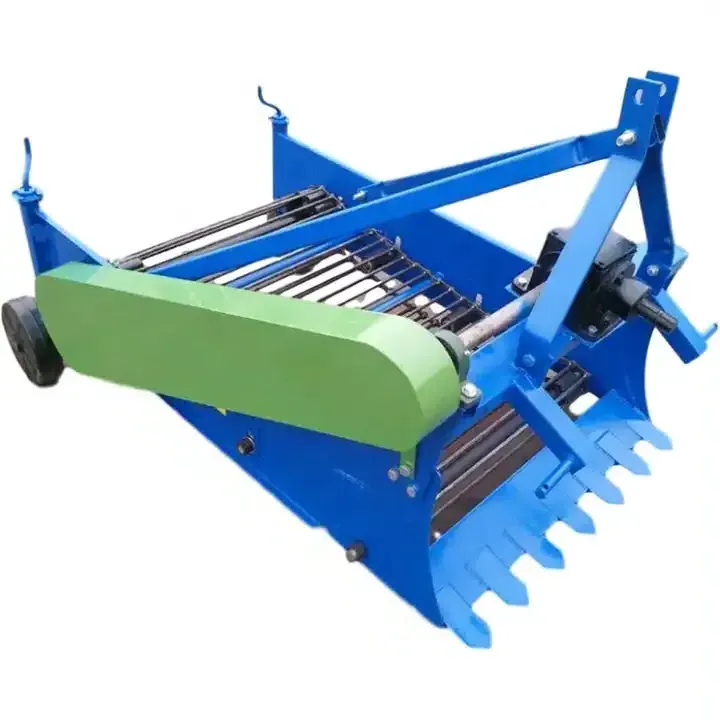 See the Potato Digger in Action
Check out this video to see the 2021 Newest Best Selling Used Potato Digger Ontario in action. Experience the efficiency and power of this machine.