Description
Invest in a brand-new, highly productive 4U-600 single row potato harvester, ideal for any farm. This mini harvester is powered by a 30 – 40 HP tractor and can accommodate a row distance of 600 – 900 mm with a working width of 600 mm. Its compact dimensions (1500*800*400mm) and lightweight design (195 KG) make it easy to maneuver in the field. The machine comes with a 1-year warranty, ISO9001-2000 certification, and a video outgoing-inspection for complete peace of mind.
Features and Applications of the 4U-600 Single Row Potato Harvester
The 4U-600 single row potato harvester is engineered for high productivity. This mini harvester is designed for harvesting potatoes, with a row distance of 600 – 900mm and a cutting width of 600mm. Its gear drive system ensures efficient operation, while the machine's compact size makes it suitable for smaller farms or fields. The machine is customizable, with the option to select the color and other features as per customer requirements. The minimum order quantity is just one set, making it accessible for small-scale farmers as well.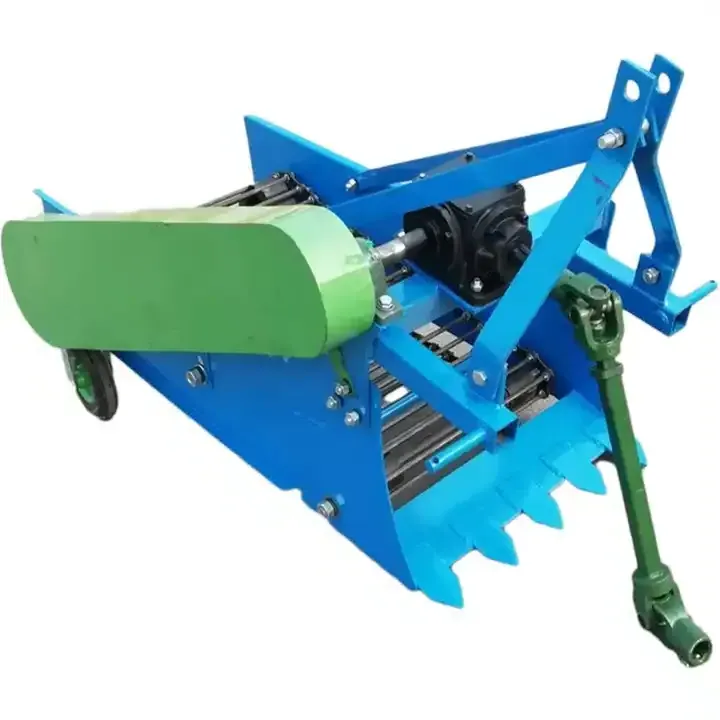 Installation, Unloading, and Maintenance of Single Row Potato Harvester
The 4U-600 potato harvester is easy to install and unload, making it a convenient choice for farmers. It comes with a comprehensive machinery test report and a 1-year warranty on core components. The machine requires minimal maintenance, and in case of any issues, engineers are available to service machinery overseas. Regular checks and cleaning can ensure the machine's optimal performance and longevity.
Why Choose AGKNX's Agricultural Potato Harvester Products?
Opt for AGKNX's 4U-600 potato harvester for its high productivity, ease of use, and reliability. It is an ordinary product that guarantees extraordinary results, making it a favorite amongst many farmers. The machine's key selling point is its high productivity, and it comes with complete after-sales service, ensuring you have support when you need it.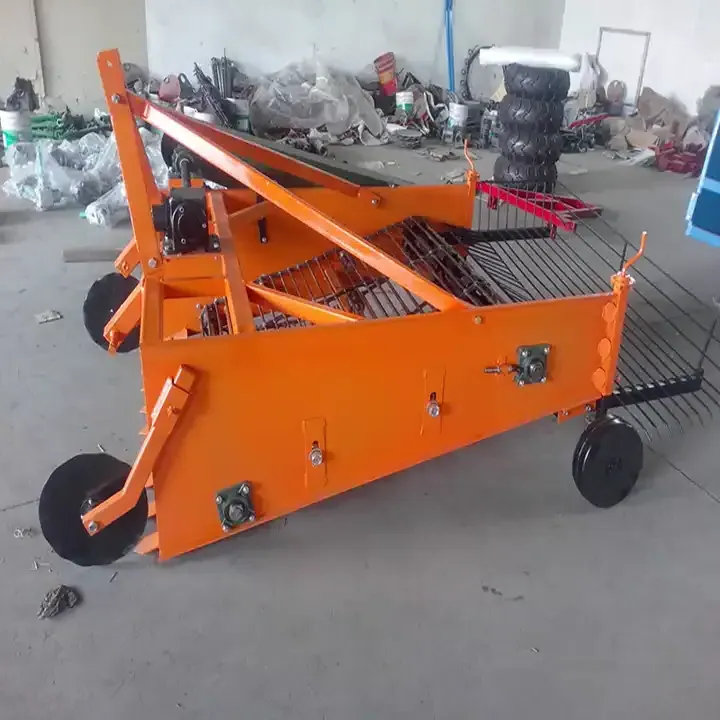 About AGKNX Machinery Co., Ltd.
AGKNX Machinery Co., Ltd. is a leading manufacturer of agricultural machinery, with years of experience in research and development. Our wide range of products includes rotary tillers, PTO shafts, furrow ploughs, box scrapers, boom sprayers, fertilizer spreaders, potato planters, potato harvester, sickle bar mowers, rotary mowers, flail mowers, disc harrows, disc ploughs, and much more. We boast a team of highly skilled technical staff and advanced production technology. Our commitment to quality has earned us a strong reputation in the market.
Our Products
Our products are renowned for their excellent performance and reliable quality. We offer a comprehensive range of farming machinery, planting machinery, harvesting machinery and its accessories. Our main products are 12~160HP tractor disc harrows, disc ploughs, disc ridgers, lawn mowers, rotary tillers, disc blades, hay rakes, moldboard plows, deep plowing machines, and agricultural machinery parts.
Global Reach
Our products are sold all over the country and are exported to many countries and regions in Europe, America, Africa, the Middle East, and Southeast Asia all year round.
Picture of the 4U-600 Single Row Potato Harvester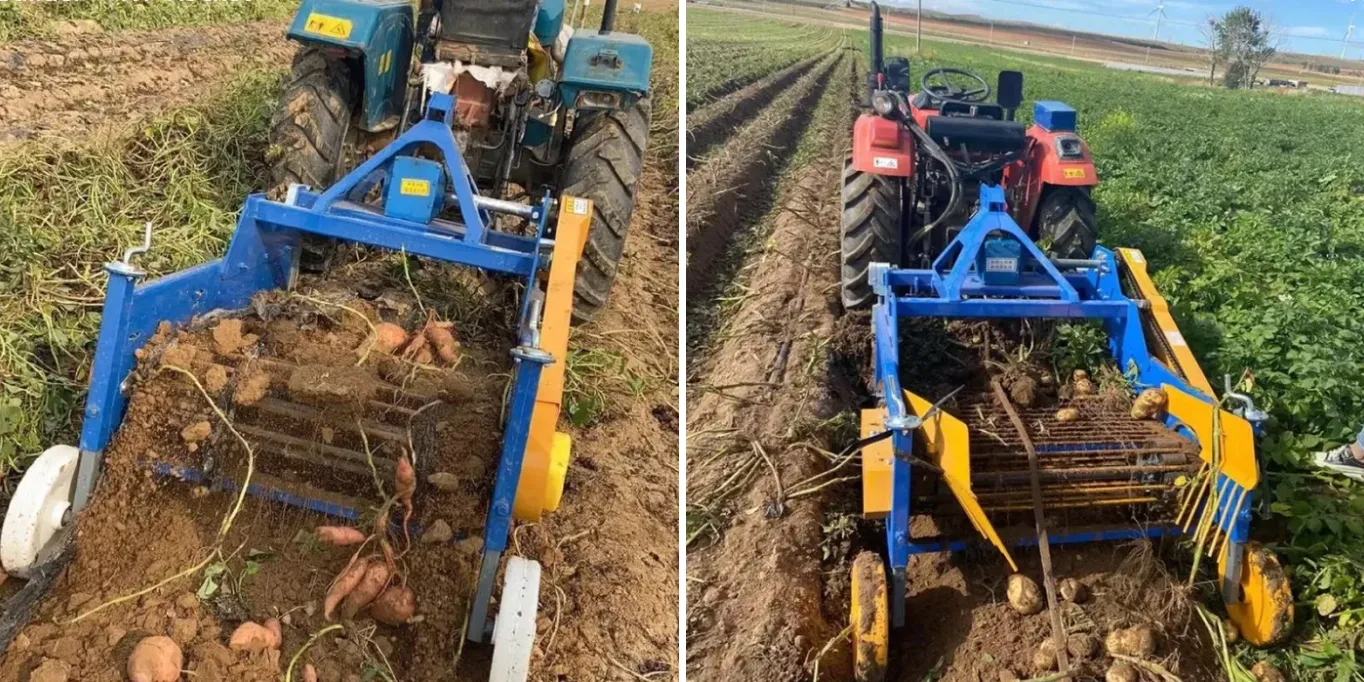 Watch the 4U-600 Single Row Potato Harvester in Action
Click the link below to watch a video of the 4U-600 single row potato harvester in action.