Description
The 4U-600 small potato harvester is a high-performing, compact and reliable agricultural machinery designed to make potato harvesting efficient and effortless. It is a new product that operates with a tractor power ranging from 30 to 40 HP. The machine can accommodate a row with a distance of 600 to 900 mm and has a working width of 600 mm. It uses a gear drive and is built for high productivity, making it a key asset for any farming enterprise. The model comes with a 1-year warranty, ISO9001-2000 certification, and comprehensive after-sales service.
Features and Applications of the 4U-600 Small Potato Harvester
The 4U-600 small potato harvester is characterized by its high productivity and compact design, making it ideal for small to medium-sized farms. It is equipped with a high-quality bearing as the core component to ensure durability and long-lasting performance. The machine is designed for a single row of potato plants, with an adjustable row distance between 600 to 900 mm, allowing for flexibility in different field conditions. Its working width is 600 mm, guaranteeing efficient harvesting. The 4U-600 also features a customizable color to cater to different aesthetic preferences.
Working Principle and Maintenance of the 4U-600 Small Potato Harvester
The 4U-600 potato harvester operates by being hitched to a tractor. As the tractor moves, the harvester digs up the soil along with the potatoes through its cutting blade. The lifted potatoes and soil then pass through a series of sieves and conveyors which separate the potatoes from the soil. The potatoes are collected while the soil is sifted back to the field. The 4U-600 harvester requires minimal maintenance, mainly regular cleaning to remove any residual soil and debris, and occasional lubrication. It is also advisable to inspect and replace the bearings as needed to ensure smooth operation.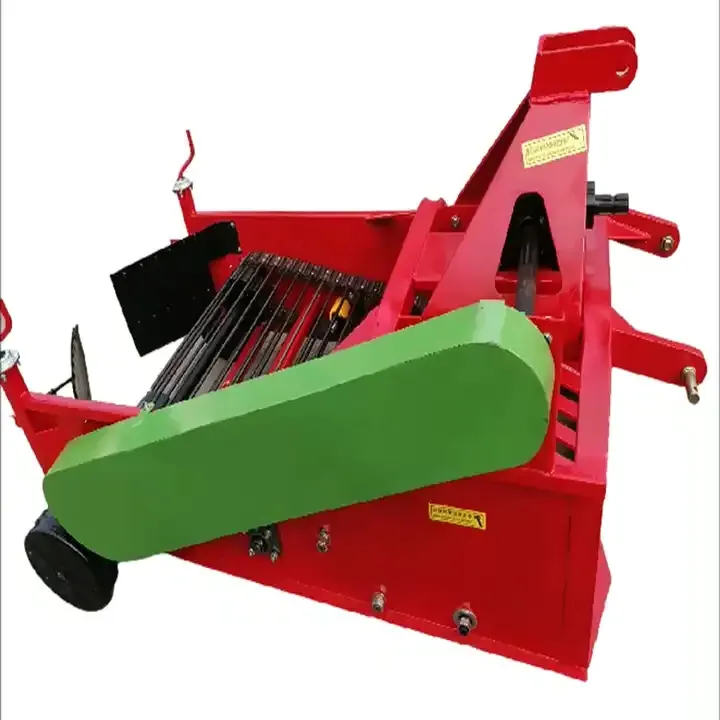 Why Choose AGKNX's Agricultural Potato Harvester Products?
Choosing AGKNX's agricultural potato harvester products ensures high productivity, efficiency and durability. Our 4U-600 small potato harvester is designed to make your farming operations more productive and less labor-intensive. We offer a 1-year warranty on core components, and our engineers are always available to provide overseas service. We invite you to discover the benefits of our potato harvester and encourage you to contact us for more information or to make a purchase.
About AGKNX Machinery Co., Ltd
AGKNX Machinery Co., Ltd has been engaged in the research and development of a wide range of agricultural machinery, including rotary tillers, PTO shafts, furrow ploughs, box scraper, boom sprayers, fertilizer spreaders, potato planters, potato harvester, sickle bar mowers, rotary mower, flail mower, disc harrows, disc ploughs, disc blades, disc ridgers, plough blades, agricultural cultivators, agricultural trailers, corn seeder, wheat seeder, vegetable seeder, harvest machines, post hole digger, wheat seeders, corn seeders, agricultural subsoiler, and soil-loosening shovels. With over 100 employees, including 20 technical staff and five senior R&D personnel, we have the capability to deliver high-quality, reliable and innovative products.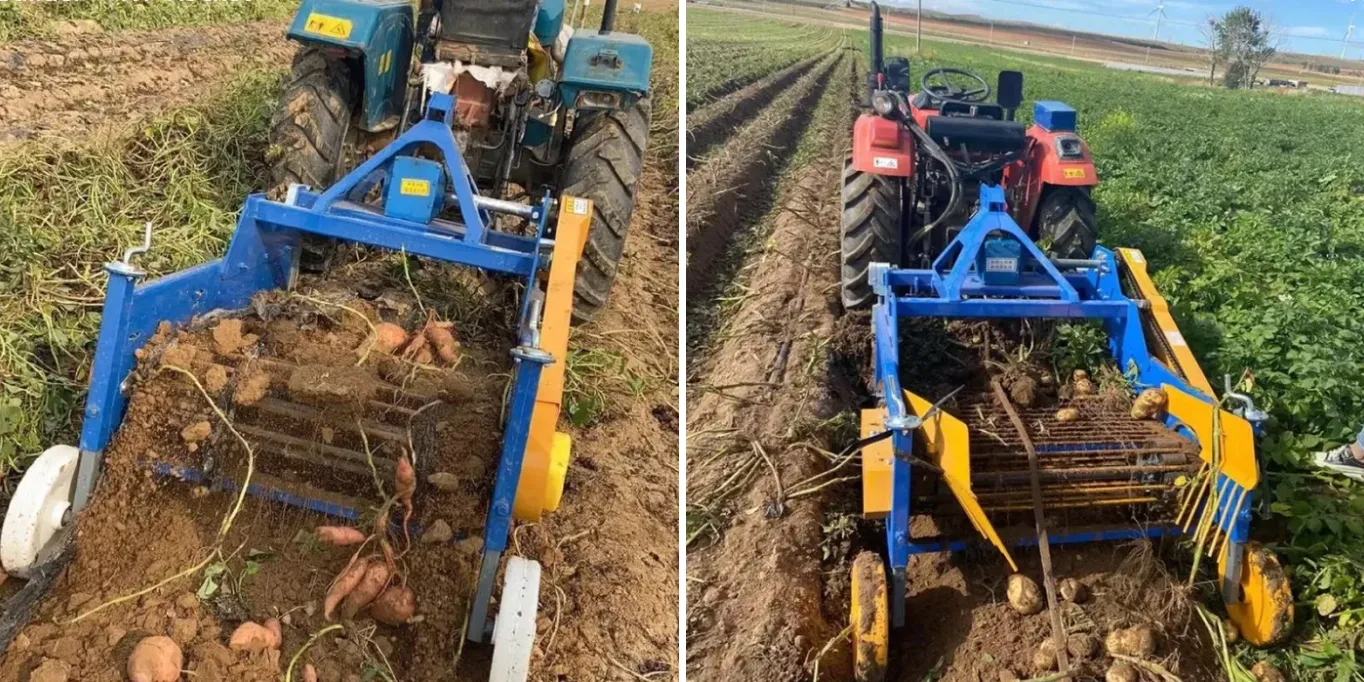 See the 4U-600 Small Potato Harvester in Action
For a closer look at the 4U-600 small potato harvester and to see it in action, please watch the video below: