Description
Delve into the world of agricultural machinery with our single row harvester, specifically designed for sweet potato and potato crops. With a 1-year warranty and a weight of 180kg, this hardy piece of machinery is a staple for any agricultural enterprise. With no showroom location, the opportunity to inspect the machinery via video is provided, along with a comprehensive machinery test report. This ordinary product boasts high productivity as its key selling point, with a working width ranging from 600-1600MM.
Features and Applications of Agricultural Potato Harvester
The Potato Harvester Digger is a versatile and robust machine crafted from Carbon Steel. The core components are built with a gear mechanism, ensuring durability and high performance. It is designed for harvesting, reducing the manual labor involved in potato and sweet potato farming. The machinery's working width, ranging from 600-1600MM, allows for a broad swath of land to be covered, increasing efficiency and productivity in the harvesting process.
Working Principle and Maintenance Guide
The Potato Harvester operates on a straightforward principle. As the machine moves forward, the digging shovel unearths the potatoes from the ground, shaking off the excess soil. The conveyor belt then transports the potatoes to a back container for collection. Installation is simple and should be conducted according to the manufacturer's guidelines. Regular maintenance involves routine checks on the gear components, cleaning after use, and timely replacement of worn-out parts to ensure the harvester remains in optimal condition.
Choose AGKNX's Agricultural Potato Harvester
Experience the best in agricultural machinery with AGKNX's Potato Harvester. Its high productivity and durability make it an excellent investment for your farming needs. Don't miss out on this opportunity to transform your harvesting process. Contact us today to learn more about this extraordinary product and how it can benefit your agricultural operations.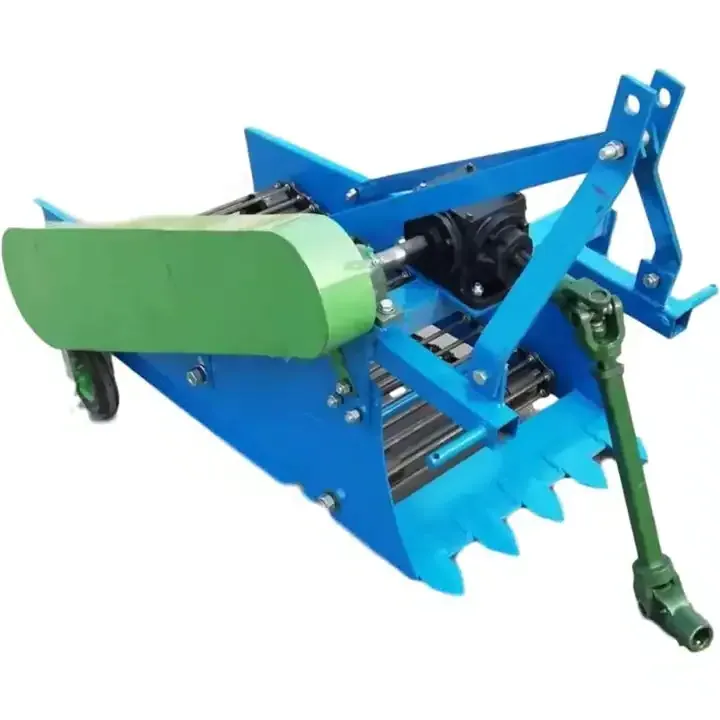 Why Choose AGKNX's Agricultural Potato Harvester Products?
At AGKNX Machinery Co., Ltd. we specialize in the research and development of top-tier agricultural machinery, including a variety of farming, planting, and harvesting equipment. Our team of experienced technical staff and senior R&D personnel ensure that our products are at the forefront of agricultural innovation. We pride ourselves on our strong production technology and advanced equipment, providing our customers with reliable, high-quality machinery.
About AGKNX Machinery Co., Ltd.
AGKNX Machinery Co., Ltd. has been a leading name in the agricultural machinery industry since 2006. With over 100 dedicated employees, including 20 technically skilled staff and five senior R&D personnel, we provide an extensive range of agricultural machinery. Our products are renowned for their reliable quality, excellent performance, and complete specifications, catering to various agricultural needs.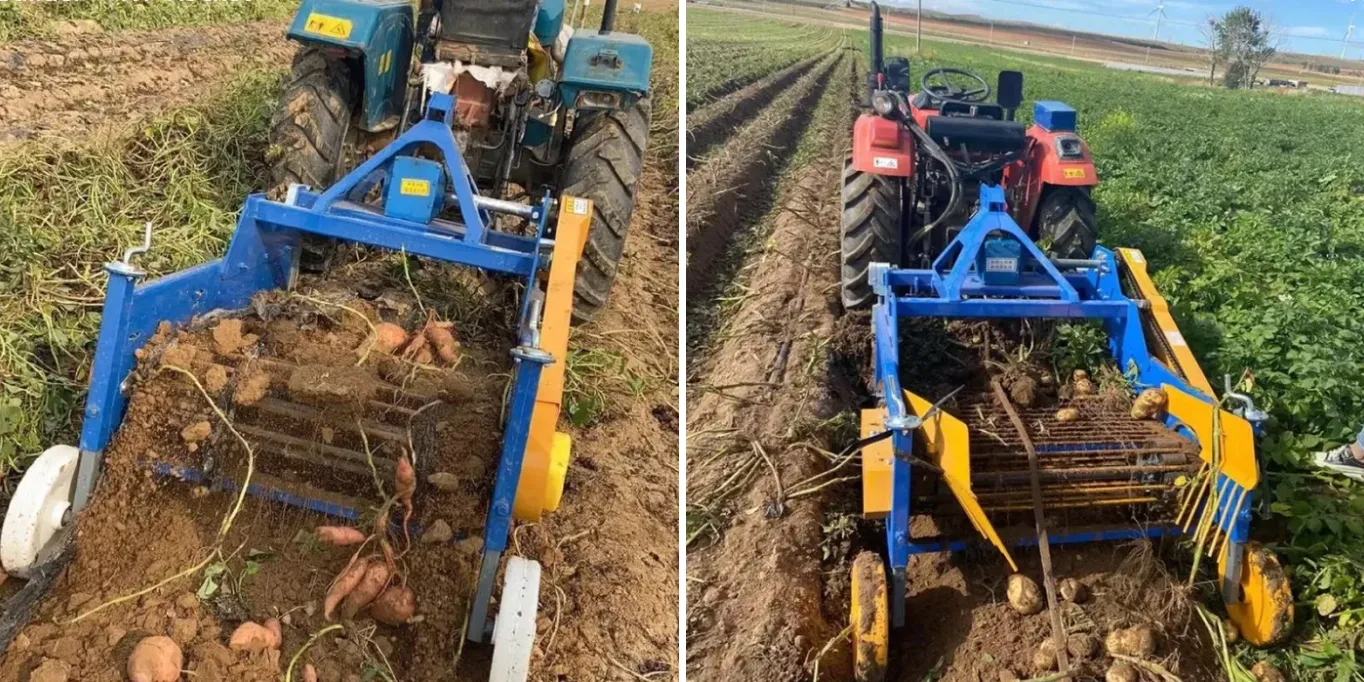 Learn More About AGKNX's Agricultural Potato Harvester
Get a closer look at how our Potato Harvester operates and how it can revolutionize your harvesting process. Watch the video below to see the machinery in action and to understand why it is the optimal choice for your farming needs.