Description
Offering a new solution for efficient and effective potato harvesting, the Compact Tractor Potato Digger and Loader is an innovative piece of machinery designed for high productivity. This Mini Harvester is equipped for a tractor power of 30-40 HP and is specifically tailored for potato harvesting. The harvester operates on a single row with a row distance of 600-900mm and a working width of 600mm. It is engineered with a gear drive system and has dimensions of 1500*800*400mm. Weighing in at 195 KG, this robust machine is ISO9001-2000 certified, offering high productivity as its key selling point.
Key Features and Applications
The Compact Tractor Potato Digger and Loader is a marvel of modern agricultural engineering. Its core components include a bearing that comes with a one-year warranty. This machine is not only efficient but also customizable, with the color being customer-oriented. The cutting width is 600mm, and it operates optimally at a power range of 30-35hp. This piece of machinery is not just a potato digger and loader, but it also serves as a harvester with a productivity rate of 0.13-0.33 Acre/h. The machine is available for a minimum order quantity of 1 set, with packaging details being an iron case. With its high productivity and easy-to-service design, this machine is a game-changer for farms specializing in potato cultivation.
Working Principle and Maintenance
The Compact Tractor Potato Digger and Loader operates on a simple yet effective mechanism. It uses its cutting width of 600mm to uproot potatoes while maintaining the integrity of the crop. The harvested potatoes are then loaded onto the machine for easy transportation. The gear drive system ensures smooth and efficient operation, reducing the need for frequent maintenance. However, regular checks and timely replacement of the core components, such as the bearing, can prolong the machine's lifespan. After-sales services are provided with engineers available to service machinery overseas, ensuring that your harvester remains in top condition.
Promoting AGKNX's Agricultural Potato Harvester Products
Explore AGKNX's range of agricultural potato harvester products for innovative and high-quality solutions to your farming needs. Our Compact Tractor Potato Digger and Loader is a testament to our commitment to provide efficient and reliable farming machinery. We guarantee high productivity and top-notch quality, certified by ISO9001-2000. Don't miss out on this opportunity to revolutionize your harvesting process. Contact us today to learn more about our products and make your purchase!
Why Choose AGKNX's Agricultural Potato Harvester Products?
Choosing AGKNX means investing in quality, efficiency, and exceptional customer service. Our agricultural potato harvester products are designed with the latest technology to ensure high productivity. But our commitment to our customers goes beyond providing excellent products. We offer after-sales services with professional engineers ready to service your machinery overseas. We also provide a one-year warranty on core components, ensuring that your investment is secure. Choose AGKNX for reliable and efficient potato harvesting solutions.
About AGKNX Machinery Co., Ltd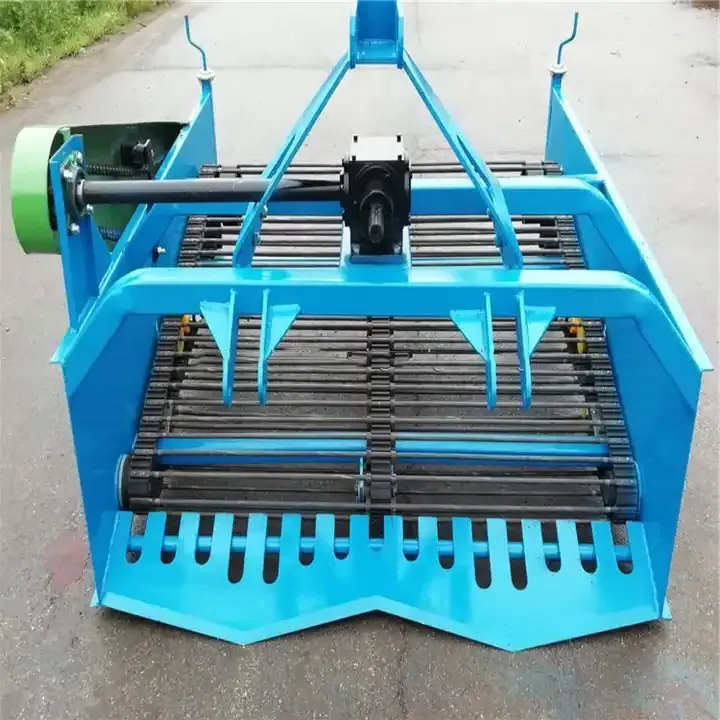 AGKNX Machinery Co., Ltd. is a leading provider of agricultural machinery. With a dedicated team of over 100 employees, we have been at the forefront of research and development in agricultural machinery for many years. Our product range includes farming machinery, planting machinery, harvesting machinery, and their accessories. We are committed to providing the best products and all-aspect services to our customers. Our products are sold all over the country and are exported to many countries and regions in Europe, America, Africa, the Middle East, and Southeast Asia all year round.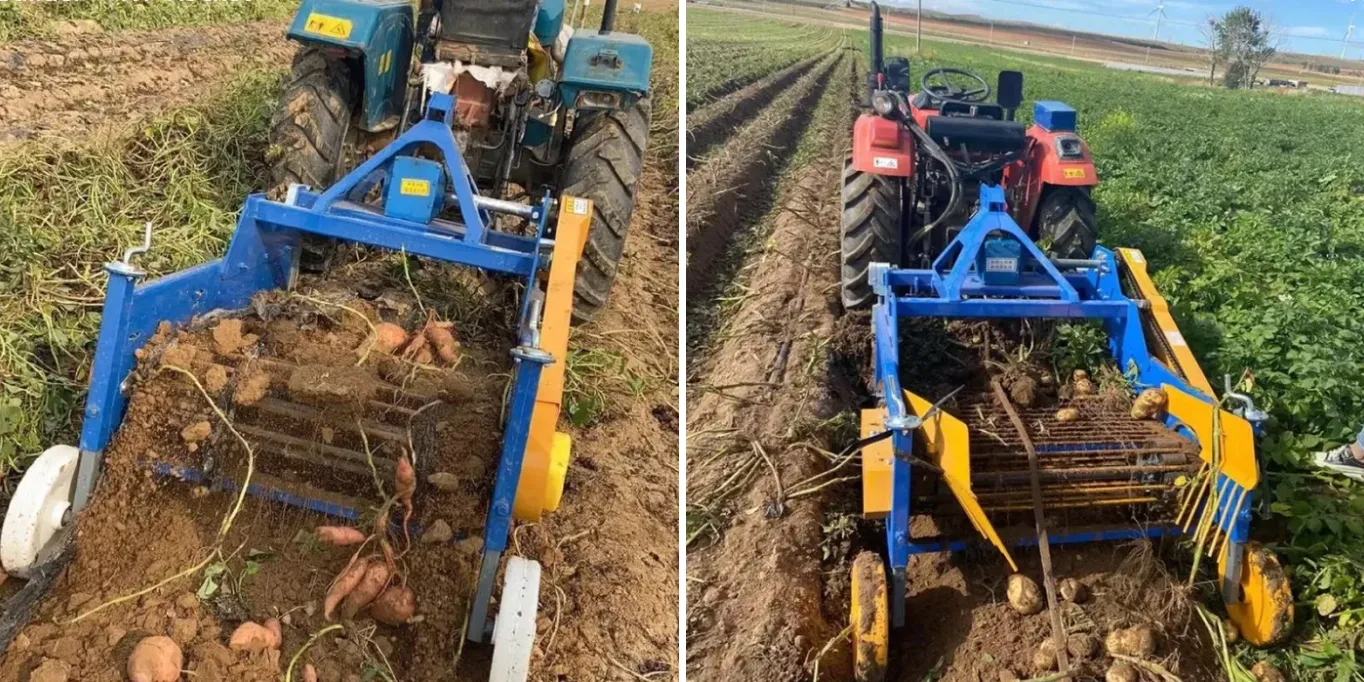 Product Demonstration
Interested in seeing the Compact Tractor Potato Digger and Loader in action? Check out our product demonstration video below: