Description
The Double Side Ridger Making Machine, often referred to as the Ridging Plough Disc Ridger, is a state-of-the-art farming aid designed to streamline the cultivation process. Primarily fueled by diesel, this farm cultivator is brand new and comes with a one-year warranty. It's primarily used for ridging soil, weighs 160KG, and comes in a standard size that's applicable in various farming industries. Post-sales services include video technical support, online support, and an overseas service center. This machine is ISO9001 certified with a matched power of 45-60hp, ridging height of 200-3000mm, ridging spacing of 700-900mm, and a 3-point mounted linkage.
Features and Applications of the Ridging Plough Disc Ridger
The Ridging Plough Disc Ridger is an essential tool for farms, especially those that grow potatoes, beans, and vegetables. It has the flexibility of adjusting the ridging spacing, ridging height, ridging rows, and angle, making it a versatile tool for different farming needs. Its compact size, precision manufacturing, and easy removal make it convenient for everyday farming tasks. With the ability to break stubble and ridge in one stop, it enhances productivity and reduces labor cost.
Working Principle, Installation, and Maintenance
This machine operates on a simple principle: it uses the power from the tractor to turn the plough discs, which in turn dig into the soil creating ridges. Installation is simple, with the machine easily attaching to the tractor via a 3-point mounted linkage. Unloading is just as straightforward. Maintenance includes routine checks and replacements of the easy-damage parts, which are provided for free. Regular cleaning and proper storage during off-seasons ensure the longevity of the machine.
Promoting HZPT's Agricultural Disc Ridger Products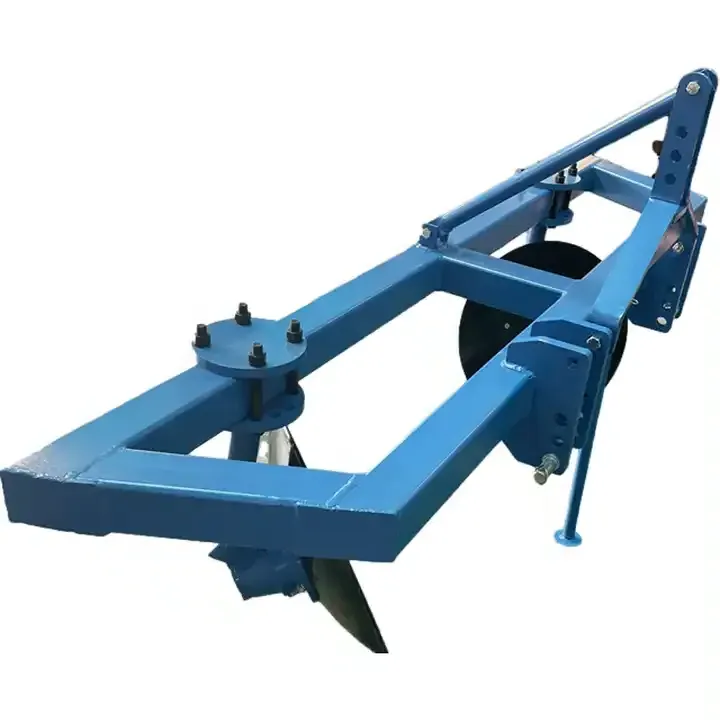 Experience the efficiency and simplicity of farm cultivation with HZPT's Agricultural Disc Ridger products. Designed with precision and durability, these products are tailored to meet your farming needs. Don't miss out on this chance to revolutionize your farming procedures. Contact us now and enjoy a seamless farming experience.
Why Choose HZPT's Agricultural Disc Ridgers Products?
At HZPT, we prioritize quality, efficiency, and customer satisfaction. Our Agricultural Disc Ridgers are designed with advanced technology and manufactured with precision, ensuring they serve you for a prolonged period. Our after-sales services are exemplary, with technical support available round the clock. We also offer a two-year warranty and free easy-damage parts, ensuring you get value for your money.
About HZPT Machinery Co., Ltd.
HZPT Machinery Co., Ltd. is a renowned name in the agricultural machinery industry. With over a decade of experience, we specialize in research and development of a wide range of farming machinery. Our team of skilled technical staff and senior R&D personnel work tirelessly to deliver products that meet the ever-evolving demands of modern farming. Our products are exported globally and have gained popularity due to their excellent performance and reliability.

Watch Our Agricultural Disc Ridger in Action
Experience the efficiency and simplicity of our Agricultural Disc Ridger. Watch how it transforms farming procedures, making them more streamlined and less labor-intensive.