Description
Discover the efficiency of our new farm equipment 2-row potato harvester, tailored to meet the high productivity demands of modern farming. This mini harvester, designed for use with a tractor of 25-40 HP, is specialized for potato harvesting. The machine is ISO9001 certified, demonstrating its compliance with international quality standards. The harvester has a working width of 600mm, a row distance of 550-650mm and weighs 195 KG, making it a compact but powerful addition to your farm machinery.
Features and Applications of the 2-Row Potato Harvester
The 2-row potato harvester, model 4U-1, is a piece of high-performing farm equipment that delivers excellent results in terms of productivity. It is designed to work at a depth of 25cm with a working speed of 540rpm/min. The machine is suitable for use with a tractor of 22-35hp, and it offers row spacing of 55-80cm. This potato harvester is not only robust and efficient but also user-friendly, with online support available for after-sales service.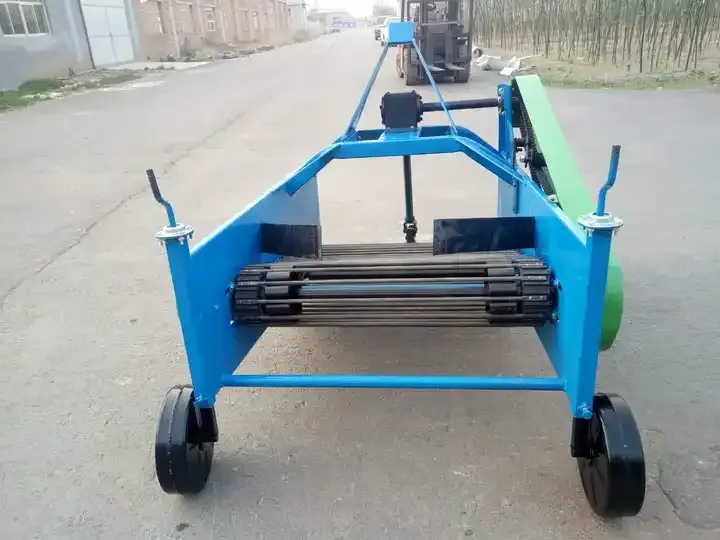 Working Principle and Maintenance of the Harvester
The 2-row potato harvester operates by digging up the soil and harvesting the potatoes. The machine is easily linked to the tractor using a three-point mount. For maintenance, it's crucial to ensure the gears, which are the core components of the machine, are well lubricated and free from dirt and debris. Regular checks on the machine's condition will ensure its longevity and continued high performance.
Discover AGKNX's Agricultural Products
Explore the superior range of AGKNX's agricultural products, including our highly praised 2-row potato harvester. This machine's high productivity is a testament to the quality and innovation embedded in the design and manufacturing process at AGKNX. We encourage all farmers seeking to enhance their productivity to learn more about this product and contact us for purchase information.
Why Choose AGKNX's Agricultural Potato Harvester?
Choosing AGKNX's agricultural potato harvester means choosing high-quality, high-productivity farm equipment. Our potato harvester is designed to enhance the efficiency of your farm operations, delivering excellent results with minimal breakdowns. With a one-year warranty and six months warranty on core components, we stand by the quality of our products.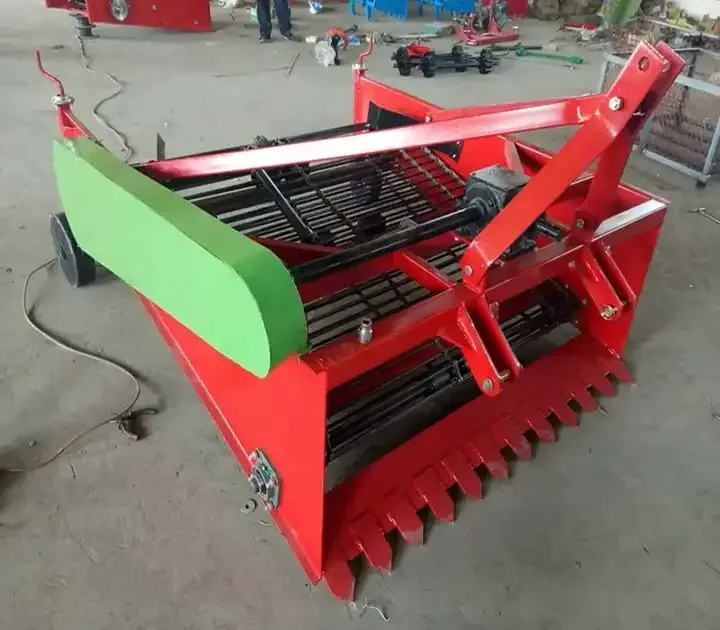 About AGKNX Machinery Co., Ltd.
AGKNX Machinery Co., Ltd. is dedicated to the research and development of advanced agricultural machinery, including a range of rotary tillers, PTO shafts, furrow ploughs, box scrapers, boom sprayers, and much more. Our team of highly skilled professionals and advanced manufacturing processes ensures the production of efficient, durable, and high-quality products that deliver excellent farming results.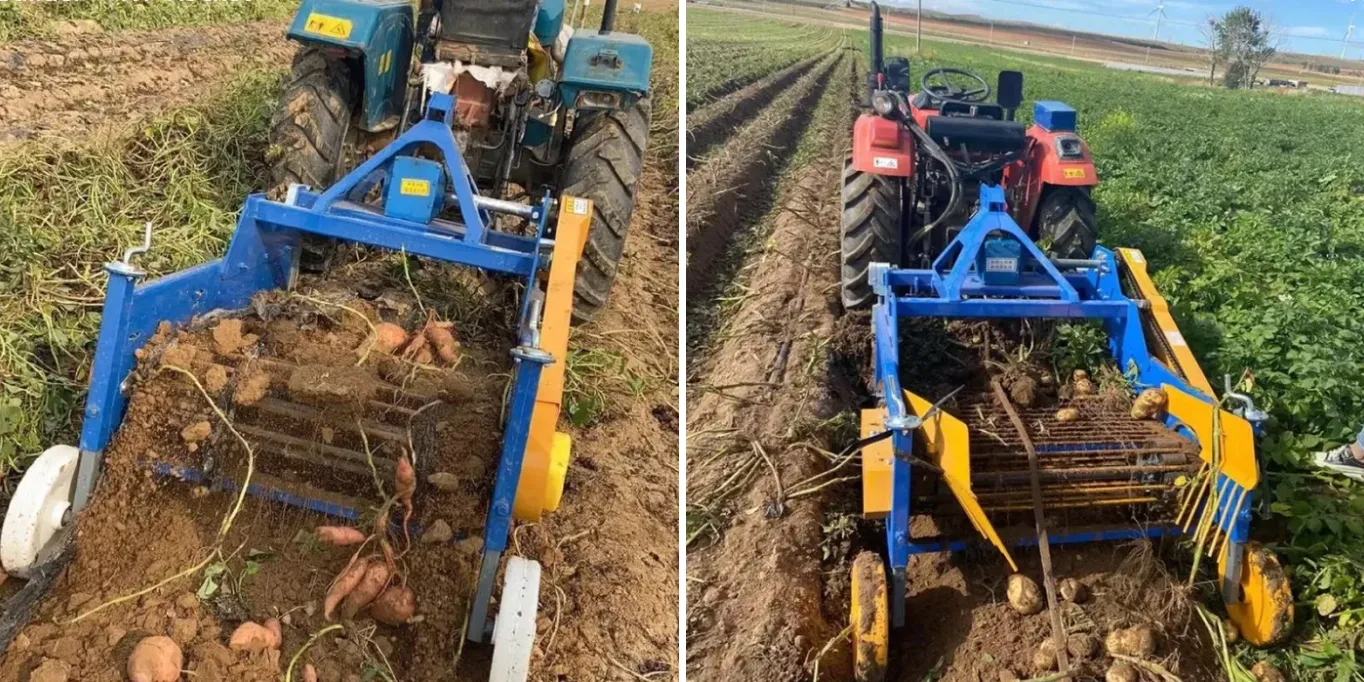 Watch the 2-Row Potato Harvester in Action
See the 2-row potato harvester in action and appreciate its efficiency and performance by watching this video.