Description
Introducing our new product for 2020, the farm fertilizing tractor trailed truck manure spreader. Boasting high productivity and quality, this machinery is designed for farms and industries that require efficient fertilizer spreading. The machine is powered by a 100-150hp engine, capable of covering an impressive 1.0ha per hour. With a 5500*2300*2400mm dimension and a weight of 2250 KG, this robust machine is designed to last with a 1-year warranty on core components such as bearing and gear.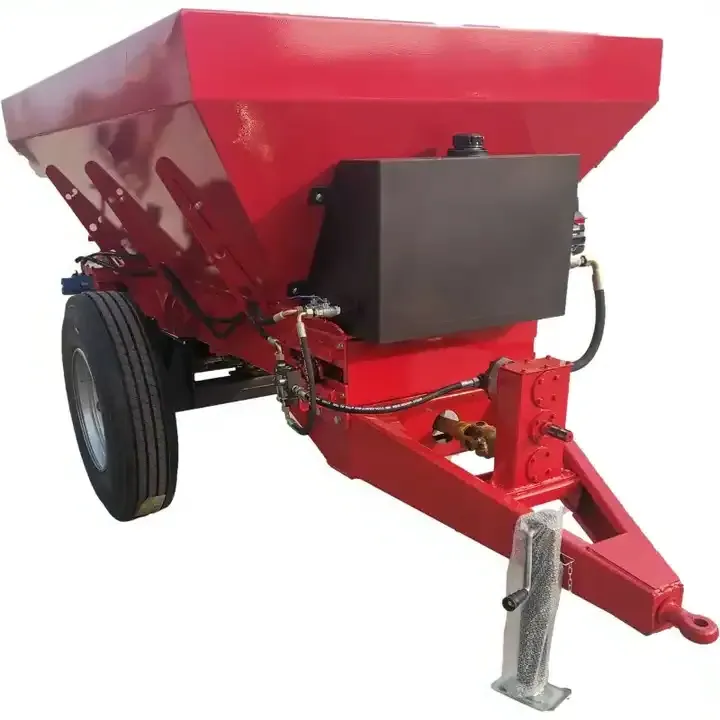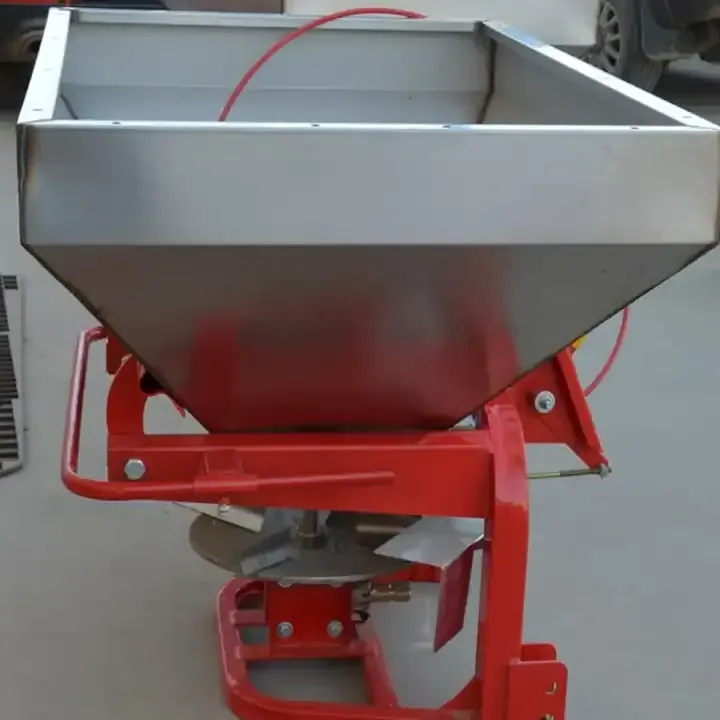 Features and Applications of the Manure Spreader
The farm fertilizing tractor trailed truck manure spreader is equipped with an array of features designed to enhance productivity and ease of use. With a capacity of 10m3, it can efficiently spread organic fertilizer and animal waste across a width of 8-10m. The machine is trailed by a tractor and has two 15-19.5 type tires for smooth movement across various terrains.
The manure spreader is suitable for farms and industries that produce a large amount of organic waste. It is an effective tool for managing waste and improving soil fertility, making it an essential piece of equipment for sustainable farming.
Working Principle, Installation, and Maintenance
The manure spreader follows a simple principle: organic waste is loaded into the container where a transmission device at the bottom holds it. The waste is then propeller-distributed in a uniform manner across the farmland. The spreader connects directly to various types of tractors, ensuring an even distribution of waste, saving labor, and greatly reducing labor intensity.
Regarding installation, the spreader is designed to be easy to attach and detach from a tractor. As for maintenance, regular checks on the core components such as bearings and gears are recommended to guarantee optimal performance and longevity of the machine.
Why Choose AGKNX's Agricultural Fertilizer Spreader Products?
When it comes to agricultural machinery, AGKNX provides only the best. Our manure spreaders are designed to offer high productivity, quality, and durability to meet your farming needs. We stand by our products with a 1-year warranty and provide essential support and parts when needed. We invite you to learn more about our product and contact us for any purchase inquiries.
About AGKNX Machinery Co., Ltd.
AGKNX Machinery Co., Ltd has an extensive background in researching and developing agricultural machinery. Our product line includes rotary tillers, PTO shafts, disc harrows, disc ploughs, disc blades, disc ridgers, rotary tillers, furrow ploughs, box scrapers, sickle bar mowers, rotary mowers, flail mowers, boom sprayers, fertilizer spreaders, potato planters, plough blades, agricultural cultivators, potato harvester, agricultural trailers, corn seeder, wheat seeder, vegetable seeder, harvest machines, post hole diggers, wheat seeders, corn seeders, agricultural subsoiler, and soil-loosening shovels. We have a dedicated team of over 100 employees, including 20 technical staff and five senior R&D personnel. Our products are sold throughout the country and exported to many countries and regions in Europe, America, Africa, the Middle East, and Southeast Asia all year round.
Our farm fertilizing tractor trailed truck manure spreader represents the pinnacle of our commitment to providing high-quality, efficient, and durable agricultural machinery. Give your farm the AGKNX advantage today!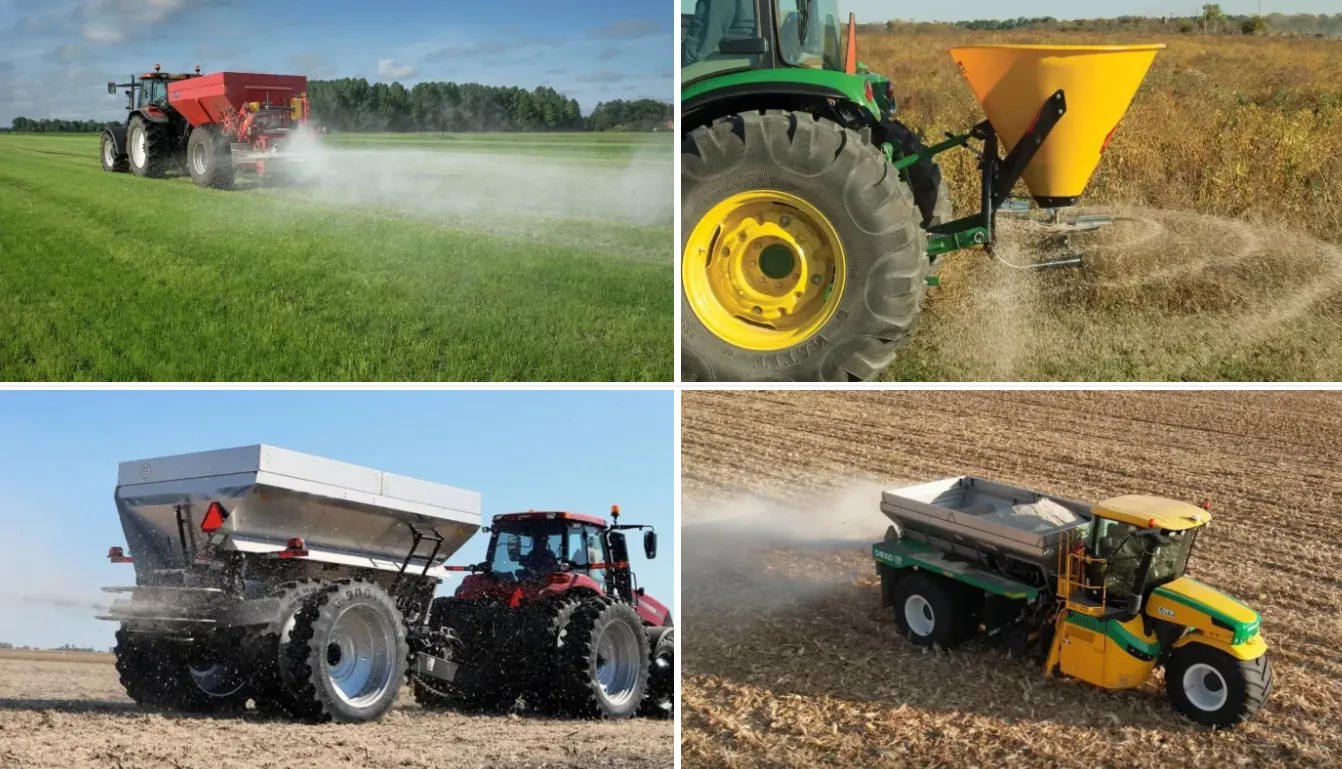 Learn More About Our Manure Spreader
Get a closer look at our farm fertilizing tractor trailed truck manure spreader in action. Watch our video below to see how it can benefit your farming operations.