Description
Introducing the Farm Machine Stainless Steel Single Box Fertilizer and Seed Spreader, a high-efficiency, high productivity piece of agricultural equipment perfect for all kinds of farming needs. This versatile tool is primarily used for spreading fertilizer across open fields, but it can also be deployed along field edges and marginal zones, or for late fertilization and application to special crops. This robust machine is brand new, with an impressive production capacity of 10-15ha/h and power range of 60-110hp. Key selling points of this product are its high productivity and ability to spread chemical fertilizer efficiently.
Features and Applications of the Fertilizer Spreader
The fertilizer spreader is designed to operate with high efficiency and productivity, making it a valuable investment for any farm. The core components of the machine are composed of durable gears, ensuring a long service life with a one-year warranty. The fertilizer spreader is capable of working in a wide variety of conditions and can distribute all kinds of products, including mineral or organic fertilizer, gravel, salt, and lime. With a spreading width of 10 to 42 meters, this machine can cover large areas quickly and efficiently. Furthermore, the fertilizer spreader has a 3-point linkage, making it easy to attach to any farm tractor.
Working Principle and Maintenance Precautions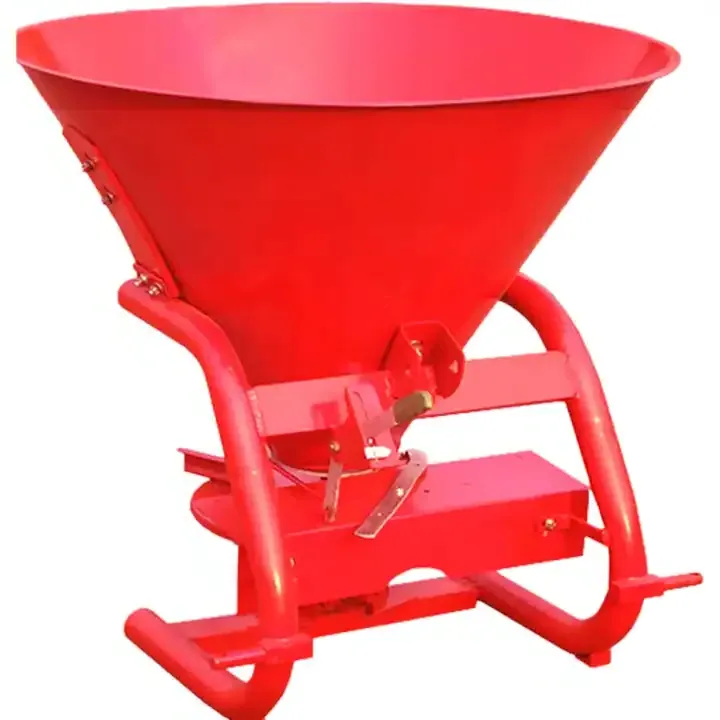 The fertilizer spreader operates by distributing the fertilizer evenly across the field. The machine has a rotating speed of PTO shaft at 540 r/min and a fertilizer tank volume of 1000L, ensuring a high spreading rate. The machine is also easy to install and unload, making it a practical tool for any farm. To ensure the longevity of the machine, regular maintenance is necessary. This includes regular cleaning of the machine after use and ensuring all components are in good working condition. The machine comes with a one-year warranty for core components, providing extra peace of mind.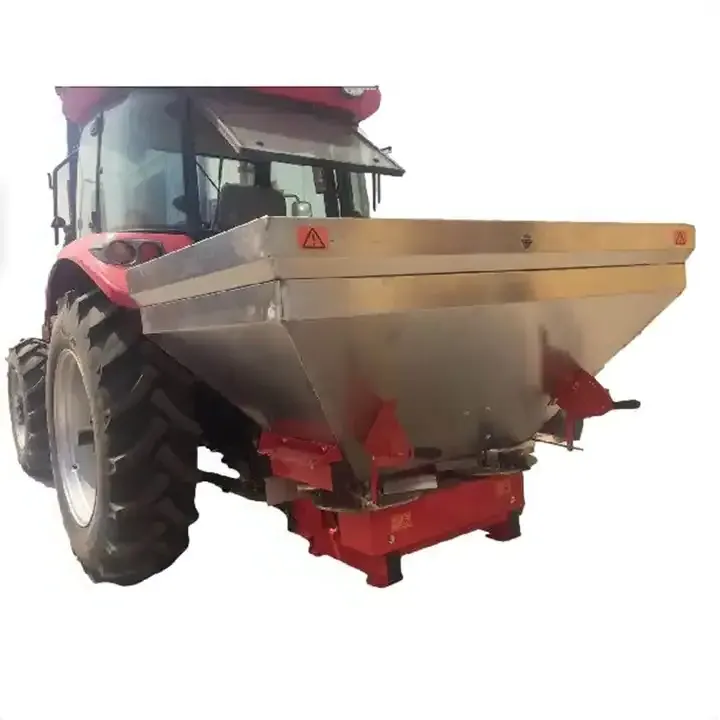 Promotion of AGKNX's Agricultural Fertilizer Spreader Products
Boost your farm's productivity with AGKNX's Agricultural Fertilizer Spreader. With high efficiency and productivity as its key selling points, this machine is a must-have for any farm. The fertilizer spreader is available for purchase now. Don't wait, contact us today to learn more about our fertilizer spreader and how it can benefit your farm!
Why Choose AGKNX's Agricultural Fertilizer Spreader Products?
AGKNX's Agricultural Fertilizer Spreader stands out in the market due to its high efficiency, high productivity, and robust durability. With a one-year warranty on core components and comprehensive customer support, we ensure that our customers are always satisfied with their purchase. Our products are trusted and used by farmers all across Europe and America. So why wait? Enhance your farming operations with AGKNX's Agricultural Fertilizer Spreader today!
About AGKNX Machinery Co., Ltd.
AGKNX Machinery Co., Ltd. has been engaged in the research and development of agricultural machinery for more than ten years. Our range of products includes rotary tillers, PTO shafts, disc harrows, disc ploughs, disc blades, disc ridgers, rotary tillers, furrow ploughs, box scraper, sickle bar mowers, rotary mower, flail mower, boom sprayers, fertilizer spreaders, potato planters, plough blades, agricultural cultivators, potato harvester, agricultural trailers, corn seeder, wheat seeder, vegetable seeder, and more. Our company has more than 100 employees, including 20 technical staff and five senior R&D personnel. We utilize advanced equipment and technology, including CAD computer-aided design system, to produce high-quality, reliable products. Our products are sold all over the country and are exported to many countries and regions in Europe, America, Africa, the Middle East, and Southeast Asia all year round.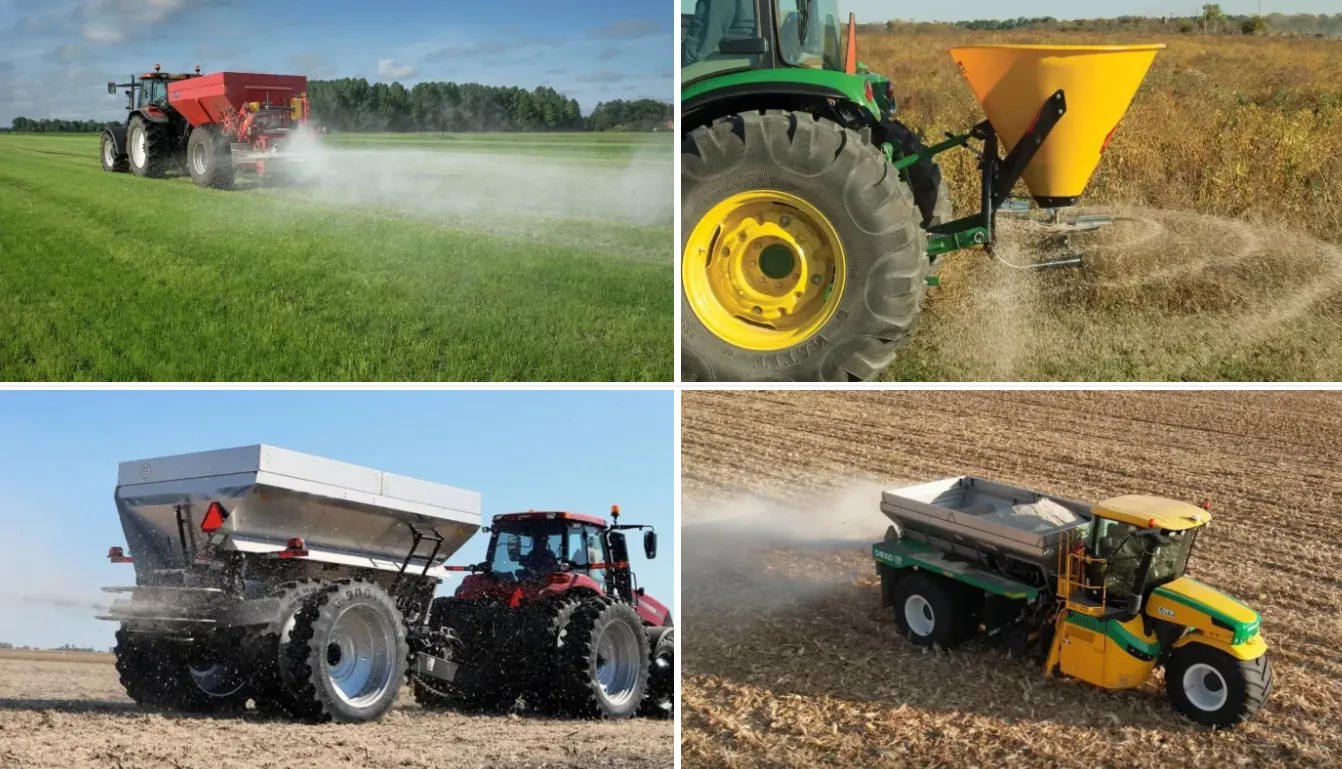 Watch the video below to see our fertilizer spreader in action: