Description
Introducing the Manual Broadcast Fertilizer Spreader for Garden Lawn, a high-quality, highly productive machine designed for efficient fertilizer spreading. This new 2020 product is suitable for farms and comes with a 1-year warranty on core components. With a production capacity of 0.79ha/h and powered by 70-120hp, this fertilizer spreader is a robust and reliable addition to your farming equipment.
Understanding the Manual Broadcast Fertilizer Spreader
The Manual Broadcast Fertilizer Spreader is designed with a focus on high productivity. It features two stainless spread plates and a large capacity hopper made of Q235 steel that can hold 1000L. This spreader is designed to be three-point mounted and comes equipped with a PTO Shaft. With a weight of 260 KG and dimensions of 5500*2250*2200mm, this machine is compact yet packed with features.
Features and Applications
The Manual Broadcast Fertilizer Spreader for Garden Lawn is equipped with core components like bearings and a gearbox, ensuring durability and long-term use. It is a new product of 2020, ensuring cutting-edge technology and design. The main application of this machine is for fertilizer spreading, making it an essential tool for farms. It has a high production capacity of 0.79ha/h, allowing it to cover large areas efficiently.
Working Principle and Maintenance
The working principle of the Manual Broadcast Fertilizer Spreader involves the use of a bearing and gearbox system. The spreader uses power between 70-120hp to distribute the fertilizer evenly across the desired area. Installation involves a three-pointed mount, and unloading is as simple as removing the machine from the mount. Maintenance involves regular checks on the core components and ensuring the machine is kept clean and dry.
Promoting AGKNX's Agricultural Fertilizer Spreader Products
Are you looking for an efficient, high-quality fertilizer spreader? Look no further than AGKNX's range of agricultural fertilizer spreader products. With our commitment to quality and productivity, we ensure that you get the best value for your investment. Contact us today to learn more about our products and make a purchase that will revolutionize your farming operations.
Why Choose AGKNX's Agricultural Fertilizer Spreader Products?
AGKNX Machinery Co., Ltd. is a leading name in the production of agricultural machinery. We have over 100 employees, including 20 technical staff and five senior R&D personnel. Our products range from rotary tillers, PTO shafts, disc harrows, disc ploughs, disc blades, disc ridgers, rotary tillers, furrow ploughs, box scraper, sickle bar mowers, rotary mower, flail mower, boom sprayers, fertilizer spreaders, potato planters, plough blades, agricultural cultivators, and much more. Our products are reliable, high-quality, and designed with the latest technology.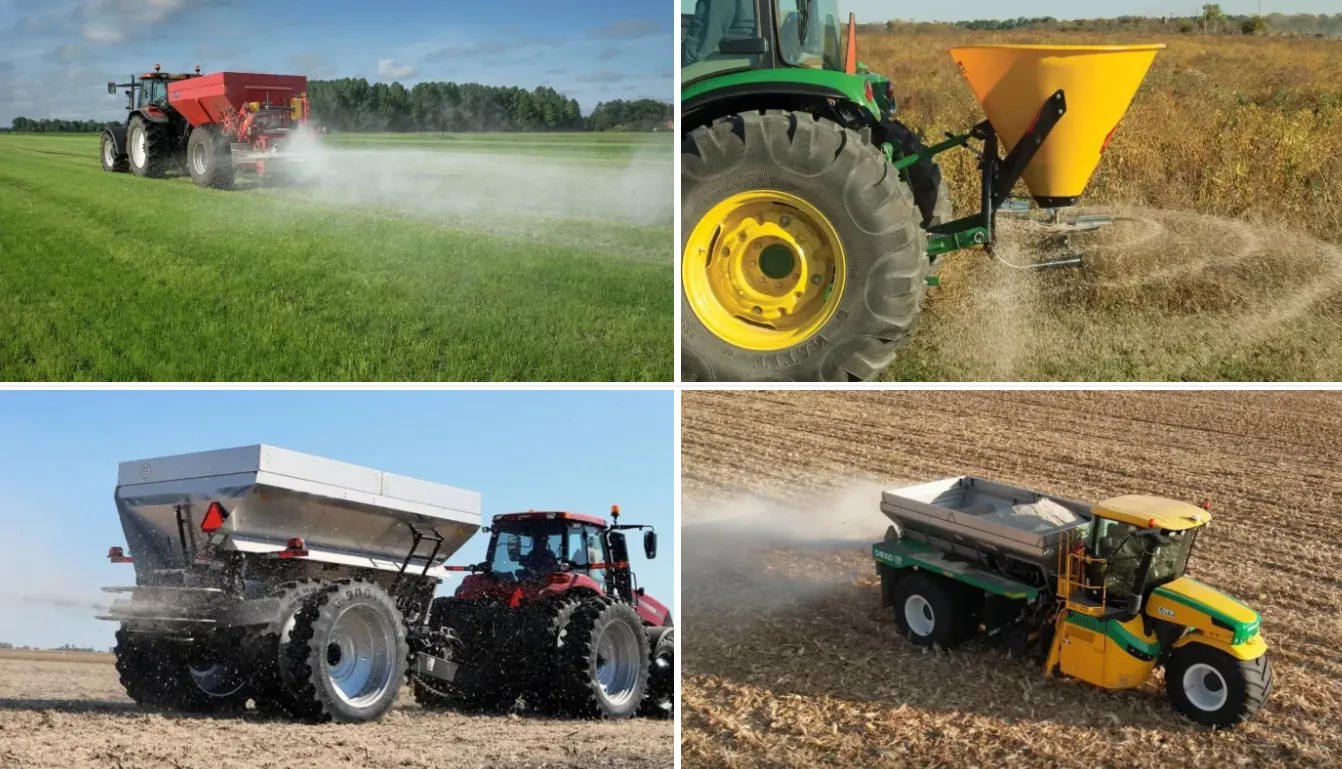 Our products are sold all over the country and exported to many countries and regions in Europe, America, Africa, the Middle East, and Southeast Asia. Choose AGKNX's Agricultural Fertilizer Spreader Products for a smooth, efficient, and productive farming experience.
Watch Our Product Video
Take a closer look at our Manual Broadcast Fertilizer Spreader in action. Click the link below to watch our product video.