Description
Introduction to The 3 Point Spreader / Tractor Fertilizer Spreader / Farm Seed Spreader
Designed for high productivity and efficiency, the 3 point spreader / tractor fertilizer spreader / farm seed spreader is a new product of 2020. This farm equipment comes with a one-year warranty on core components like the bearing and gearbox, and a two-year warranty overall. With a production capacity of 0.79ha/h and a power range of 8-15hp, it is suitable for spreading fertilizer on farms. The 600L capacity spreader is made from quality Q235 hopper material and weighs 130kg. It's designed to be trailed with an ATV car and can be customized to the customer's preferred color. The minimum order quantity is 10 sets.
Furthermore, the new spreader model ATV-600's dimension is 1800*1100*1350mm and features two tires for easy movement around the farm. It's packaged in an iron case for shipping and is shipped from Qingdao, China.
Features and Applications of the 3 Point Spreader / Tractor Fertilizer Spreader / Farm Seed Spreader
The 3 point spreader / tractor fertilizer spreader / farm seed spreader is a high-quality farm equipment that ensures high productivity. It is perfect for use in different farm industries where efficient spreading of fertilizer is required. Its key selling points include high productivity and a new product marketing type that assures users of its modern and effective design.
The spreader is designed with a large capacity of 600L, making it ideal for large scale farms. With a weight of 130kg, it provides a balanced operation, ensuring that the fertilizer is spread evenly across the farm. The spreader also features a durable Q235 hopper material that can withstand various farming conditions. The equipment can be trailed with an ATV car, providing more flexibility and ease of use.
Working Principle, Installation, Unloading and Maintenance Precautions
The 3 point spreader / tractor fertilizer spreader / farm seed spreader operates with a power range of 8-15hp. The fertilizer is stored in the hopper and then spread evenly across the field through the gearbox system. Installation involves attaching the spreader to the ATV car, filling the hopper with fertilizer, setting the spreading rate and then driving the ATV car over the field.
Unloading the spreader involves removing any remaining fertilizer from the hopper and detaching the spreader from the ATV car. Regular maintenance is vital to ensure the longevity and performance of the spreader. This includes cleaning the spreader after each use, regularly checking and tightening loose parts, and storing the spreader in a dry, cool place.
Why Choose AGKNX's Agricultural Fertilizer Spreader Products?
AGKNX's agricultural fertilizer spreader products are designed with durability, efficiency, and productivity in mind. They are made from high-quality materials and come with comprehensive warranties, ensuring you get value for your money. Furthermore, AGKNX offers excellent customer service and technical support to assist you with any queries or issues you may have with their products. Choose AGKNX for high-quality, reliable, and efficient agricultural fertilizer spreaders.
About AGKNX Machinery Co., Ltd
AGKNX Machinery Co., Ltd is a renowned company that specializes in the research and development of agricultural machinery. With a team of over 100 dedicated employees, including 20 technical staff and five senior R&D personnel, AGKNX is committed to producing top-quality, durable, and reliable agricultural equipment.
The company's product range includes rotary tillers, PTO shafts, disc harrows, disc ploughs, disc blades, disc ridgers, rotary tillers, furrow ploughs, box scraper, sickle bar mowers, rotary mower, flail mower, boom sprayers, fertilizer spreaders, potato planters, plough blades, agricultural cultivators, potato harvester, agricultural trailers, corn seeder, wheat seeder, vegetable seeder, harvest machines, post hole digger, wheat seeders, corn seeders, agricultural subsoiler, and soil-loosening shovels.
AGKNX's products are sold all over the country and exported to many countries and regions in Europe, America, Africa, the Middle East, and Southeast Asia all year round.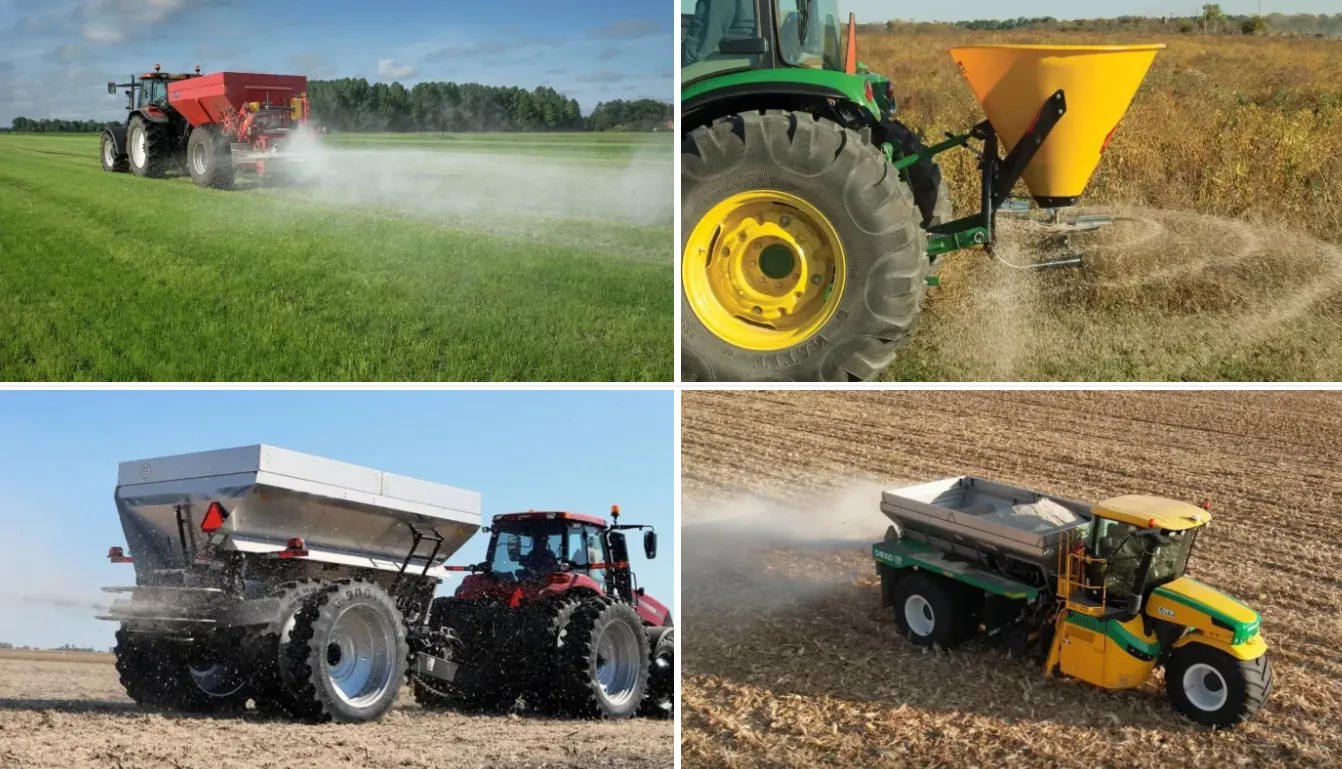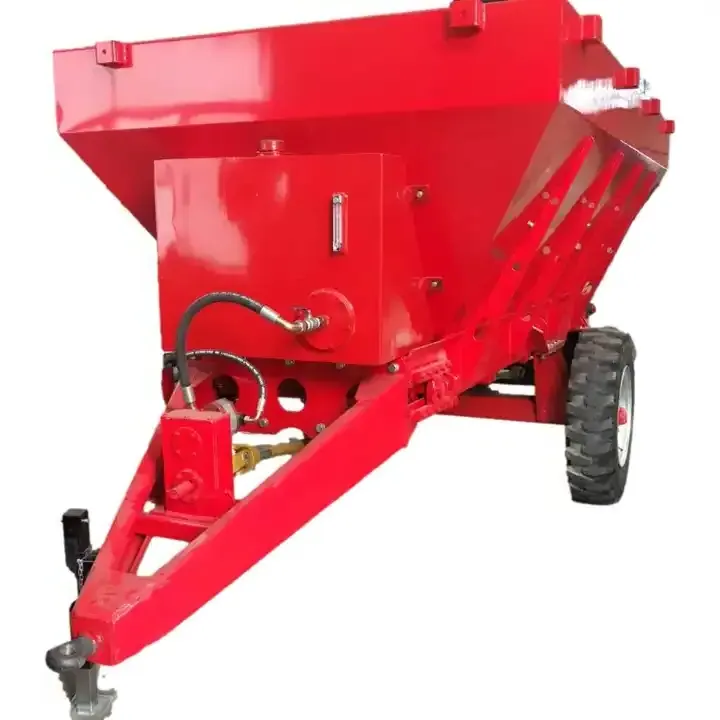 Product Video
For more information about the 3 point spreader / tractor fertilizer spreader / farm seed spreader, watch the video below: