Description
Introducing the Farm Tractor Mounted Bed Disc Ridger for Paddy Field. This diesel-powered farm cultivator is designed to ridge soil in farms, making it an essential tool for your agricultural needs. With a standard size and a weight of 160kg, it is certified with ISO9001. The disc ridger offers a 1-year warranty and comprehensive after-sales service, including video technical support, online help, and an overseas service center. With a matched power of 45-60hp, it can achieve a ridging height of 200-3000mm and a ridging spacing of 700-900mm, ensuring versatile use for various farming requirements.
Understanding the Farm Tractor Mounted Bed Disc Ridger
The Farm Tractor Mounted Bed Disc Ridger is a specialized piece of equipment designed to create ridges in the soil, typically for crops like potatoes, beans, and vegetables. Offering convenient adjustment in ridging spacing, ridging height, ridging rows and angle, it is adaptable to a wide range of tractors, ensuring it meets various farming demands. In addition to being compact and precisely manufactured, it is easy to remove and can effectively break stubble and ridge simultaneously.
Working Principle and Maintenance
The disc ridger works by being attached to a tractor's rear, using its power to drive the discs into the ground and create ridges. Installation is straightforward, involving a 3-point mounted linkage to the tractor. To ensure optimal performance and longevity, it is recommended to regularly check and maintain the disc ridger, paying special attention to the discs and the coupling points to the tractor.
Promoting HZPT's Agricultural Disc Ridger Products
Experience the efficiency and reliability of HZPT's agricultural disc ridger products. Designed for optimal soil ridging, these tools are perfect for enhancing your farming productivity. Don't miss out on the opportunity to elevate your farming operations. Contact us today to learn more about our products and make your purchase.
Why Choose HZPT's Agricultural Disc Ridgers Products?
Choosing HZPT's Agricultural Disc Ridgers means choosing quality, reliability, and superior customer service. We offer a 2-year warranty and provide free spare parts for easy-damage components. Our payment terms are flexible, with an option to pay 30% upfront and the balance after shipping. We also accept L/C at sight. For any inquiries, feel free to reach out to us.
About HZPT Machinery Co., Ltd
HZPT Machinery Co., Ltd is a reputable company specializing in the research and development of agricultural machinery. With a team of dedicated technical staff, we pride ourselves on producing high-quality farming machinery, planting machinery, harvesting machinery, and its accessories. Our products are designed with precision, ensuring optimal performance and durability. We have a proven track record of satisfied clients both locally and internationally.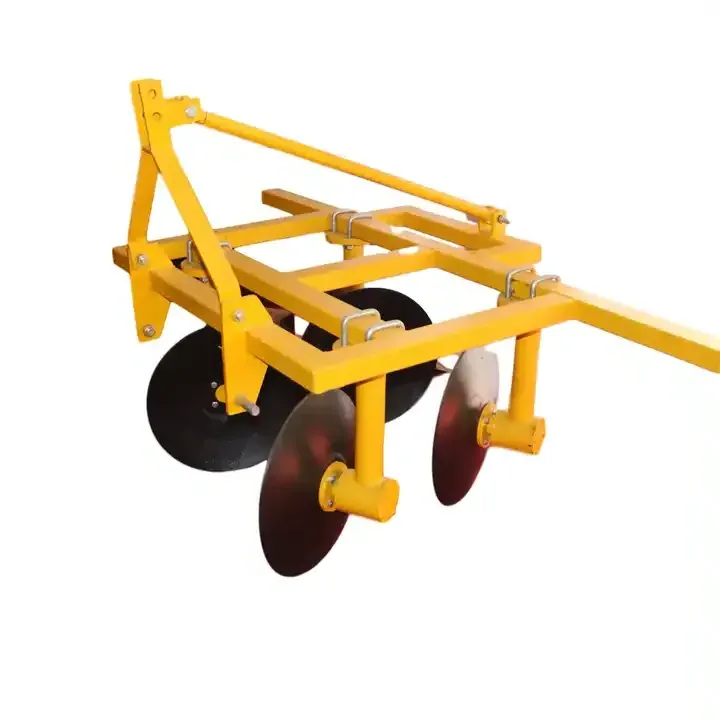 Watch Our Product Video
With HZPT Machinery Co., Ltd, you are assured of agricultural machinery that effectively caters to your farming needs. Contact us today to learn more.