Description
Introducing the latest innovation in agricultural technology – the New Designed Backpack Granular Fertilizer Spreader. This unique piece of equipment is ideal for professional farming industries and is equipped with state-of-the-art features to enhance efficiency and productivity. With no showroom location, the product comes with a comprehensive video outgoing-inspection and a detailed machinery test report. Launched as a new product in 2020, it offers a warranty of core components for six months. The core components include a bearing, gearbox, and a spinner plate.
A Closer Look at the New Designed Backpack Granular Fertilizer Spreader
This high-efficiency fertilizer spreader is a new product, ideal for application in fertilizer spreading with a production capacity of 0.8ha/h. It operates at a power range between 20-50hp and weighs 70kg. The spreader??s dimensions are 1400*1300*1300mm and the key selling points include high productivity and efficiency. The spreader also comes with a one-year warranty. The model is CDR-600 with a capacity of 600L and a spread width of 8-10m. The spinner plate is made of stainless material, and the hopper is made from Q235 steel or plastic.
Working Principle and Installation
The New Designed Backpack Granular Fertilizer Spreader operates by efficiently spreading granulated fertilizer across a wide area, making it perfect for large-scale farming operations. Installation is straightforward. The spreader is linked with a three-point mount to a tractor with a power output between 15-50hp. After loading the granular fertilizer into the hopper, the spreader evenly distributes the fertilizer over a wide range by spinning the plate. Regular maintenance, including cleaning after use and timely replacement of core components, will ensure the spreader's longevity.
Why Choose AGKNX's Agricultural Fertilizer Spreader Products?
When it comes to agricultural machinery, AGKNX is a brand you can trust. Our New Designed Backpack Granular Fertilizer Spreader is a testament to our commitment to quality and innovation. We encourage you to learn more about this product and reach out to us for purchase inquiries. Let us help you improve your farming efficiency and productivity with our top-of-the-line agricultural machinery.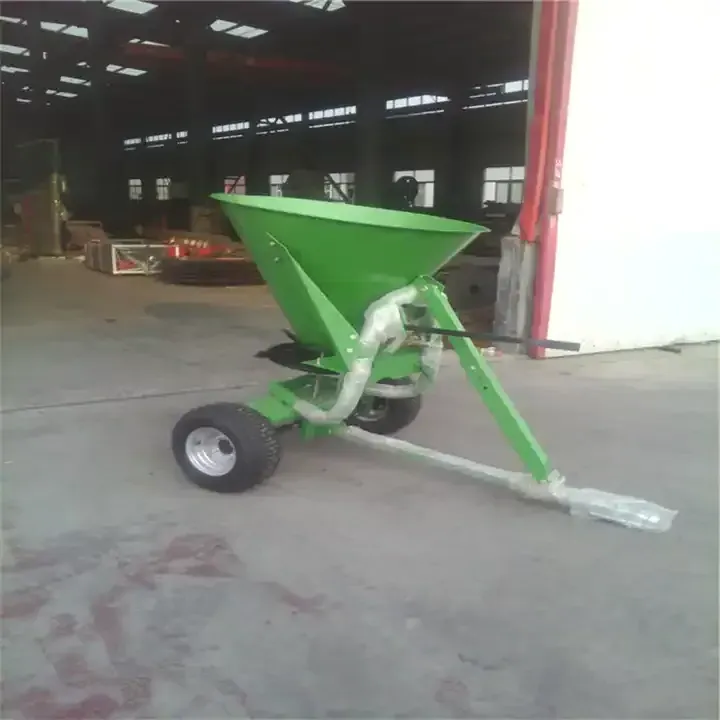 About AGKNX Machinery Co., Ltd.
AGKNX Machinery Co., Ltd. has been engaged in the research and development of agricultural machinery, including a wide range of equipment such as rotary tillers, PTO shafts, disc harrows, disc ploughs, disc blades, disc ridgers, rotary tillers, furrow ploughs, box scraper, sickle bar mowers, rotary mower, flail mower, boom sprayers, fertilizer spreaders, potato planters, plough blades, agricultural cultivators, potato harvester, agricultural trailers, corn seeder, wheat seeder, vegetable seeder, harvest machines, post hole digger, wheat seeders, corn seeders, agricultural subsoiler, and soil-loosening shovels. Our company is comprised of over 100 employees, including 20 technical staff and five senior R&D personnel.
At AGKNX, we are committed to providing high-quality, reliable agricultural machinery that meets the diverse needs of our customers. With our advanced production technology, extensive experience, and commitment to customer satisfaction, we are confident that our products will exceed your expectations.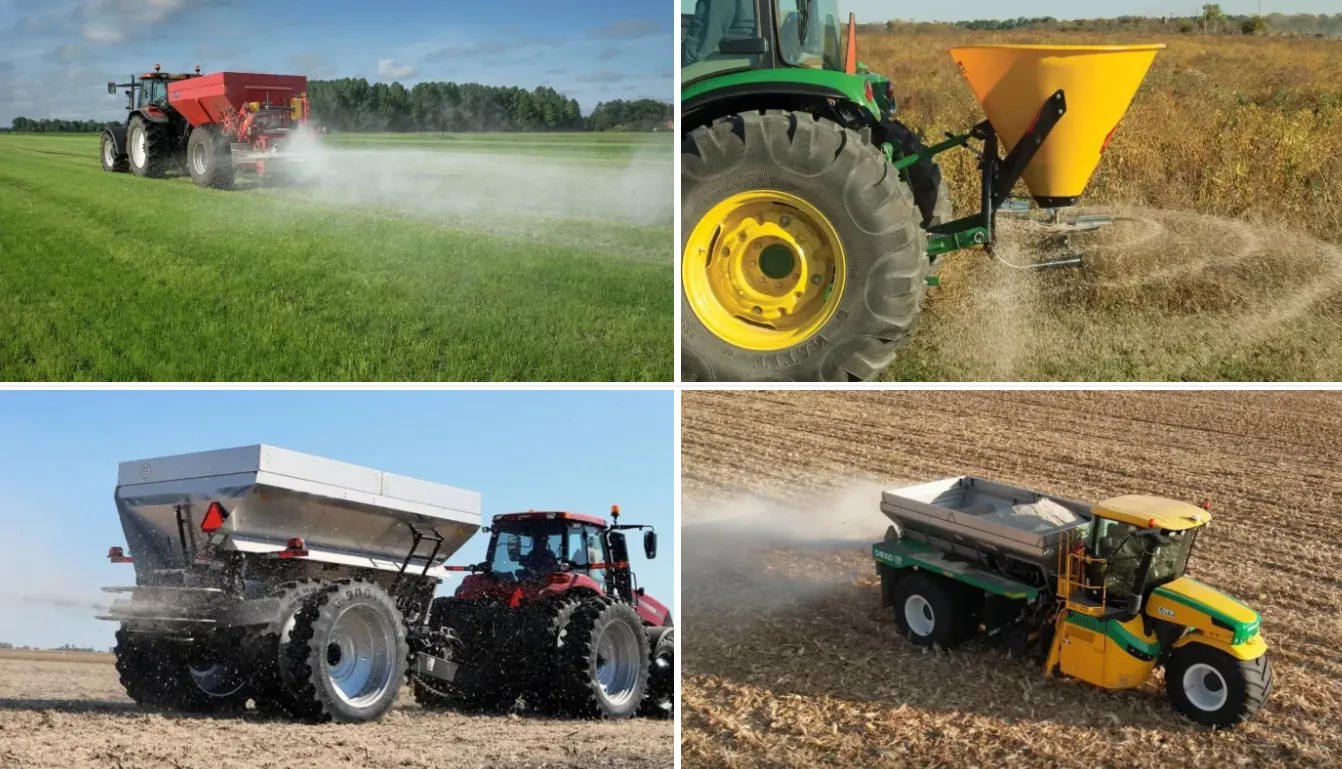 Watch the New Designed Backpack Granular Fertilizer Spreader in Action