Description
The Potato harvester/cosechadora de patatas is a new, high productivity agricultural tool designed for farmers. This potato harvesting machine is powered by a 25 – 35 HP tractor and can harvest potatoes with ease. Its compact dimensions of 1800*1000*980mm and weight of 180 KG makes it easy to maneuver in various field conditions. It comes with a 1-year warranty and has been certified by ISO9001 for its quality.
Features and Applications of the Potato Harvester
The Potato Harvester is designed with high productivity in mind. It has a working width of 600mm and can harvest one row of potatoes at a time. The row distance can be adjusted between 550 – 600mm, making it suitable for different planting patterns. The machine is driven by a tractor and is designed to work efficiently on farms.
One of the key selling points of this harvester is its high productivity. It is designed to work fast, reducing the time and effort required in potato harvesting. This makes it an ideal tool for farmers looking to increase their productivity and profitability.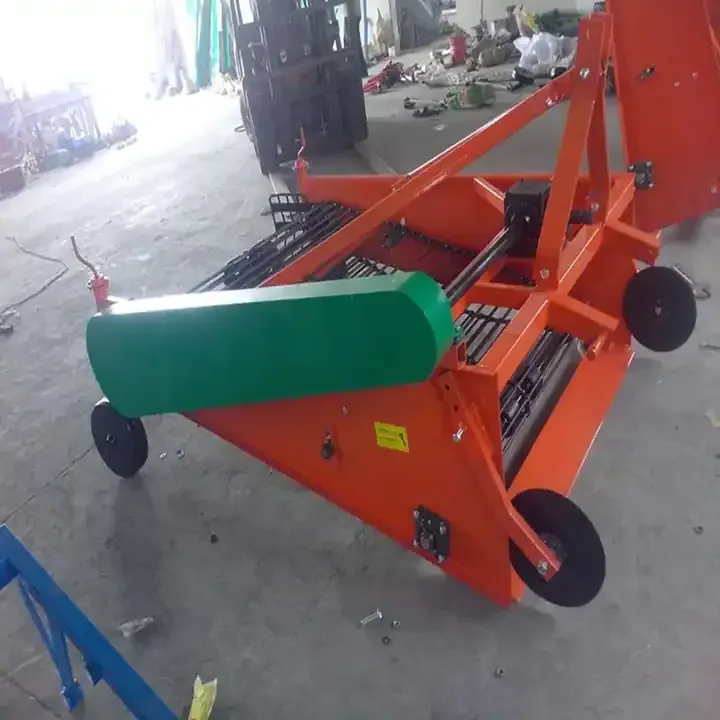 Working Principle, Installation, and Maintenance
The working principle of the Potato Harvester is simple. It is attached to a tractor and driven through the field. The harvester digs up the potatoes, separates them from the soil, and collects them in a container. The machine is designed to minimize damage to the potatoes during the harvesting process.
Installation of the Potato Harvester is straightforward. It can be easily attached to a tractor using standard hitching techniques. Once installed, it is ready to go to work in the field. In terms of maintenance, the harvester is designed to be low-maintenance. Regular cleaning and periodic checks of the core components, such as the gearbox, are recommended to ensure its longevity.
Why Choose AGKNX's Agricultural Potato Harvester
Choosing AGKNX's Potato Harvester means investing in a reliable, high-quality, and efficient agricultural tool. We take pride in our products and are committed to providing the best services for our customers. This includes providing online support and a 1-year warranty on core components. Our products have been approved by national patent offices for their innovative designs and functionality.
We encourage you to learn more about our Potato Harvester and see how it can benefit your farming operations. Don't hesitate to contact us for purchase inquiries or any other questions you may have.
About AGKNX Machinery Co., Ltd.
AGKNX Machinery Co., Ltd. has been at the forefront of agricultural machinery research and development. Our product range includes
rotary tillers
,
PTO shafts
, rotary tillers, furrow ploughs, box scraper, oom sprayers, fertilizer spreaders, potato planters, potato harvester, sickle bar mowers, rotary mower, flail mower, bdisc harrows, disc ploughs, disc blades, disc ridgers, plough blades, agricultural cultivators, agricultural trailers, corn seeder, wheat seeder, vegetable seeder, harvest machines, post hole digger, wheat seeders, corn seeders, agricultural subsoiler, and soil-loosening shovels.
Our dedicated team of over 100 employees, including 20 technical staff and five senior R&D personnel, is committed to delivering high-quality products to our customers. We have two advanced production lines and use CAD computer-aided design system to ensure our products meet the highest standards.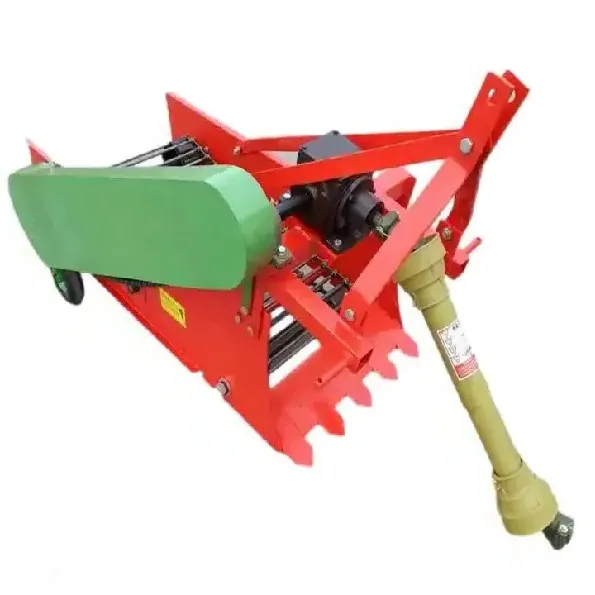 For more information, we invite you to visit our website or contact us directly. We look forward to serving your farming needs.