Description
Introducing the new and efficient Potato Harvester, designed for optimal performance in potato harvesting. This machine is engineered to work with tractors of 60 – 80 HP power. It??s primarily used for potatoes, with the capacity to harvest a single row at a time. The row distance can be adjusted between 600 – 900 mm, offering a working width of 1300 mm. This compact, yet powerful machine is a Combine Harvester type and operates with a gear drive. It weighs 430 KG and comes with a one-year warranty. Its high productivity and ISO9001-2000 certification make it a reliable choice for modern farms.
Features and Applications of the Potato Harvester
The Potato Harvester is a compact and efficient machine designed for high productivity. It is built to meet the demands of modern farming, offering a working width of 1300mm and a cutting width of 1600mm. The machine has a dimension of 2000*1400*500mm, making it suitable for both small and large-scale farming operations. It operates with a power of 50-60hp, ensuring optimal performance in various soil conditions. The machine is customizable as per user requirements, including color. The after-sales service includes engineers available to service machinery overseas, ensuring uninterrupted operations.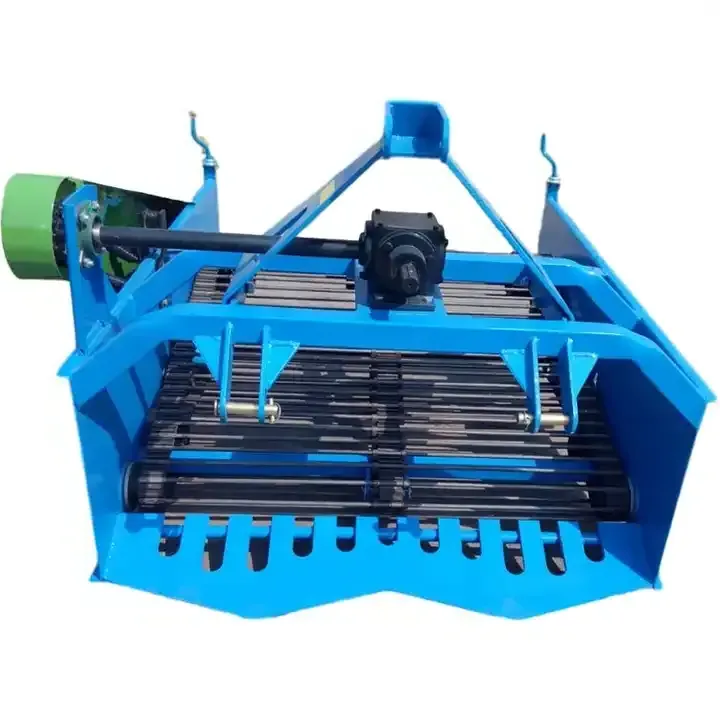 Working Principle and Maintenance
The Potato Harvester operates on a straightforward principle. When the machine is attached to a tractor and driven through the field, it digs up the soil and the potatoes. The harvested potatoes are then separated from the soil and collected in a separate area. Installing and unloading the machine is simple, and it comes with a comprehensive guide for the same. Regular maintenance, including timely servicing and replacing the core components like bearings, can ensure long-term efficiency and productivity of the harvester.
Promotion of AGKNX's Potato Harvester
Discover the power and efficiency of AGKNX's Potato Harvester. Engineered for modern farms, this machine promises high productivity and superior performance in varied conditions. Don't miss out on the opportunity to enhance your farming operations. Contact us today and explore our range of efficient and reliable machinery.
Why Choose AGKNX's Potato Harvester?
AGKNX's Potato Harvester is designed with the user in focus. It offers high productivity, easy operations, and a one-year warranty of core components. With after-sales service that includes overseas engineers, you can be assured of uninterrupted farming operations. Choose AGKNX's Potato Harvester for an efficient and productive farming experience.
About AGKNX Machinery Co., Ltd.
AGKNX Machinery Co., Ltd. is a leading manufacturer of agricultural machinery, offering a wide range of products including rotary tillers, PTO shafts, furrow ploughs, box scrapers, boom sprayers, fertilizer spreaders, potato planters, potato harvesters, sickle bar mowers, rotary mowers, flail mowers, disc harrows, disc ploughs, disc blades, disc ridgers, plough blades, agricultural cultivators, agricultural trailers, corn seeders, wheat seeders, vegetable seeders, harvest machines, post hole diggers, wheat seeders, corn seeders, agricultural subsoiler, and soil-loosening shovels.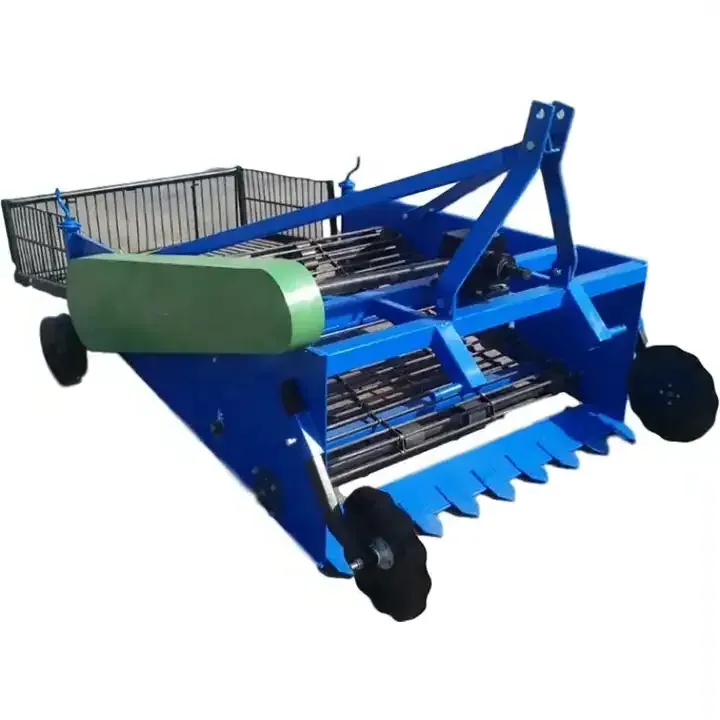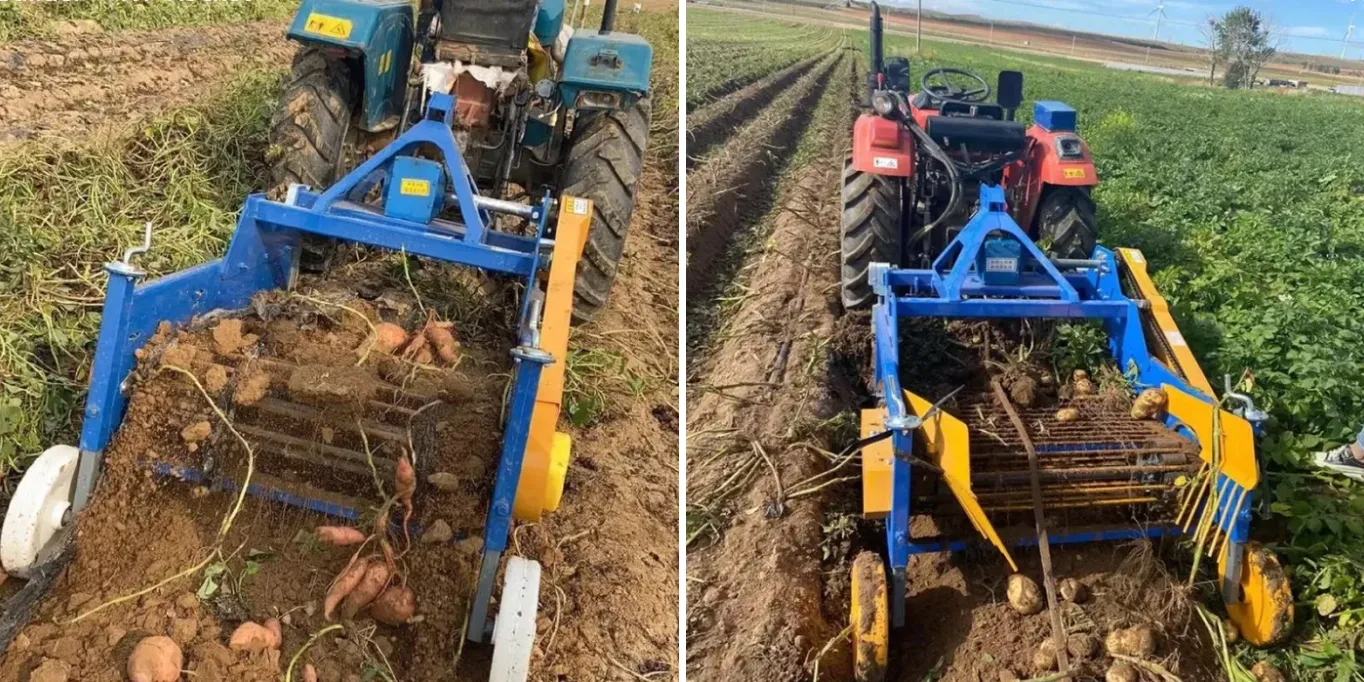 For a closer look at our Potato Harvester, watch the video below: