Description
Introduction to the 3MZ-300 Mist Sprayers
Get ready for a revolution in agricultural productivity with the professional factory sale of the 3MZ-300 Mist Sprayers. These state-of-the-art mist sprayers are designed for use in the agriculture industry, making them ideal for farms and other applicable industries. The pump sprayer type boasts of a good pump and a diameter of 58 cm. With a tank capacity of 300L, a spray width of 11m, and a matched power of 30-50Hp, you can expect high productivity from this new 2021 product. The machinery comes with a test report and video outgoing-inspection, ensuring quality before it reaches you. The warranty of core components extends to 1.5 years, with the core components being the pump. The sprayers weigh 160 KG and have a 12 pcs. spray nozzle, a fan diameter of 580mm, and are designed for linkage with a tractor. The sprayers are also versatile, designed for spraying orchards and can be customized to your color requirement.
Advantages and Applications of the 3MZ-300 Mist Sprayers
The 3MZ-300 Mist Sprayers are designed to enhance productivity in agriculture. Whether it's to prevent pests in fruit or vegetable gardens, trees in urban areas and forests, or just to spray weed-killer before sowing, these sprayers are versatile and efficient. They can also be used for spraying fertilizers on the surface of plant leaves. The machine's high output and strong penetration ensure even spraying, a large pharmacy covering area, and excellent sociability. In addition, the sprayers come with technical support after the warranty period, ensuring uninterrupted productivity.
Working Principle, Installation, Unloading, and Maintenance of the 3MZ-300 Mist Sprayers
The 3MZ-300 Mist Sprayers work on the principle of pump action, delivering a powerful and even spray. Installation involves mounting the sprayers with a tractor using a three-point linkage. Unloading is just as easy and can be done in a few simple steps. Maintenance involves regular cleaning and inspection of the pump, nozzles, and fan. The machine's good sealing performance ensures enough pressure for all the nozzles to spray evenly.
AGKNX's Agricultural Boom Sprayer Products
With AGKNX's range of agricultural boom sprayer products, you can expect nothing but the best. Our products are designed with the latest technology and engineered to deliver high productivity. We invite you to discover our range of products and experience the difference for yourself. Contact us today to purchase your 3MZ-300 Mist Sprayer and take your farming productivity to the next level.
Why Choose AGKNX's Agricultural Boom Sprayer Products?
Choosing AGKNX's agricultural boom sprayer products means investing in quality, reliability, and productivity. Our machines are tested and proven to deliver excellent results in various agricultural applications. With our products, you can expect high productivity, excellent performance, and durability.
About AGKNX Machinery Co., Ltd.
AGKNX Machinery Co., Ltd. is a leading manufacturer of agricultural machinery, including rotary tillers, PTO shafts, disc harrows, disc ploughs, disc blades, rotary tillers, box scraper, sickle bar mowers, rotary mower, flail mower, boom sprayers, fertilizer spreaders, furrow ploughs, potato planters, plough blades, agricultural cultivators, potato harvester, agricultural trailers, corn seeder, wheat seeder, vegetable seeder, harvest machines, post hole digger, wheat seeders, corn seeders, agricultural subsoiler, and soil-loosening shovels. We have more than 100 employees, among which there are 20 technical staff and five senior R&D personnel. Our production technology is strong and our equipment is advanced, ensuring the highest quality products for our customers.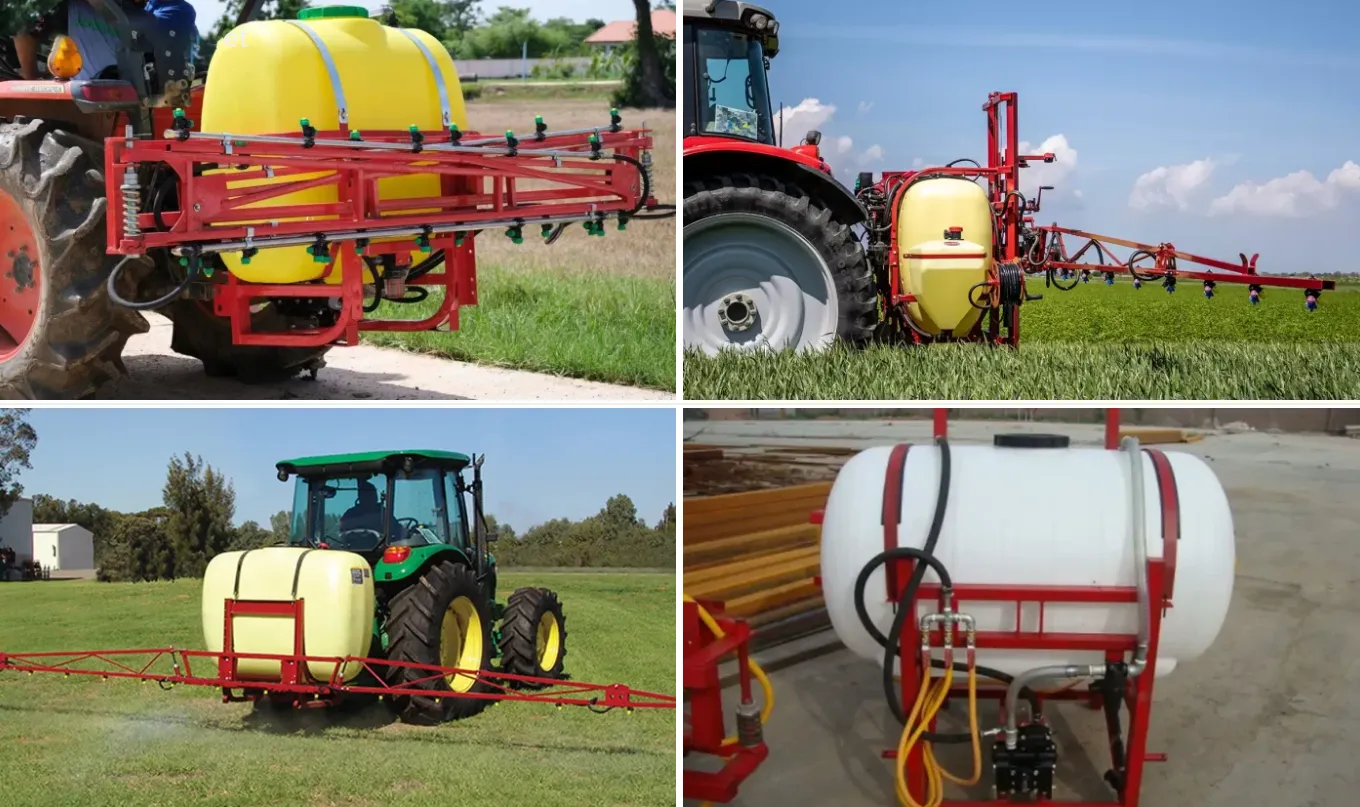 Watch the video below to learn more about our products: