Description
Introducing our state-of-the-art salt spreaders for tractors sand spreading machine, an essential tool for agricultural industries. Designed with advanced technology, these machines offer high productivity and quality, ensuring efficient and even spreading of salt or sand on your farms. With a robust build, these machines boast a 70-120 horsepower and a production capacity of 0.79ha/h, ensuring top-notch performance and reliability.
Understanding the Salt Spreaders for Tractors Sand Spreading Machine
This machine is a perfect blend of technology and convenience, designed to boost your agricultural productivity. It is primarily used for operations like basic fertilizer broadcasting before plowing, seeding after plowing, and seed and fertilizer broadcasting in pastures. Thanks to its compact structure, it can be used across a wide range of applications, boasting high operational efficiency and even broadcasting.
Key Features and Applications
Our salt spreaders for tractors sand spreading machine come with a variety of features. It has a high-quality gear as its core component, ensuring durability and long-lasting performance. The machine is designed for a power range of 70-120hp, which means it can work efficiently, even on large farms. Moreover, it has a large dimension of 5500*2250*2200mm and weighs 2000 KG, making it a formidable tool in fertilizer spreading.
Whether you're spreading salt on your farms during winter or sand during other seasons, this machine proves indispensable. It's also ideal for fertilizer spreading, enhancing soil fertility, and subsequently, crop yield. With a production capacity of 0.79ha/h, it guarantees high productivity and efficiency.
Working Principle and Maintenance Tips
The machine works by spreading salt, sand, or fertilizer evenly over a wide area. It is powered by a tractor and spreads the material through its spreading disc. Installation is simple and requires minimal technical knowledge. To ensure longevity, regular maintenance and cleaning of the machine are recommended. This includes checking and cleaning the spreading disc, inspecting the hopper for any residual material, and lubricating the machine's moving parts.
Why Choose AGKNX's Agricultural Fertilizer Spreader Products?
At AGKNX, we take pride in offering a wide array of high-quality, durable agricultural machinery. Our salt spreaders for tractors sand spreading machine is a testament to our commitment to quality and customer satisfaction. With a 2-year warranty and after-sales service provided by our team of engineers, you can rest assured that our products are not only top-notch but also backed by excellent customer care.
Not only do we offer you quality products, but we also ensure that they are environmentally friendly, adhering to ISO9001 certification. Our salt spreaders for tractors sand spreading machine, like all our products, are designed to increase productivity while preserving the environment. With AGKNX, you get quality, sustainability, and productivity all in one package.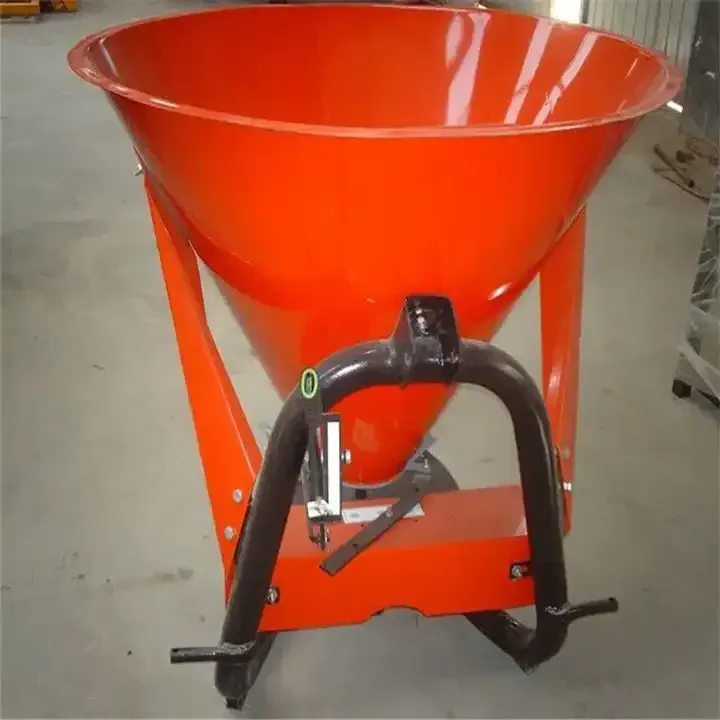 About AGKNX Machinery Co., Ltd.
AGKNX Machinery Co., Ltd. has been engaged in the research and development of agricultural machinery, such as rotary tillers, PTO shafts, disc harrows, disc ploughs, disc blades, disc ridgers, rotary tillers, furrow ploughs, box scraper, sickle bar mowers, rotary mower, flail mower, boom sprayers, fertilizer spreaders, potato planters, plough blades, agricultural cultivators, potato harvester, agricultural trailers, corn seeder, wheat seeder, vegetable seeder, harvest machines, post hole digger, wheat seeders, corn seeders, agricultural subsoiler, and soil-loosening shovels. We have over 100 employees, including 20 technical staff and five senior R&D personnel. Our advanced casting, forging, machining, heat treatment, and lacquering production lines, alongside our use of CAD computer-aided design system, ensure we deliver top-notch products that meet and exceed our customers' expectations.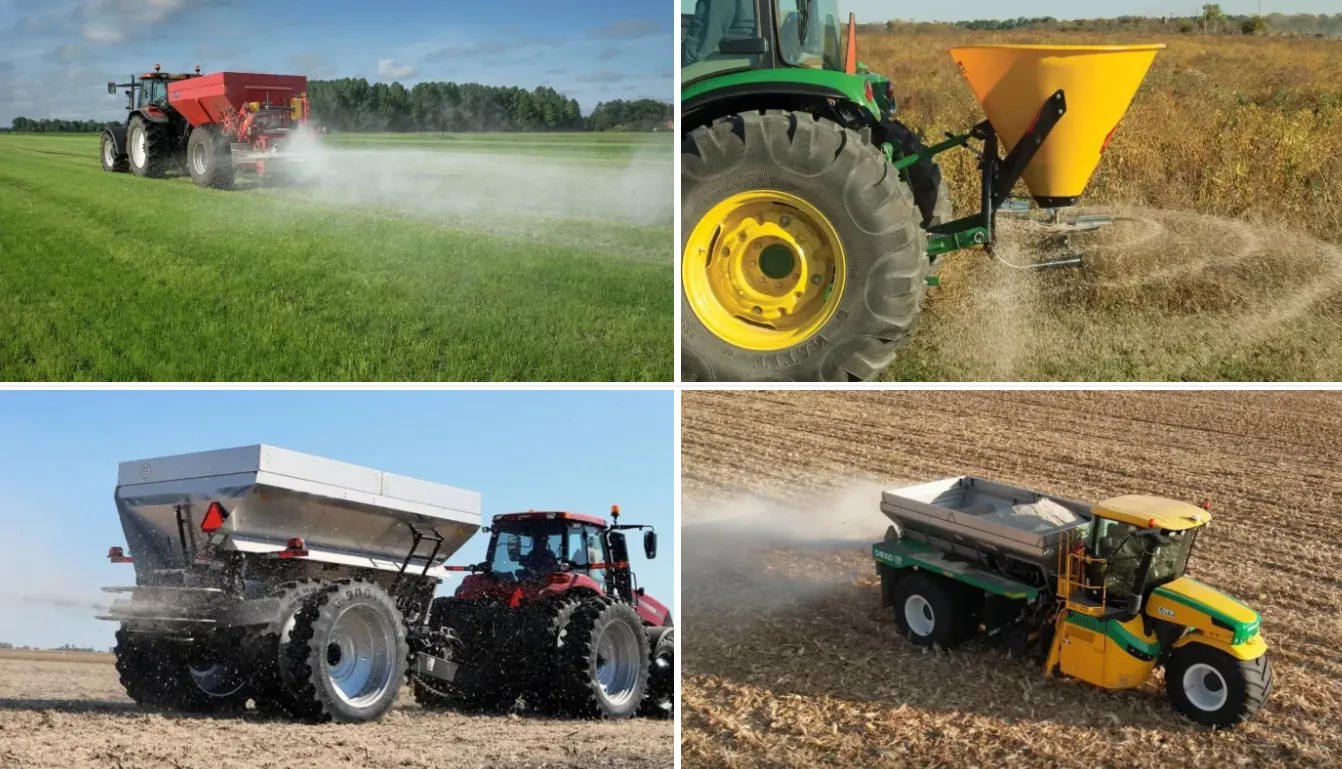 Learn more about our salt spreaders for tractors sand spreading machine by watching this informative video: