Description
Introducing the Tractor Trailed 6 Stere Organic Manure Spreader for sale. This highly efficient, new product of 2020 is designed for farms and other applicable industries. The manure spreader has a showroom location online, and it offers video outgoing-inspection and machinery test report. It comes with a 1-year warranty covering the core components like bearing and gear. Its application lies in fertilizer spreading with a substantial production capacity of 1.0ha/h. With a power capacity of 50-100hp and dimensions of 4650*2100*1860mm, this manure spreader promises high productivity. The product is colored as per customer requirement and comes with packaging details in an iron case.
Features and Applications of the Organic Manure Spreader
The Tractor Trailed 6 Stere Organic Manure Spreader is not just an ordinary agricultural tool. It's an embodiment of efficiency and high productivity, designed to save labor and reduce labor intensity. This spreader is a key solution for the dispersal of organic fertilizer and animal waste. With a capacity of 6m3 and spread width of 8-10m, it ensures wide and even distribution of manure. The spreader is fitted with two 14-17.5 tires, ensuring stability and easy maneuvering in the field. The model 2FGB-6 spreader is not only a high-quality product but also a necessary tool for modern farming.
Installation, Unloading, and Maintenance of the Organic Manure Spreader
The Tractor Trailed 6 Stere Organic Manure Spreader is designed to be user-friendly. The installation involves a direct connection to various types of tractors. The unloading process is automated, thanks to the universal connector that links the propeller and the scattering machine. Regular maintenance is necessary to ensure the spreader's longevity and optimal operation. This includes regular checking and replacement of the core components like bearing and gear.
Why Choose AGKNX's Agricultural Fertilizer Spreader
With AGKNX's Organic Manure Spreader, you're investing in a product with proven high productivity and quality. This spreader guarantees even distribution of manure, saving you labor and time. Besides, our spreader is tested and proven to be durable and efficient. We provide a 1-year warranty and a robust after-sales service including video technical support. So, why wait? Get in touch with us today and transform your farming experience with our manure spreader.
Why Choose AGKNX's Agricultural Machinery
Our company, AGKNX Machinery Co., Ltd, is a leading authority in research and development of agricultural machinery. With over 100 employees, including 20 technical staff and five senior R&D personnel, we are committed to delivering quality and efficient farming solutions. Our product range includes rotary tillers, PTO shafts, disc harrows, disc ploughs, disc blades, disc ridgers, rotary tillers, furrow ploughs, box scraper, sickle bar mowers, rotary mower, flail mower, boom sprayers, fertilizer spreaders, potato planters, plough blades, agricultural cultivators, potato harvester, agricultural trailers, corn seeder, wheat seeder, vegetable seeder, harvest machines, post hole digger, wheat seeders, corn seeders, agricultural subsoiler, and soil-loosening shovels. Choose AGKNX for reliable, high-quality, and affordable farming solutions.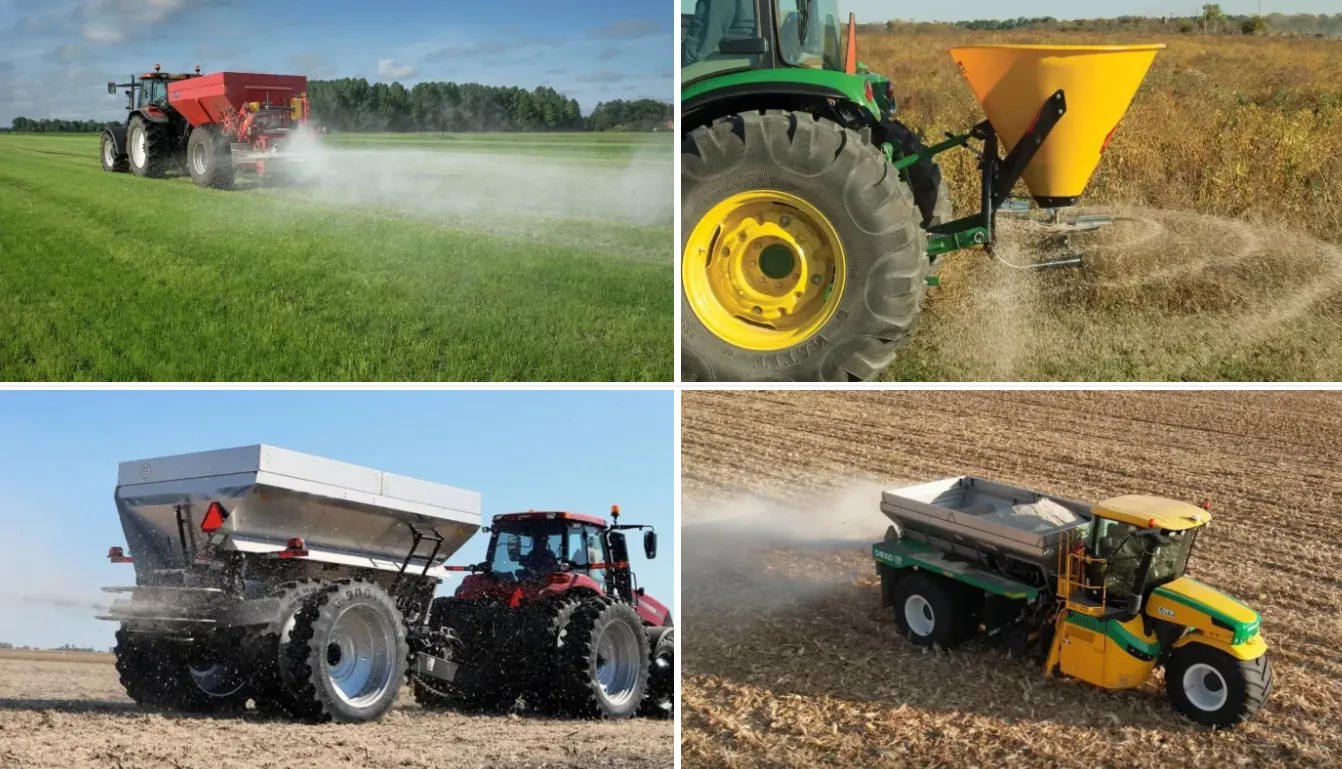 Watch our product demo video below to learn more about our Tractor Trailed 6 Stere Organic Manure Spreader: