Description
The Tractor 1000L Stainless Steel Fertilizer Spreader is a game-changing piece of farm machinery designed to increase productivity and efficiency. This high-capacity spreader has a volume of 1000L and is suitable for farms of all sizes. It is a versatile tool capable of spreading various types of fertilizers, including granular, mineral, and organic variants. The spreader boasts an impressive production capacity of 10-15ha/h. Powered by a robust 70-100hp engine, the spreader sports dimensions of 2150*940*940mm and weighs 290 KG. Its features and usage are designed with high productivity and efficiency in mind.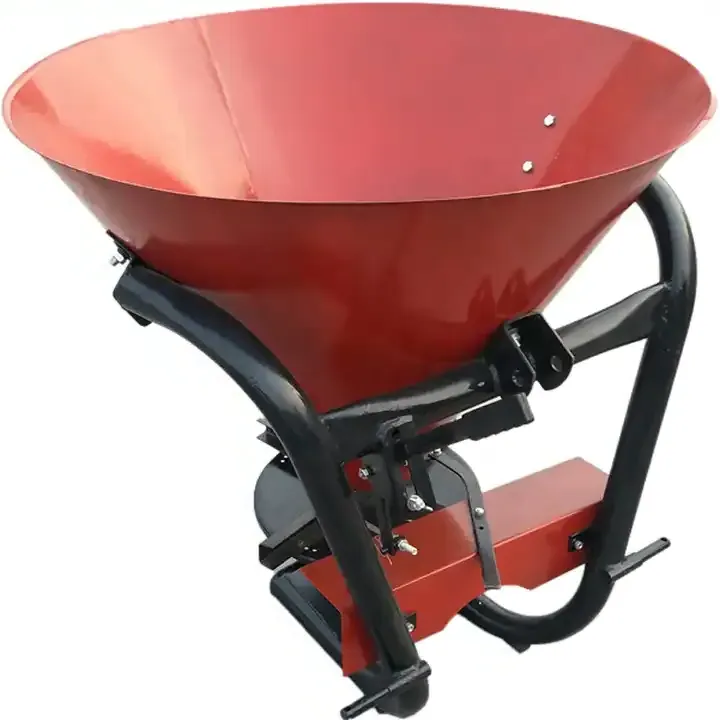 Understanding the Tractor 1000L Stainless Steel Fertilizer Spreader
The Tractor 1000L Stainless Steel Fertilizer Spreader is a vital piece of equipment for farms seeking to optimize crop growth and enhance soil fertility. Its key selling point is its high productivity, facilitated by its robust power, sizable capacity, and efficient design. The spreader is engineered for high efficiency, making it ideal for large-scale farming operations. Furthermore, it comes packed in an iron cage, ensuring its protection during shipping or storage. The 3-point linkage system allows for easy attachment to a tractor, thus enhancing its versatility.
Working Principle, Installation, and Maintenance
The Tractor 1000L Stainless Steel Fertilizer Spreader operates by distributing fertilizer evenly across the farmland. The fertilizer spreader is linked to the tractor through a 3-point linkage system. Once attached, the tractor's power drives the spreader's gear system, which then distributes the fertilizer. It is easy to install and unload, with engineers available to service machinery overseas. To maintain the spreader, regular checks and cleaning are required to ensure its longevity and optimal performance.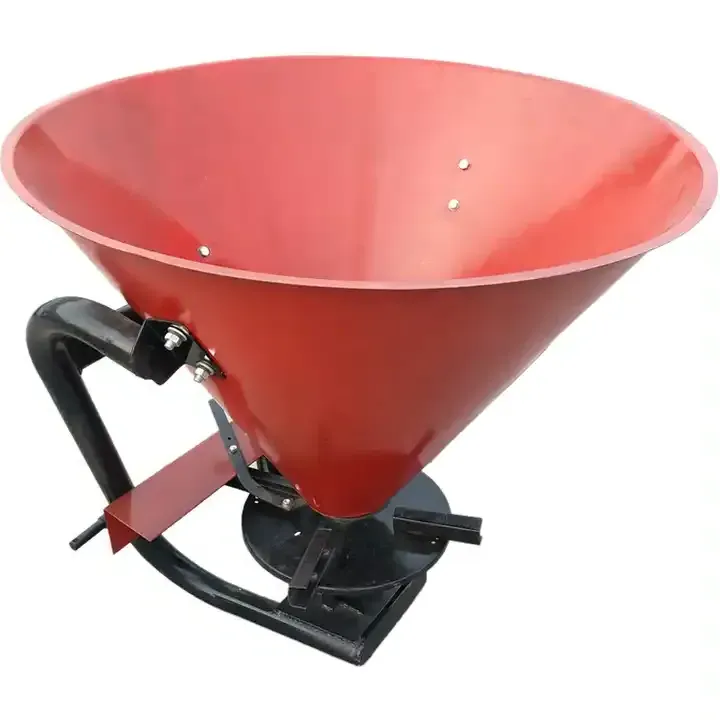 Why Choose AGKNX's Agricultural Fertilizer Spreader?
Choosing AGKNX's Agricultural Fertilizer Spreader ensures you receive a product of high quality and impressive performance. With its high productivity and efficiency, the spreader is designed to make your farming operations smoother and more profitable. AGKNX offers a one-year warranty on core components, and after-sales service is provided by engineers available for overseas machinery service. Take a step towards higher productivity by contacting us to learn more about this remarkable product.
About AGKNX Machinery Co., Ltd.
AGKNX Machinery Co., Ltd. has been a reputable name in the research and development of agricultural machinery for several years. Our product range includes but is not limited to, rotary tillers, PTO shafts, disc harrows, disc ploughs, disc blades, disc ridgers, rotary tillers, furrow ploughs, box scrapers, sickle bar mowers, rotary mowers, flail mowers, boom sprayers, and fertilizer spreaders. Our production technology is robust, and our equipment is advanced, making us a trusted name in the industry.

Watch Our Fertilizer Spreader in Action
Click the link below to see our Tractor 1000L Stainless Steel Fertilizer Spreader in action, and discover how it can revolutionize your farming operations.