Description
Introducing an innovative piece of farm machinery: the 600L Fertilizer Spreader. This new product is designed to increase productivity on farms through its high capacity and efficient spreading mechanisms. With a capacity of 600L, a spread width of 6-8m, and a power match of 25-40hp, this agricultural fertilizer spreader machine is engineered for superior performance and durability. The machine is constructed with robust Q235 steel or plastic hopper, ensuring high-quality and long-term service. Moreover, the gearbox, a core component of the machine, is guaranteed for one year.
Understanding the 600L Fertilizer Spreader
The 600L Fertilizer Spreader is designed to promote high operational efficiency on farms. This machine is versatile, suitable for basic fertilizer broadcasting before plowing, seeding after plowing, and seed and fertilizer broadcasting in pastures. Its compact structure and even broadcasting capability make it an essential addition to any farm setup. The spreader operates at a PTO shaft speed of 540rpm/min and has a production capacity of 0.79ha/h, providing a wide application range and heightened productivity in agricultural practices.
How Does the 600L Fertilizer Spreader Work?
The working principle of the 600L Fertilizer Spreader is based on the power of a tractor. It is linked to the tractor through a three-pointed mount, which ensures that the machine is securely attached and can perform optimally. The spreader utilizes a gearbox to control the PTO shaft speed, allowing it to distribute fertilizer evenly across a wide area. Installation and unloading of the machine are simple processes, requiring minimal technical know-how. To ensure the longevity of the machine, regular maintenance is recommended, with special attention paid to the gearbox and the hopper, the core components of the spreader.
Why Choose the 600L Fertilizer Spreader from AGKNX?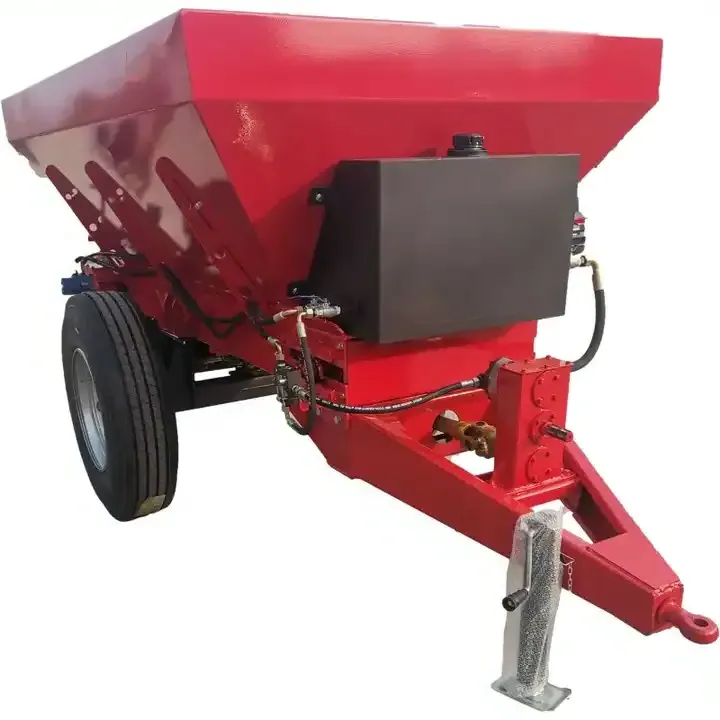 At AGKNX, we prioritize quality and customer satisfaction. Our 600L Fertilizer Spreader is no exception. It is designed to meet the diverse needs of modern farming, offering a reliable solution for efficient and even fertilizer distribution. Our spreader is built with high-quality materials to ensure durability and longevity. We offer a one-year warranty on core components and provide comprehensive customer service to ensure that you get the most from your purchase. Contact us today to learn more about our 600L Fertilizer Spreader and how it can improve your farming productivity.
About AGKNX Machinery Co., Ltd.
AGKNX Machinery Co., Ltd. has been at the forefront of agricultural machinery research and development for many years. We are a reputable company with a wide range of machinery, including rotary tillers, PTO shafts, disc harrows, disc ploughs, disc blades, disc ridgers, rotary tillers, furrow ploughs, box scraper, sickle bar mowers, rotary mower, flail mower, boom sprayers, fertilizer spreaders, potato planters, plough blades, agricultural cultivators, potato harvester, agricultural trailers, corn seeder, wheat seeder, vegetable seeder, harvest machines, post hole digger, wheat seeders, corn seeders, agricultural subsoiler, and soil-loosening shovels.
With a strong team of experienced technical staff and senior R&D personnel, we are able to deliver high-quality, reliable, and performance-oriented agricultural machines. Our products are sold locally and internationally, with a strong presence in Europe, America, Africa, the Middle East, and Southeast Asia.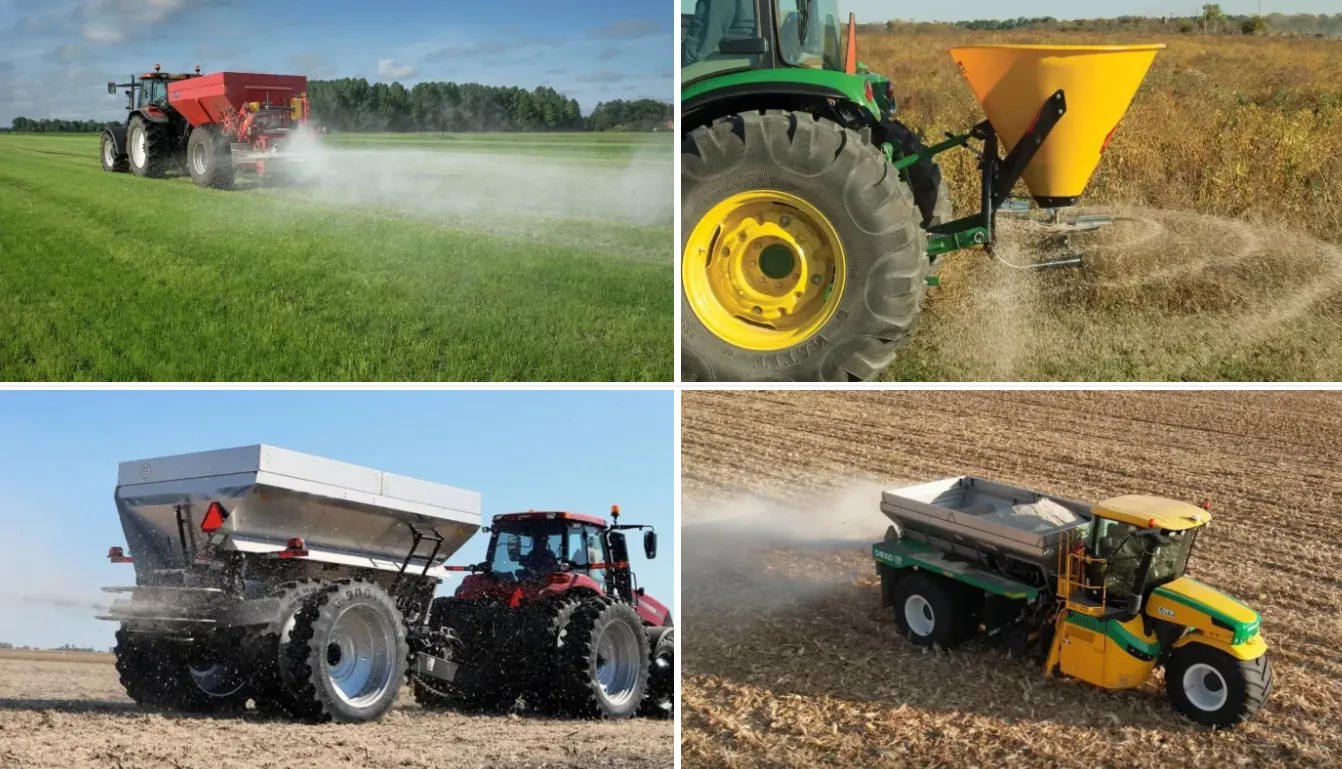 Watch Our Fertilizer Spreader in Action
To better understand how our 600L Fertilizer Spreader works and see it in action, watch the video below.