Description
Introducing the tractor fertilizer spreader – an essential amenity in modern farming. This high-quality, durable, and efficient machine is a new product from 2020 designed for agricultural use. It has a production capacity of 0.79ha/h and comes with a one-year warranty. It is equipped with a gearbox and other core components that are warrantied for a year as well. This new-age farm spreader is designed for high productivity and comes in a compact size that measures 1250*1250*1200mm.
Features and Applications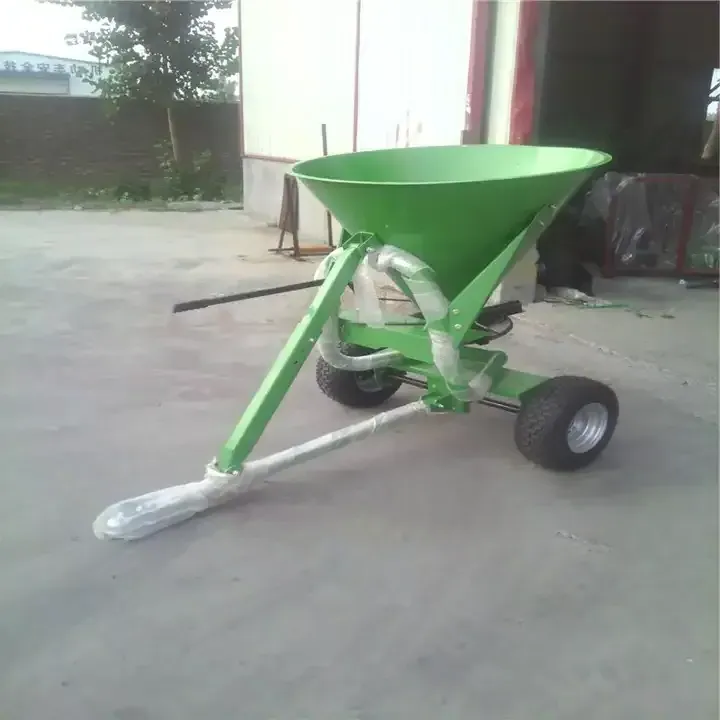 The tractor fertilizer spreader, also known as the PTO fertilizer spreader or farm spreader, is a machine with a wide range of applications. It is ideal for operations such as basic fertilizer broadcasting before plowing, seeding after plowing, and seed and fertilizer broadcasting in pastures. It is made of Q235 steel or plastic and has a spread width of 6-8m. The spreader is equipped with a three-pointed mount and a PTO shaft speed of 540rpm/min. Its capacity is 600L and it weighs around 70-75kg. The spreader is powered by 25-40hp and is suitable for use in farms.
Working Principle and Maintenance
The tractor fertilizer spreader operates by evenly distributing fertilizer over a given area. The machine is linked to the tractor's PTO shaft and power is transmitted to the spreader's gearbox. The rotating action of the gearbox then activates the spreader mechanism, ensuring an even distribution of fertilizer. Installation and unloading of the spreader are straightforward processes. It is essential to clean the spreader after each use and perform regular maintenance checks to ensure its longevity.
Why Choose AGKNX's Agricultural Fertilizer Spreader?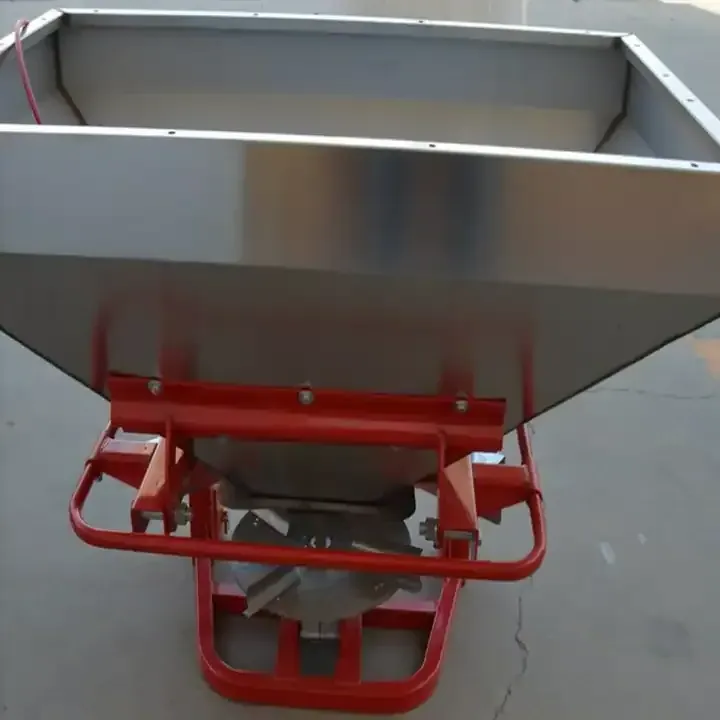 Choosing AGKNX's agricultural fertilizer spreader guarantees a machine that combines quality, efficiency, and durability. The spreader has been designed with user convenience in mind and is perfect for small to medium-sized farms. Explore the capabilities of the AGKNX's agricultural fertilizer spreader and experience the benefits of its high productivity and superior performance. Don't wait, contact us now for more information and to make your purchase.
About AGKNX Machinery Co., Ltd.
AGKNX Machinery Co., Ltd. has been a reliable and excellent manufacturer of farming machinery, planting machinery, harvesting machinery and its accessories, and matching machines, which are set up by the main tractor manufacturers in China. Our main products are 12~160HP tractor disc harrows, disc ploughs, disc ridgers, lawn mowers, rotary tillers, disc blades, hay rakes, moldboard plows, deep plowing machines, and agricultural machinery parts, such as PTO shafts, boom sprayers, fertilizer spreaders, furrow ploughs, sickle bar mower, rotary mower, flail mower, land levelers, harrow blades, plough blades, potato planters, potato harvester, corn seeder, wheat seeder, vegetable seeder, post hole diggers, agricultural subsoiler, agricultural trailers, soil-loosening shovels, rabble blades, cane knife.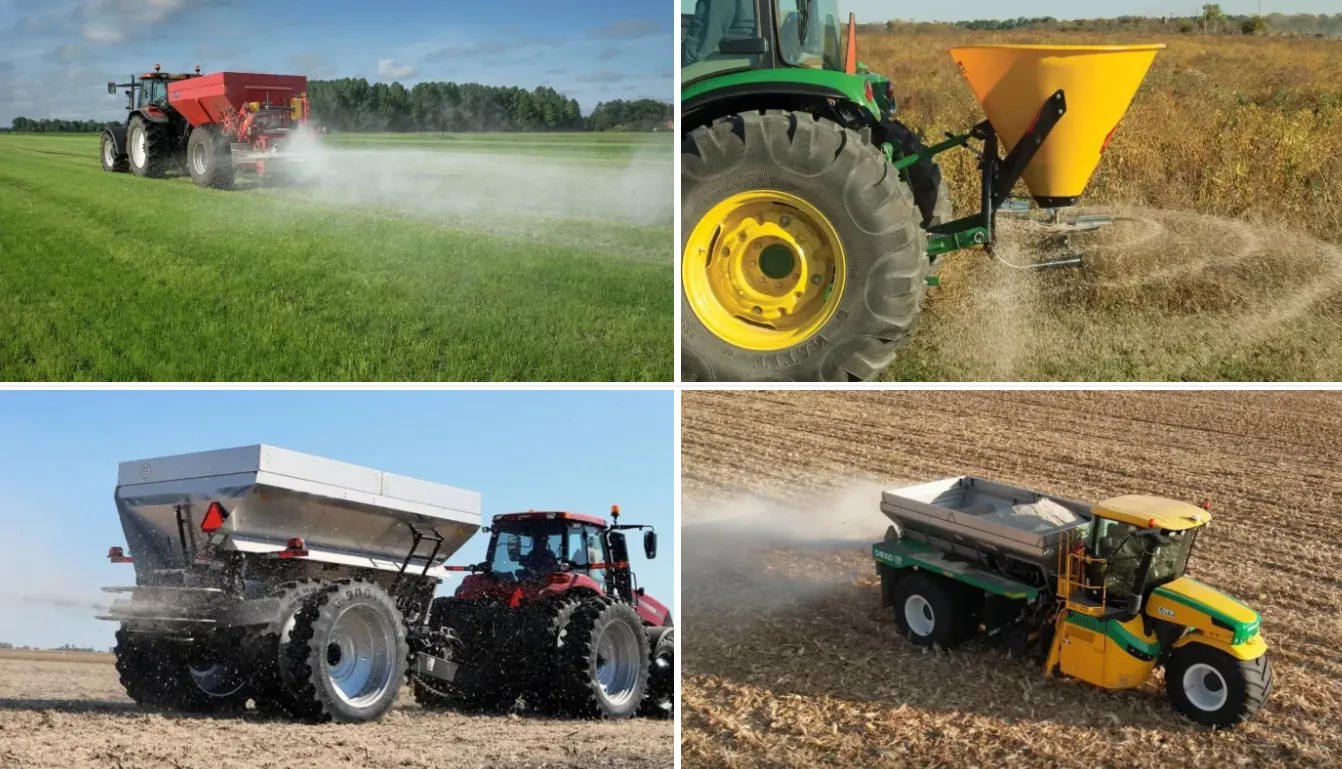 See it in Action
Experience the efficiency and high productivity of our tractor fertilizer spreader in this video: