Description
The tractor-driven sand spreader with a big capacity truck is a revolutionary piece of agricultural machinery. Ideal for farms, this high-quality, high-productivity machine is designed to spread fertilizer, particularly organic fertilizer and animal waste, efficiently across farmland. With a capacity of 10m3 and a spread width of 8-10m, this tractor trailed spreader is powered by a tractor within the 100-150hp range. The spreader has 2 tires, each 15-19.5 in type, and weighs 2250kg. The dimension of the machine is 5500*2300*2400mm. With a 1-year warranty on core components like bearings and gears, this machine is a new product of 2020.
Features and Applications of the Tractor Driven Sand Spreader
This multi-functional spreader offers several key selling points, including a large loading capacity facilitated by a special heightening hole design. The discharge port regulating valve is a humanized design that allows users to adjust the size of the fertilizer port based on different fertilizer output requirements. The regulating valve controls the conveying speed of the chain, enabling faster chain conveying speed and larger fertilizer flow rate with larger gears. The machine's core components, such as bearings and gears, are designed for high productivity and longevity, ensuring a solid return on investment for farmers.
Working Principle, Installation, and Maintenance of the Tractor Driven Sand Spreader
The Tractor Driven Sand Spreader works by holding fertilizer, sand, or salt in the container at the bottom of the machine. The materials are then propelled onto a chip at the tail of the machine, fall on the blades, and are scattered as the blades rotate. The propeller and the scattering machine are connected to the front by a universal connector, allowing it to be directly connected to various types of tractors. When it comes to installation, the spreader is designed to be easily hitched to the back of a tractor. As for maintenance, regular inspection of the core components, lubrication of moving parts, and cleaning after use will ensure the spreader's longevity.
Discover AGKNX's Agricultural Fertilizer Spreader Products
AGKNX offers a range of agricultural fertilizer spreader products designed to increase productivity and reduce labor intensity on the farm. Our Tractor Driven Sand Spreader with Big Capacity Truck is a testament to our commitment to quality and innovation in the field of agricultural machinery. We invite you to explore our product range and contact us for more information or to make a purchase.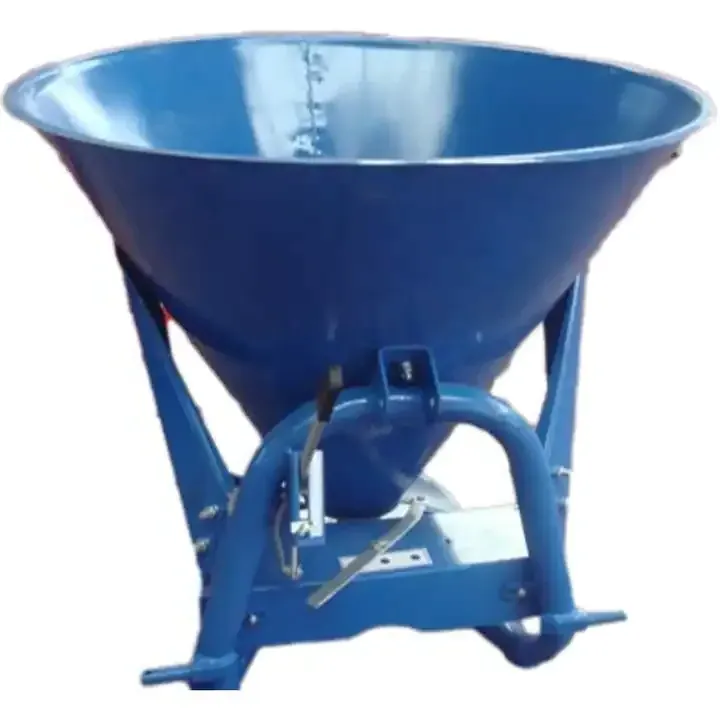 Why Choose AGKNX's Agricultural Fertilizer Spreader Products?
Choosing AGKNX's Agricultural Fertilizer Spreader Products means opting for quality, durability, and efficiency. With over 20 years of experience in agricultural machinery production and a team of technical staff and R&D personnel, we are at the forefront of farming innovation. Our range of products is comprehensive, catering to various farming needs from planting to harvesting.
About AGKNX Machinery Co., Ltd.
Since its inception, AGKNX Machinery Co., Ltd. has been engaged in the research and development of agricultural machinery, such as rotary tillers, PTO shafts, disc harrows, disc ploughs, disc blades, disc ridgers, rotary tillers, furrow ploughs, box scrapers, sickle bar mowers, rotary mowers, flail mowers, boom sprayers, fertilizer spreaders, potato planters, plough blades, agricultural cultivators, potato harvesters, agricultural trailers, corn seeders, wheat seeders, vegetable seeders, harvest machines, post hole diggers, wheat seeders, corn seeders, agricultural subsoilers, and soil-loosening shovels. Our company boasts more than 100 employees, advanced production lines, and a strong production technology backed by state-of-the-art equipment.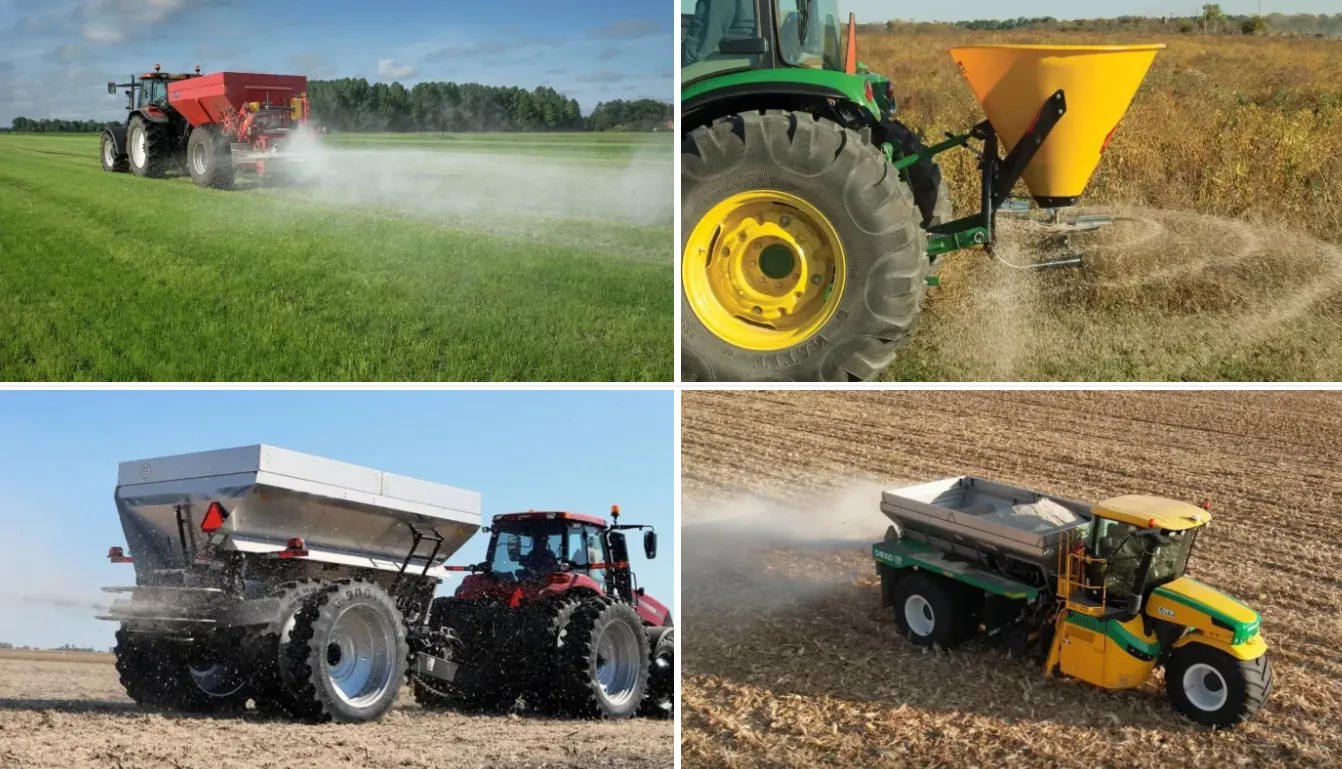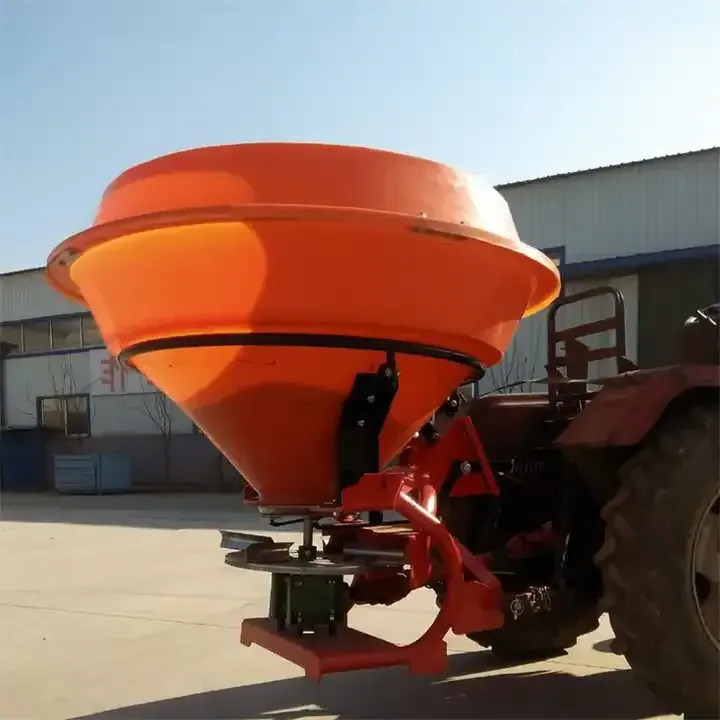 Watch our Product Video
Get a closer look at the Tractor Driven Sand Spreader with Big Capacity Truck in action. Click the link below to view the product video.