Description
Introducing the manure spreader/fertilizer spreader/organic fertilizer spreader, a new product in the market designed for efficient and high productivity farming applications. This machine is perfect for the farming industry, offering a new way to spread fertilizer efficiently and effectively. With no showroom location, this product is readily available for purchase online. The machine comes with a 1-year warranty on core components, ensuring a reliable and risk-free investment for your farming needs.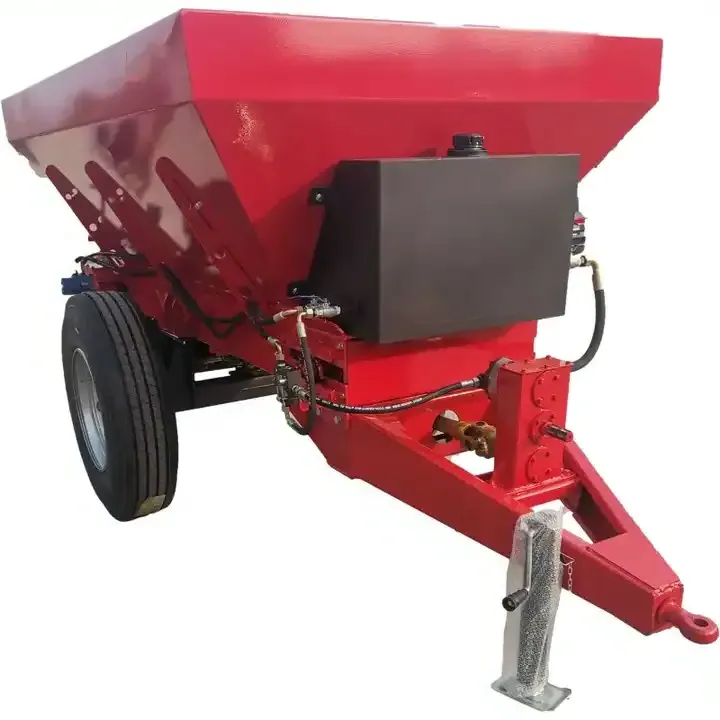 An Overview of the Fertilizer Spreader
The fertilizer spreader is a new product in 2019, designed and manufactured by AGKNX Machinery Co., Ltd. It is engineered with the core component being a durable and reliable gearbox. The handy machine is brand new and perfect for tractor fertilizer spread applications. It has a production capacity of 0.79ha/h and operates on a power source. The machine measures 1100*1100*1050mm in dimension and weighs a manageable 65KG. The spreader prides itself on its high productivity and high-quality build. It has a spreading width of 6-8m and a capacity of 600L. It pairs well with a tractor power between 35-50hp, making it a versatile tool for various farming demands.
Working Principle and Maintenance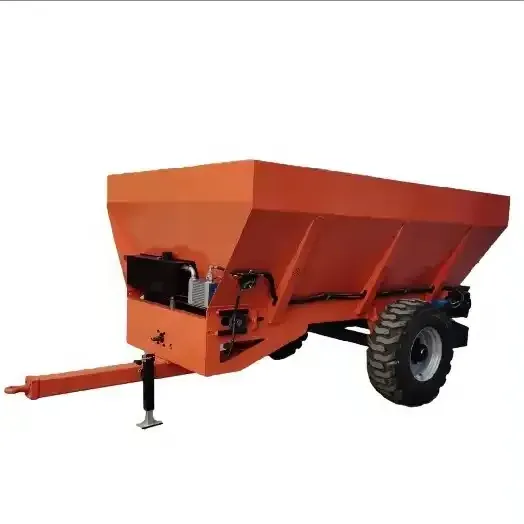 The fertilizer spreader operates on a simple yet effective principle. It uses the rotational force from the tractor to power the gearbox, which in turn spins the spreading disc. The fertilizer is then evenly spread across the field. Installation is straightforward, requiring a three-point linkage to the tractor. Unloading the machine is as simple as detaching it from the tractor. Regular maintenance involves cleaning the hopper and spreading disc after each use and ensuring the gearbox is well lubricated. Always refer to the machinery test report provided for performance parameters and maintenance guidelines.
Why Choose the AGKNX's Agricultural Fertilizer Spreader?
Choosing AGKNX's agricultural fertilizer spreader products means investing in high-quality, high-productivity machines that guarantee excellent results. Our spreaders are robust and designed for heavy-duty work. They can handle all types of fertilizers, including organic and chemical types. They are also designed to work well in different weather conditions. We invite you to explore the features of our fertilizer spreaders and make an informed purchase. Contact us today for more information and to place an order.
About AGKNX Machinery Co., Ltd.
AGKNX Machinery Co., Ltd. is a leading manufacturer in the agricultural machinery industry. We have a wide range of products, including rotary tillers, PTO shafts, disc harrows, disc ploughs, disc blades, disc ridgers, rotary tillers, furrow ploughs, box scraper, sickle bar mowers, rotary mower, flail mower, boom sprayers, fertilizer spreaders, potato planters, plough blades, agricultural cultivators, potato harvester, agricultural trailers, corn seeder, wheat seeder, vegetable seeder, harvest machines, post hole digger, wheat seeders, corn seeders, agricultural subsoiler, and soil-loosening shovels. Our machinery is designed and manufactured with precision and attention to detail to meet the highest quality standards.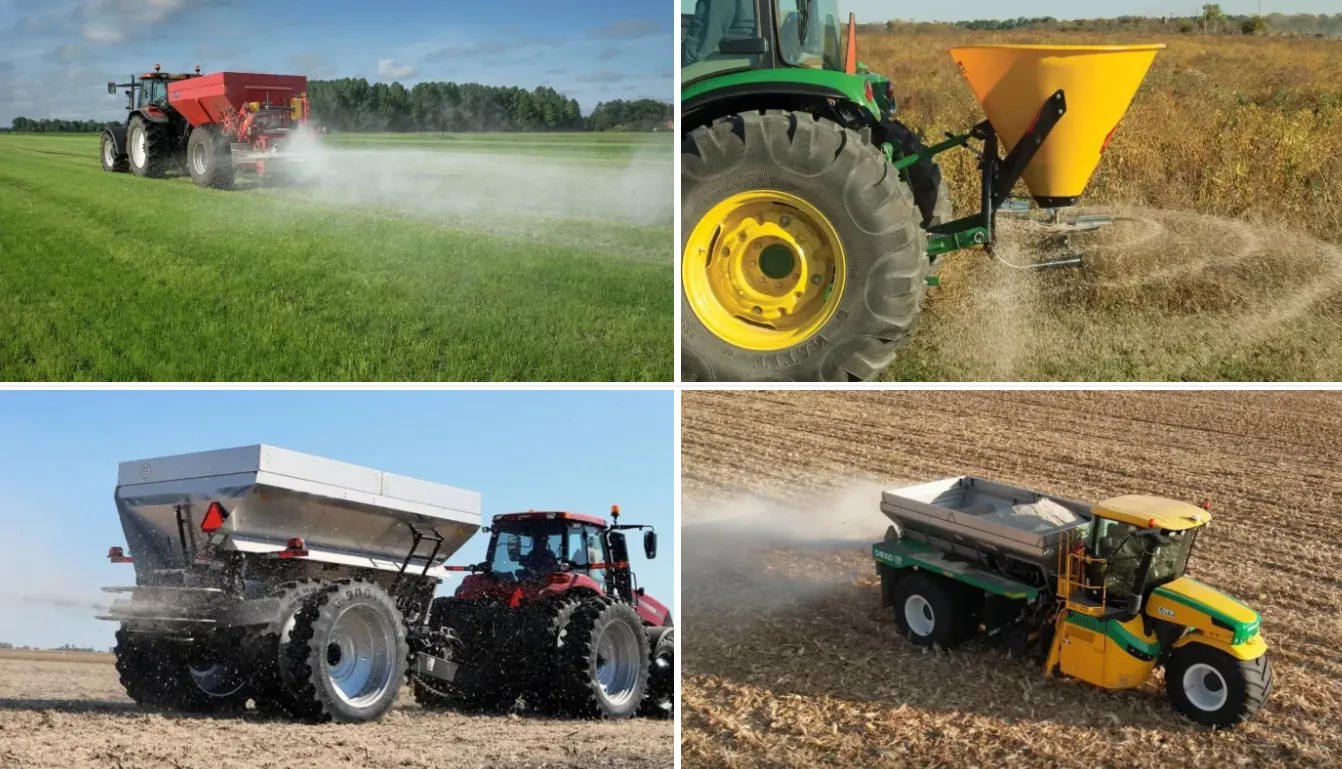 For a practical demonstration of how our fertilizer spreader works, watch the video below: