Description
Searching for a high-quality, efficient, and robust fertilizer spreader for your farm? Look no further. Our tractor mounted fertilizer spreaders are designed for high productivity and efficiency. These fertilizer spreaders are perfect for applications such as basic fertilizer broadcasting before plowing, seeding after plowing, and seed and fertilizer broadcasting in pastures. These New Product 2020 models come with a 1-year warranty, online support, and a machinery test report. They are powered by 20-30hp and have a production capacity of 0.79ha/h.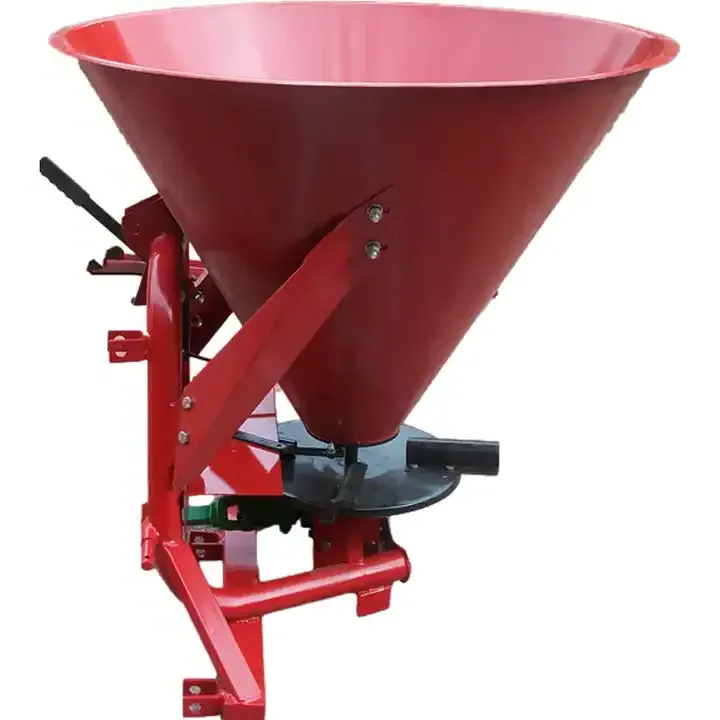 Features and Applications of Our Tractor Mounted Fertilizer Spreaders
Our tractor mounted fertilizer spreaders are not just efficient but also feature-rich. They are built with a high-quality gearbox, the core component of the machine. These fertilizer spreaders are brand new and have a weight of 70 KG. They have been designed for high productivity, which is one of their key selling points. The spreaders are mainly used in farms, and they come with a video outgoing-inspection for your peace of mind.
Working Principle and Maintenance Precautions
The tractor-mounted fertilizer spreader works by spreading the fertilizer evenly over the field. The spreader is powered by the tractor's power, which drives the spreading mechanism. Installation is simple; it requires mounting the spreader onto the tractor and connecting it to the power source. Similarly, unloading involves disconnecting the power source and removing the spreader. Maintenance involves regular cleaning and inspection of parts, especially the gearbox. Always ensure the spreader is clean and dry before storage to prevent corrosion.
Why Choose Our Tractor Mounted Fertilizer Spreaders
Our Tractor Mounted Fertilizer Spreaders are not just machines; they are your partners in ensuring high productivity and profitability in your farming. Our spreaders stand out for their high quality, efficiency, and durability. They come with a 1-year warranty and online support to ensure you have a seamless experience. We encourage you to explore our product offerings and reach out to us for any inquiries or purchases.
About AGKNX Machinery Co., Ltd.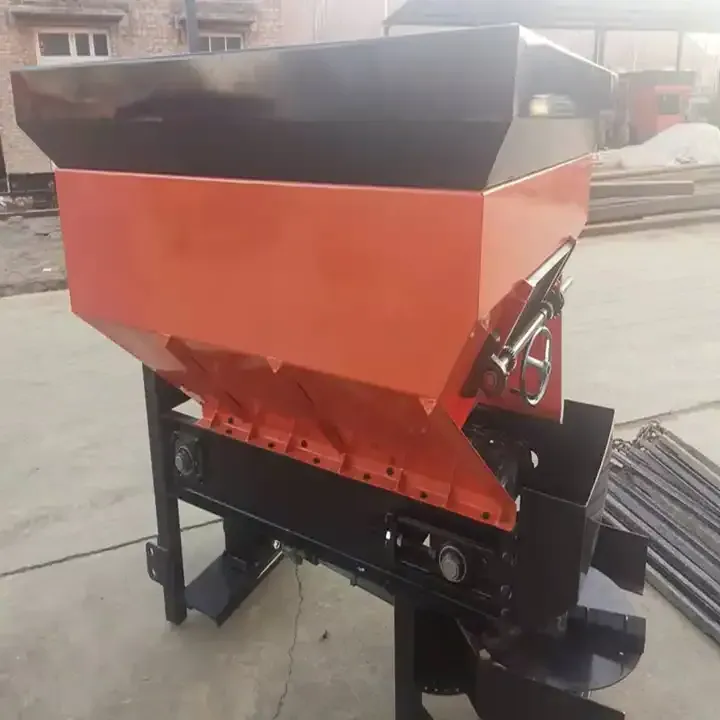 AGKNX Machinery Co., Ltd. has been engaged in the research and development of agricultural machinery, such as rotary tillers, PTO shafts, disc harrows, disc ploughs, disc blades, disc ridgers, rotary tillers, furrow ploughs, box scraper, sickle bar mowers, rotary mower, flail mower, boom sprayers, fertilizer spreaders, potato planters, plough blades, agricultural cultivators and more. With over 100 employees, 20 of whom are technical staff and five senior R&D personnel, we are committed to delivering high-quality farming solutions to our clients.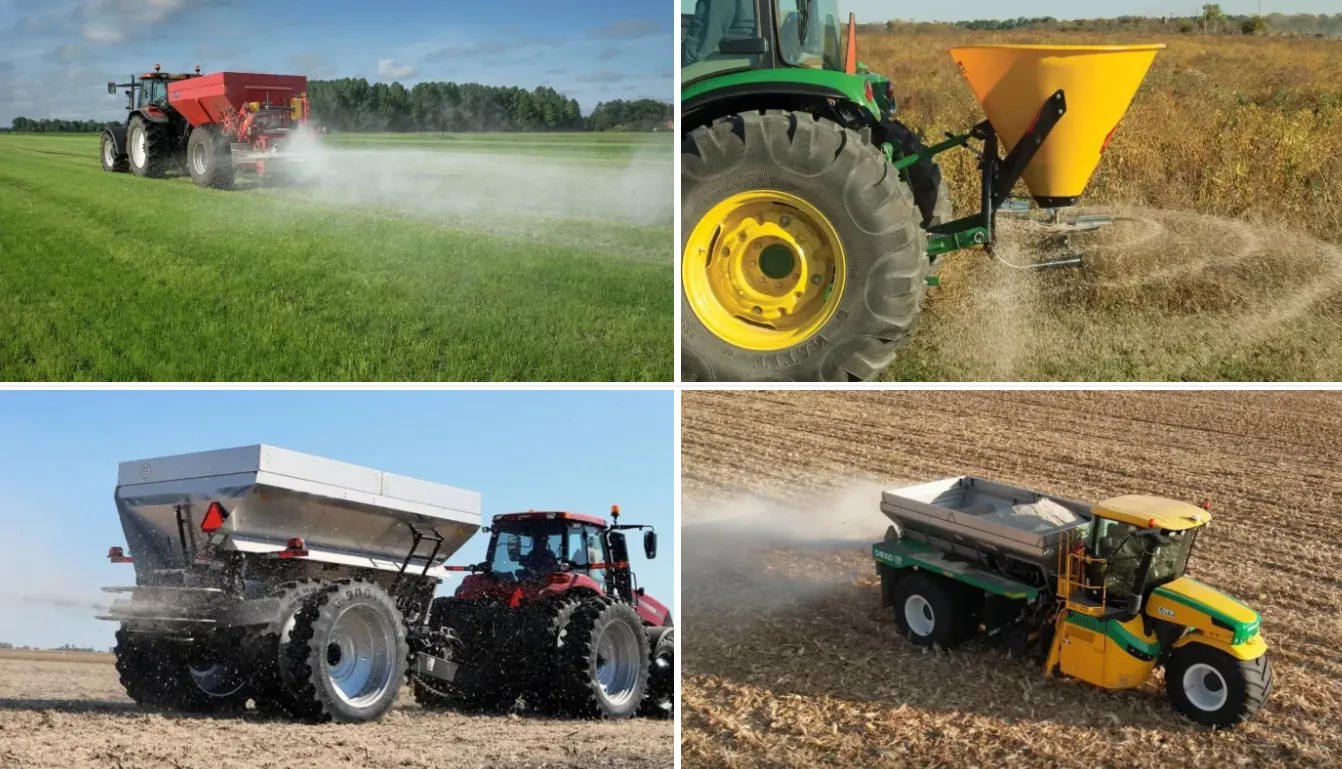 Watch Our Tractor Mounted Fertilizer Spreaders in Action
See our tractor mounted fertilizer spreader in action and learn more about its features, benefits, and how it can help boost productivity on your farm. Click the link below to watch the video: