Description
Presenting the 2021 Super Selling Kubota Potato Digger; a new and innovative product designed to revolutionize your farming experience. This machine is powered by a tractor with an HP range of 18 – 30 HP. Its primary application lies in harvesting potatoes, carrots, and garlic, among others. The Kubota Potato Digger is a compact, high-productivity machine with an ISO9001 certification.
Features and Applications of the Kubota Potato Digger
The Kubota Potato Digger is a one-row harvester, working within a row distance of 600 – 650 mm and a working width of 600 mm. Weighing 195 KG, this mini harvester is easy to maneuver and handle. Its gear-driven operation ensures efficient harvesting, while its dimensions of 1800*1000*980MM make it a compact yet powerful tool for any farm. This product stands out for its high productivity, backed by a one-year warranty and after-sales technical support via video. Additionally, the Kubota Potato Digger comes with a machinery test report and a warranty on core components such as gears, gearboxes, and bearings for one year.
Working Principle and Maintenance of the Kubota Potato Digger
The Kubota Potato Digger operates by digging into the soil, uprooting the crop, and shaking off the excess soil. The crop is then gathered and deposited on the ground for collection. Installation is simple and involves attaching the machine to a tractor using a three-point hitch. Unloading the machine is just as straightforward. Regular maintenance involves checking and replacing worn-out parts, ensuring the machine is clean, and periodically servicing the gear drive system.
Choose AGKNX's Kubota Potato Digger
If you're looking for a reliable and efficient harvester, the Kubota Potato Digger is the ideal choice. AGKNX Machinery Co., Ltd. is renowned for its quality products and unwavering commitment to customer satisfaction. We invite you to experience the efficiency and high productivity that comes with our Kubota Potato Digger. Don't wait; contact us today to learn more!
Why Choose AGKNX's Agricultural Potato Harvester Products?
At AGKNX Machinery Co., Ltd., we pride ourselves on delivering top-quality products. With over ten years of experience in the industry, our team of 100+ dedicated employees, including 20 technical staff and five senior R&D personnel, are committed to delivering innovative and efficient solutions. We have an extensive range of agricultural machinery, including rotary tillers, PTO shafts, furrow ploughs, sprayers, potato planters, and harvest machines. Our Kubota Potato Digger is just one among our line of outstanding products.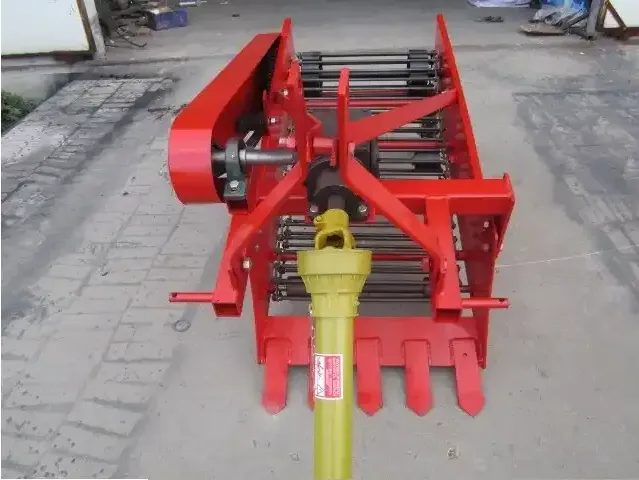 About AGKNX Machinery Co., Ltd.
AGKNX Machinery Co., Ltd. has been engaged in the research and development of a vast array of agricultural machinery. We have two advanced casting, forging, machining, heat treatment, and lacquering production lines. Our production technology is robust, and our equipment is state-of-the-art. Our products are renowned for their reliability, excellent performance, and comprehensive specifications. We have a presence all over the country, and our products are exported to Europe, America, Africa, the Middle East, and Southeast Asia all year round.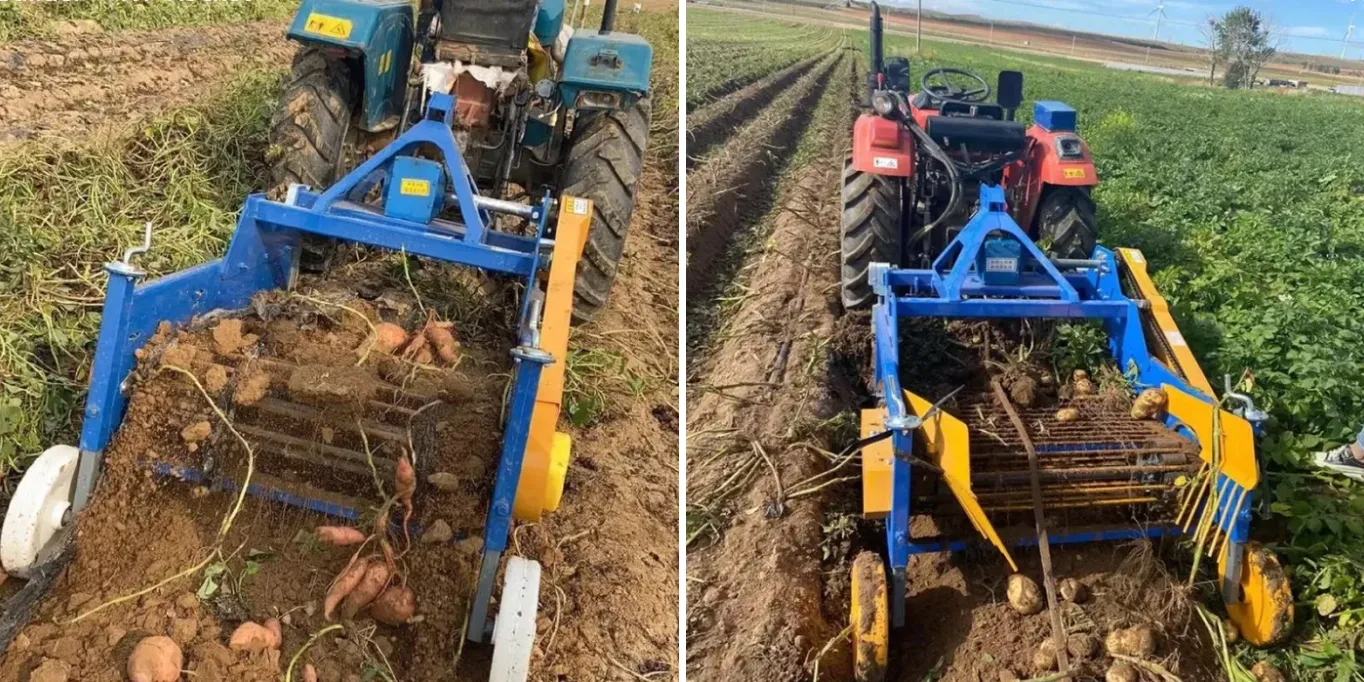 Watch the Kubota Potato Digger in Action
Want to see the Kubota Potato Digger at work? Click the link below to watch our introduction video.