Description
Experience high productivity in your farming practices with the new 50HP Farm Tractor linked 3Z-160 Ridger. This diesel-powered farm cultivator, with a weight of 160kg is your ideal solution for ridge soil. It comes with a standard dimension and a one-year warranty. The core component of this machine is its plow disc blade, and it is perfect for use in farms. Moreover, the 3Z-160 model offers matched power of 45-50hp, ridging height of 200-300mm, and ridging spacing of 700-900mm. It features a 3-point mounted linkage and 4pcs of disc with a diameter of 18" (460mm).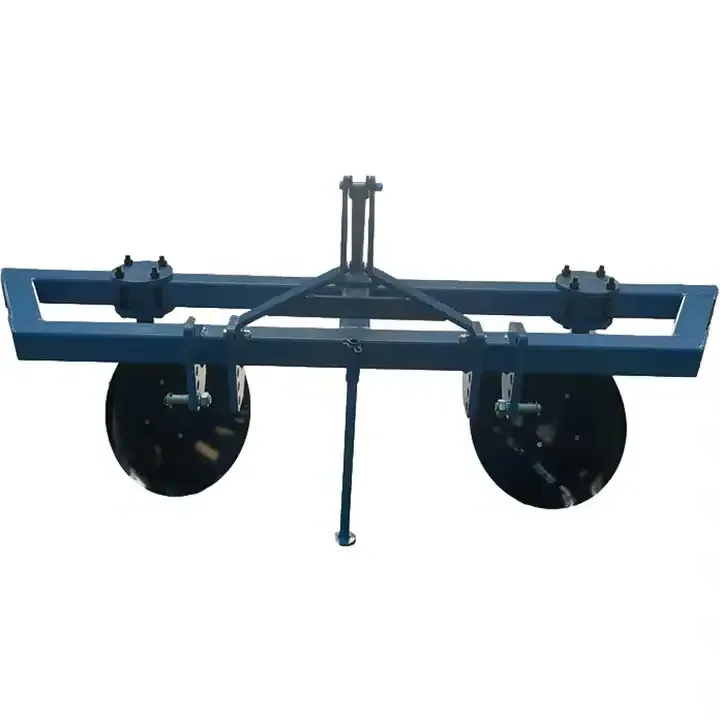 Features and Applications of the 50HP Farm Tractor Linked 3Z-160 Ridger
The 50HP Farm Tractor linked 3Z-160 Ridger is the new product of 2020, offering high productivity. It is equipped with a diesel engine, ensuring robust and consistent performance. The cultivator's core component, the plow disc blade, is designed for high durability and effectiveness in ridge soil. This machine is suitable for use in various farming operations, thanks to its weight of 160kg and standard size. It offers a ridging height of 200-300mm and ridging spacing of 700-900mm, accommodating different farming requirements. The machine also provides online support and a comprehensive one-year warranty, ensuring a worry-free farming experience.
Working Principle, Installation, Unloading, and Maintenance of the 50HP Farm Tractor Linked 3Z-160 Ridger
The 50HP Farm Tractor linked 3Z-160 Ridger operates by using its disc blades to cultivate the soil and create ridges. Installation involves attaching the machine to a tractor using the 3-point mounted linkage. Unloading is just as easy, simply detach the linkage from the tractor. Regular maintenance is crucial to keep the machine in optimal condition. It includes cleaning the disc blades, checking for wear and tear, and replacing parts as necessary. The machine comes with a one-year warranty, guaranteeing replacement or repair of core components.
Why Choose HZPT's Agricultural Disc Ridger Products?
When it comes to farming equipment, HZPT is a trusted name. We offer a range of agricultural disc ridger products that boast high productivity and exceptional performance. Our products are designed with the user in mind, ensuring ease of operation and maintenance. But that's not all, we provide online support and a one-year warranty for core components. So why wait? Experience the power of efficient farming with HZPT's agricultural disc ridger products.
About HZPT Machinery Co., Ltd.
HZPT Machinery Co., Ltd. has been engaged in the development and manufacture of agricultural machinery for over a decade. Our product range includes rotary tillers, PTO shafts, disc harrows, disc ploughs, disc blades, sickle bar mower, rotary mower, flail mower, boom sprayers, fertilizer spreaders, furrow ploughs, potato planters, plough blades, agricultural cultivators, land levelers, potato harvester, agricultural trailers, corn seeder, wheat seeder, vegetable seeder, harvest machines, post hole digger, wheat seeders, corn seeders, agricultural subsoiler, and soil-loosening shovels. Our team of over 100 employees, including 20 technical staff and five senior R&D personnel, is committed to delivering high-quality products that meet our customers' farming needs.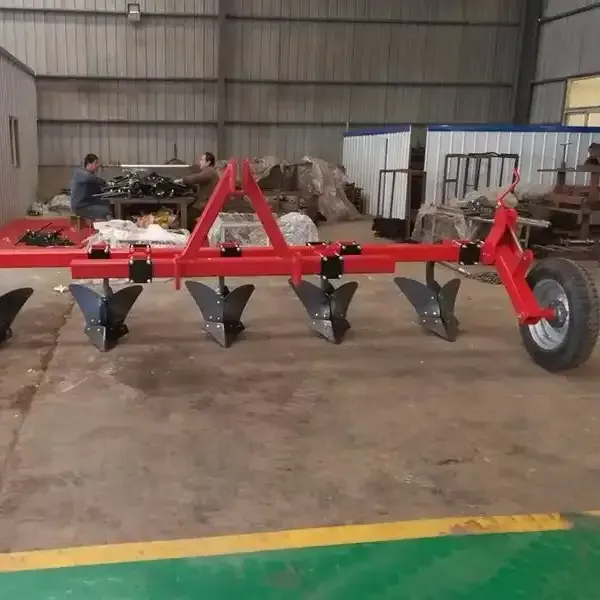 Watch our 50HP Farm Tractor Linked 3Z-160 Ridger in Action
Want to see our 50HP Farm Tractor linked 3Z-160 Ridger in action? Click on the link below to watch the working video: