Description
Introducing the Agricultural ridging machinery 3Z-160 disc ridger for sale. This high productivity machine is a new product for 2020. With a weight of 160kg and powered by diesel, this farm cultivator has many features that make it stand out in the agricultural industry. The machine comes with a warranty of 1 year on the core components, which are the plow disc blades. The machine is ideal for ridge soil, and it has a standard size. The model 3Z-160 requires a matched power of 45-50hp. The ridging height can be adjusted between 200-300mm and the ridging spacing between 700-900mm. It has a 3-point mounted linkage and comes with 4pcs disc of 18 inches (460mm) diameter. In addition, after-sales service is provided with online support.
Features and Applications of the 3Z-160 Disc Ridger
The Agricultural ridging machinery 3Z-160 disc ridger is a versatile farm cultivator designed to make ridging soil an easy task. This diesel-powered machine is known for its high productivity and is ideal for use in farms. The cultivator has a standard size, making it easy to manoeuvre and store. It comes with a 3-point mounted linkage and a 4pcs disc with a diameter of 18 inches (460mm). The main applications of this ridging machine are in the agricultural industry, particularly in the cultivation of crops that require ridge soil.
Working Principle, Installation, and Maintenance Precautions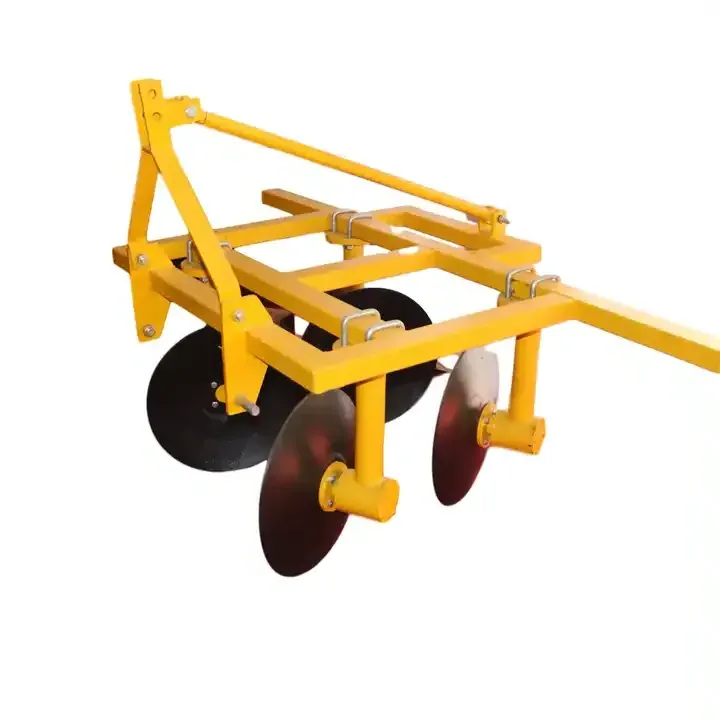 The working principle of the Agricultural ridging machinery 3Z-160 disc ridger is relatively straightforward. It uses the power from a tractor to rotate the discs, which then cut into the soil to create ridges. Installation consists of attaching the machine to the tractor using the 3-point mounted linkage. It is important to check the condition of the plow disc blades regularly and maintain them properly to ensure the machine's longevity. Always follow the manufacturer's instructions and safety guidelines when using this machine.
Promoting HZPT's Agricultural Disc Ridger Products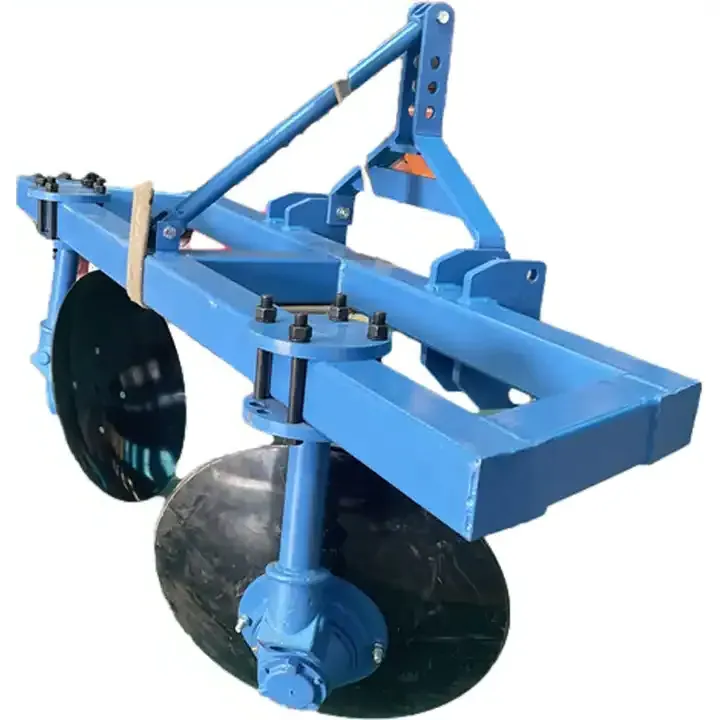 HZPT offers a range of high-quality agricultural disc ridger products, including the 3Z-160 disc ridger. These products are known for their high productivity and reliability. Contact HZPT today to learn more about these innovative machines and how they can benefit your agricultural operations. Don??t delay, enhance your farming practices with HZPT??s advanced machinery!
Why Choose HZPT's Agricultural Disc Ridgers Products?
Choosing HZPT's agricultural disc ridgers products means choosing quality, durability, and efficiency. HZPT is a trusted name in the agricultural industry, known for providing reliable and innovative machinery that meets the needs of modern farming operations. With HZPT, you get the best in farming machinery.
About HZPT Machinery Co., Ltd.
HZPT Machinery Co., Ltd. has been engaged in the research and development of agricultural machinery, such as rotary tillers, PTO shafts, disc harrows, disc ploughs, disc blades, sickle bar mower, rotary mower, flail mower, boom sprayers, fertilizer spreaders, furrow ploughs, potato planters, plough blades, agricultural cultivators, land levelers, potato harvester, agricultural trailers, corn seeder, wheat seeder, vegetable seeder, harvest machines, post hole digger, wheat seeders, corn seeders, agricultural subsoiler, and soil-loosening shovels.
With more than 100 employees, including 20 technical staff and five senior R&D personnel, HZPT Machinery Co., Ltd. has the resources and expertise to provide the best in agricultural machinery. Our products are sold all over the country and exported to many countries and regions in Europe, America, Africa, the Middle East, and Southeast Asia all year round.

Take a look at our Agricultural disc ridger in action: