Description
The Disc Ridger farm implement is a new, hot product for 2023. It is designed with two rows to provide high productivity in the agriculture industry. With a weight of just 8 KG, it's lightweight yet sturdy, and comes with a one-year warranty for peace of mind. This product undergoes thorough video outgoing-inspection and a machinery test report is provided to ensure its quality.
Introducing the Disc Ridger Farm Implement
The Disc Ridger is designed for use in various industries, primarily in agriculture. This innovative tool is used to loosen land, making it easier for farmers to prepare the soil for planting. It's a versatile implement that can be used in a variety of soil conditions. The product is brand new and comes with a one-year warranty on core components, including the bearing. As a hot product for 2023, it delivers high productivity, making it a valuable addition to any agricultural operation.
Working Principle and Maintenance
The Disc Ridger works by creating ridges in the soil, which aids in the planting process. It's easy to install and unload, making it a convenient tool for farmers. Maintenance is also straightforward ?C regular inspections and cleaning will ensure the Disc Ridger remains in optimal condition. Remember to always follow the manufacturer??s instructions for installation, unloading, and maintenance to extend the lifespan of the implement.
Promoting HZPT's Agricultural Disc Ridger Products
Experience the difference with HZPT's Disc Ridger products. These high-quality farming implements deliver exceptional performance, helping you achieve greater productivity in your farming operations. We're confident you'll be impressed by their robust design and efficient operation. Don??t hesitate to contact us for more information or to purchase one of our Disc Ridger products.
Why Choose HZPT's Agricultural Disc Ridgers?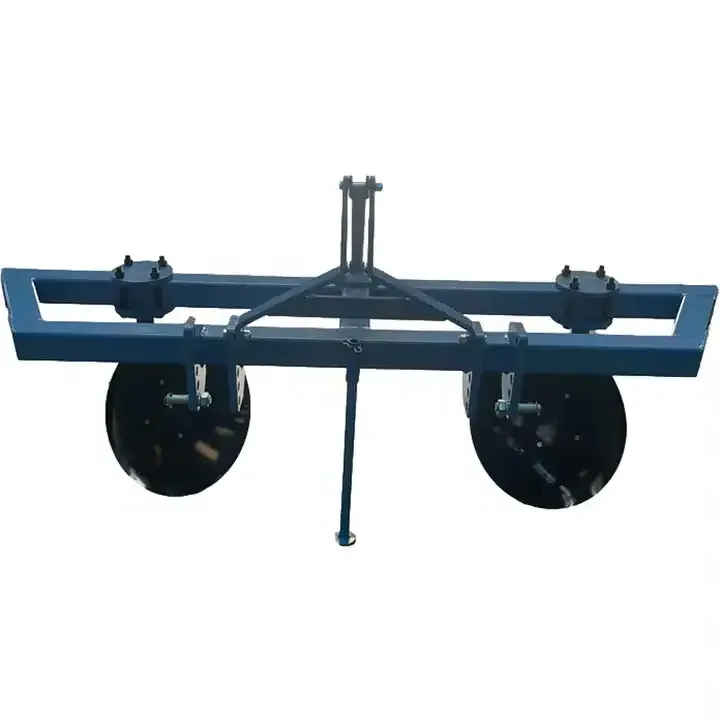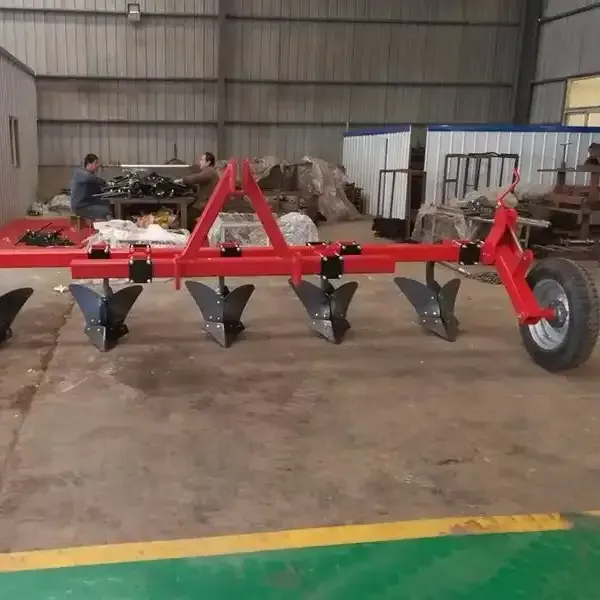 When it comes to agricultural tools, HZPT leads the way. Our Disc Ridgers are designed for durability and reliability, ensuring they withstand the demands of heavy agricultural use. Our commitment to quality is demonstrated by our one-year warranty on core components. But our commitment doesn??t stop at the product ?C we also strive to provide exceptional customer service, ensuring you have a positive experience from purchase to use.
About HZPT Machinery Co., Ltd
Established in 2006, HZPT Machinery Co., Ltd has been at the forefront of agricultural machinery research and development. Our product line includes rotary tillers, PTO shafts, disc harrows, disc ploughs, disc blades, sickle bar mower, rotary mower, flail mower, boom sprayers, fertilizer spreaders, furrow ploughs, potato planters, plough blades, agricultural cultivators, land levelers, potato harvester, agricultural trailers, corn seeder, wheat seeder, vegetable seeder, harvest machines, post hole digger, wheat seeders, corn seeders, agricultural subsoiler, and soil-loosening shovels.
With a team of over 100 employees, including 20 technical staff and five senior R&D personnel, we are committed to delivering high-quality farming machinery that meets the diverse needs of our customers. Our products are recognized for their reliability and excellent performance, making them a preferred choice for farmers all over the world.

Watch the Disc Ridger in Action
To see the Disc Ridger in action, watch our informative video below. It provides a detailed demonstration of the implement's operation, giving you a clear understanding of its features and benefits.