Description
Introducing the Agricultural Tractor PTO Drive Fertilizer Spreader, an innovative product designed to meet the needs of contemporary farming. This high-quality equipment is perfect for use on farms, with a core component warranty of one year. The spreader is designed to be efficient, durable, and user-friendly, suitable for spreading organic fertilizer and animal waste. The spreader is also customizable according to customer requirements.
Key Features and Applications of the Fertilizer Spreader
The Agricultural Tractor PTO Drive Fertilizer Spreader stands out in its class thanks to its superior features. It boasts a high productivity rate, with a production capacity of 1.0ha/h and a power range of 100-150hp. This makes it an excellent choice for large-scale farming operations. The spreader is designed to be trailed by a tractor and has a spread width of 8-10m, enabling it to cover large areas quickly and efficiently.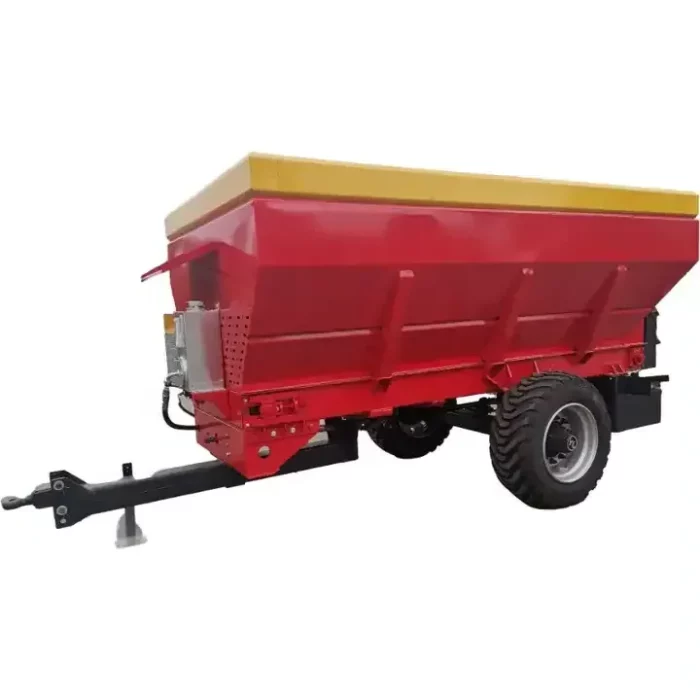 Moreover, this spreader is designed with the user in mind. It has a robust bearing and gear system, and its dimensions (5500*2300*2400mm) and weight (2250 KG) make it easy to maneuver around the farm. The spreader also features a high-quality design, ensuring durability and long-term performance.
The spreader is suitable for spreading different types of material, including organic fertilizer and animal waste. This versatility makes it a valuable addition to any farming operation.
Working Principle and Maintenance
The spreader operates by utilizing the power of the tractor to which it is connected. Material to be spread is loaded into the spreader's 10m3 container, then dispersed evenly over the field through the tail propeller. The propeller and scattering machine are connected to the front of the equipment by a universal connector, ensuring smooth operation.
Installation and unloading are straightforward processes, thanks to the equipment's user-friendly design. Regular maintenance, including checking and replacing the core components as necessary, is crucial to ensuring the spreader's long-term performance and durability.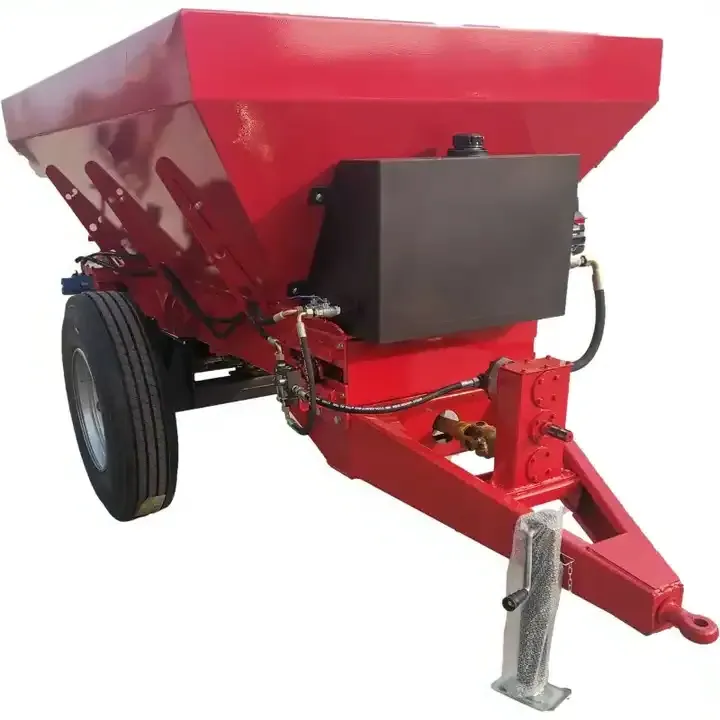 Why Choose AGKNX's Agricultural Fertilizer Spreader
AGKNX's Agricultural Fertilizer Spreader stands out for its high-quality construction, innovative design, and impressive performance. With its high productivity, versatility, and user-friendly design, it's an investment that will pay off in the long run. Plus, AGKNX offers a one-year warranty, providing customers with peace of mind. Don't hesitate, contact us today to learn more about this exceptional product and how it can benefit your farming operation.
About AGKNX Machinery Co., Ltd.
AGKNX Machinery Co., Ltd. has been a leading player in the agricultural machinery industry for over 20 years. Our extensive product range includes rotary tillers, PTO shafts, disc harrows, disc ploughs, disc blades, disc ridgers, rotary tillers, furrow ploughs, box scraper, sickle bar mowers, rotary mower, flail mower, boom sprayers, fertilizer spreaders, potato planters, plough blades, agricultural cultivators, potato harvester, agricultural trailers, corn seeder, wheat seeder, vegetable seeder, harvest machines, post hole digger, wheat seeders, corn seeders, agricultural subsoiler, and soil-loosening shovels. We are committed to providing our customers with high-quality, reliable, and innovative farming machinery that meets their needs.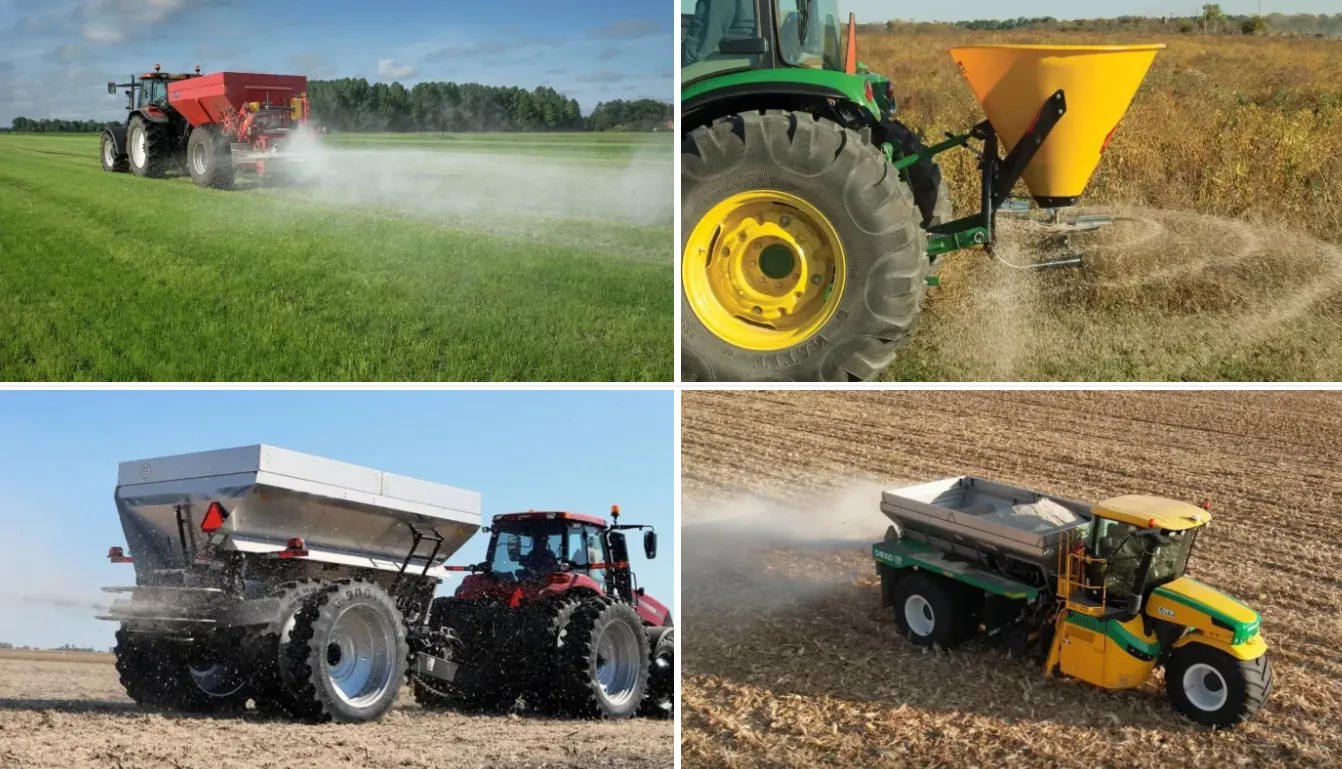 Watch the Product Video