Description
Discover the best sale tractor ridger bedder, a high-quality, diesel-powered farm cultivator. This new product offers a one-year warranty and is designed for ridging soil. It's a lightweight model, weighing just 160KG, and comes in a standard size. This cultivator is ideal for farms and comes with a variety of support services, including video technical support, online support, and overseas service center availability. It's ISO9001 certified and delivers matched power between 45-60hp. The ridging height is adjustable between 200-3000mm while the ridging spacing is between 700-900mm. This tractor ridger bedder also features a 3-point mounted linkage.
Unpacking the Features of the Tractor Ridger Bedder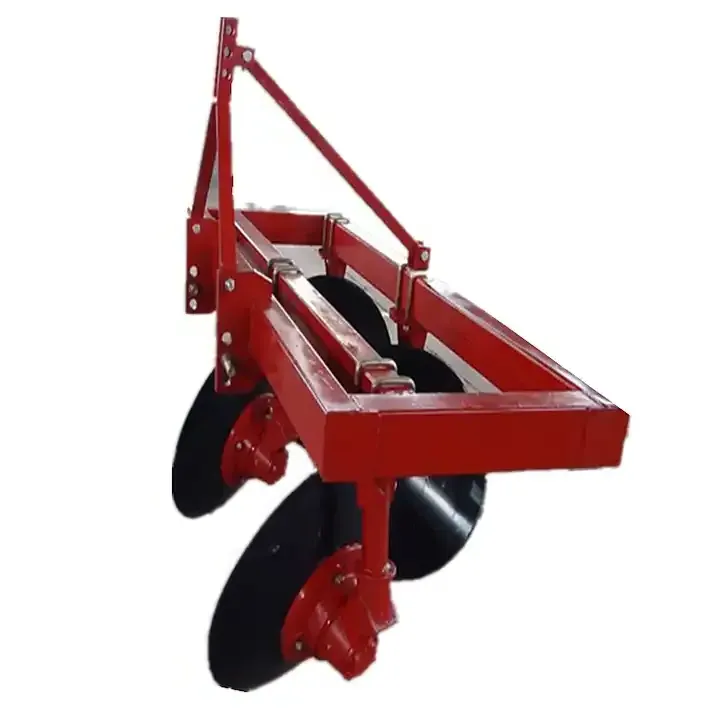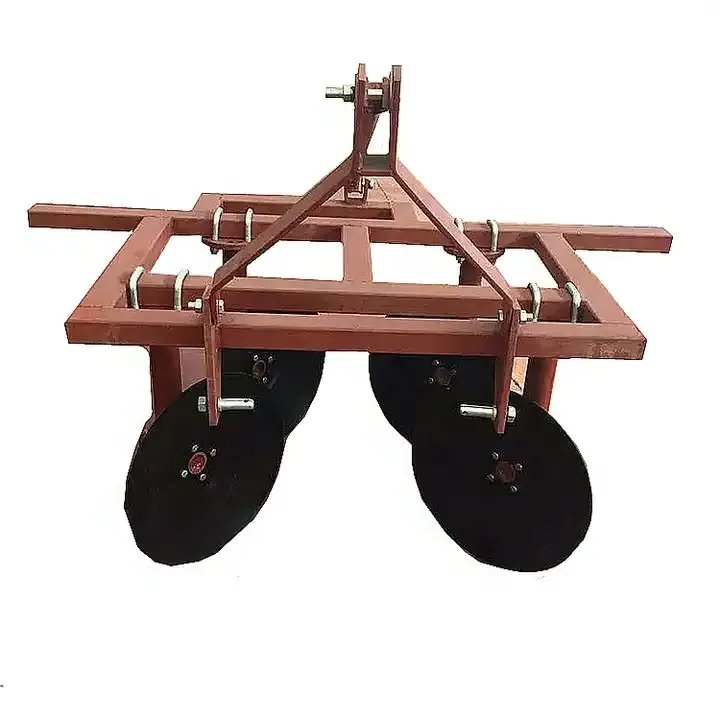 This tractor ridger bedder is primarily used for ridging in fields of potatoes, beans, and vegetables after tillage. The product comes with several advantages. The ridging spacing, ridging height, ridging rows, and angle can be conveniently adjusted. It is compatible with a wide range of tractors and has a robust ability to adapt to various farming conditions. Its small size, precision manufacturing, and easy removal make it a practical and efficient farming tool. Moreover, it is capable of breaking stubble and ridging in one step, saving time and effort.
Understanding the Working Principle & Maintenance of the Tractor Ridger Bedder
The tractor ridger bedder operates by being attached to a tractor. Once it's activated, it digs and lifts the soil, creating ridges. The ridger bedder is easy to install and uninstall, facilitating seamless transitions between different farming tasks. Regular maintenance, including cleaning after use, checking for worn or damaged parts, and timely replacements, will ensure the product's longevity and optimal performance.
Why Choose HZPT's Agricultural Disc Ridgers?
Choosing HZPT's agricultural disc ridgers means choosing quality, durability, and exceptional farming performance. HZPT's disc ridgers are meticulously engineered to provide superior farming solutions. They are designed to withstand the most challenging conditions and offer consistent, reliable performance. We invite you to explore the advanced features and benefits of HZPT's agricultural disc ridgers, and we are confident that you will find them to be the perfect addition to your farming operations.
Why Choose HZPT's Agricultural Disc Ridgers Products?
HZPT Machinery Co., Ltd. has been engaged in the research and development of agricultural machinery for many years. Our product range includes rotary tillers, PTO shafts, disc harrows, disc ploughs, disc blades, sickle bar mower, rotary mower, flail mower, boom sprayers, fertilizer spreaders, furrow ploughs, potato planters, plough blades, agricultural cultivators, land levelers, potato harvester, agricultural trailers, corn seeder, wheat seeder, vegetable seeder, harvest machines, post hole digger, wheat seeders, corn seeders, agricultural subsoiler, and soil-loosening shovels.
We have more than 100 employees, including 20 technical staff and five senior R&D personnel. Our production technology is advanced, and we use CAD computer-aided design system. Our products are sold all over the country and are exported to many countries and regions in Europe, America, Africa, the Middle East, and Southeast Asia all year round.

Explore the Functionality of the Tractor Ridger Bedder
To get a comprehensive understanding of the tractor ridger bedder's functionality and operation, you can refer to this video:
Explore HZPT's range of agricultural machinery today and elevate your farming operations to new levels of efficiency and productivity.