Description
Introducing the 3Z-160 farm disc ridger, a high productivity machine designed for compact tractors. Driven by diesel power, this new cultivator has been designed specifically for farming industries. Its core components include a plow disc blade and it's perfect for ridging soil. It weighs 160 KG and comes in a standard size. What's more, it has a one-year warranty. The ridger is linked to the tractor via a 3-point mount. It's suitable for tractors with a matched power of 45-50hp. The ridging height can be adjusted between 200-300mm and the ridging spacing between 700-900mm. Additionally, it comes with online support as part of its after-sales service. The machine has 4 discs, each with a diameter of 18" (460mm).
Features and Applications of the 3Z-160 Farm Disc Ridger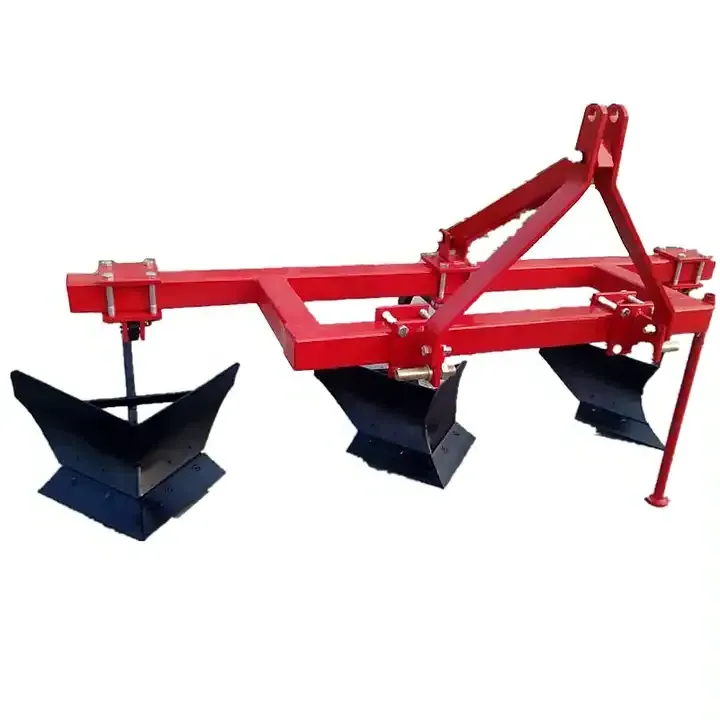 This compact tractor rear-linked 3Z-160 farm disc ridger is a state-of-the-art machine designed to maximize productivity on the farm. The primary task of this machine is to ridge the soil, preparing it for planting. The machine is equipped with a plow disc blade, the core component responsible for the creation of ridges. A key feature of this machine is its high productivity, which can substantially reduce the time and effort required for soil preparation. The machine is suitable for all types of farms and can handle different soil conditions. With a weight of 160 KG, it is designed to be robust and durable while also remaining manageable and maneuverable for a compact tractor. The machine comes with a standard dimension, making it compatible with various tractor models.
Working Principle and Maintenance of the 3Z-160 Farm Disc Ridger
The 3Z-160 farm disc ridger operates by being linked to a tractor's rear through a 3-point mount. When the tractor moves, so does the ridger. The discs cut through the soil creating ridges. The ridger can be adjusted to achieve a height of 200-300mm and a spacing of 700-900mm. Maintenance of the 3Z-160 farm disc ridger is straightforward. Regularly check the plow disc blade for any signs of wear or damage. Keep the machine clean, especially the discs. Lubricate moving parts as necessary and tighten loose bolts and screws. Always follow the provided machinery test report and the video outgoing-inspection for a detailed maintenance guide.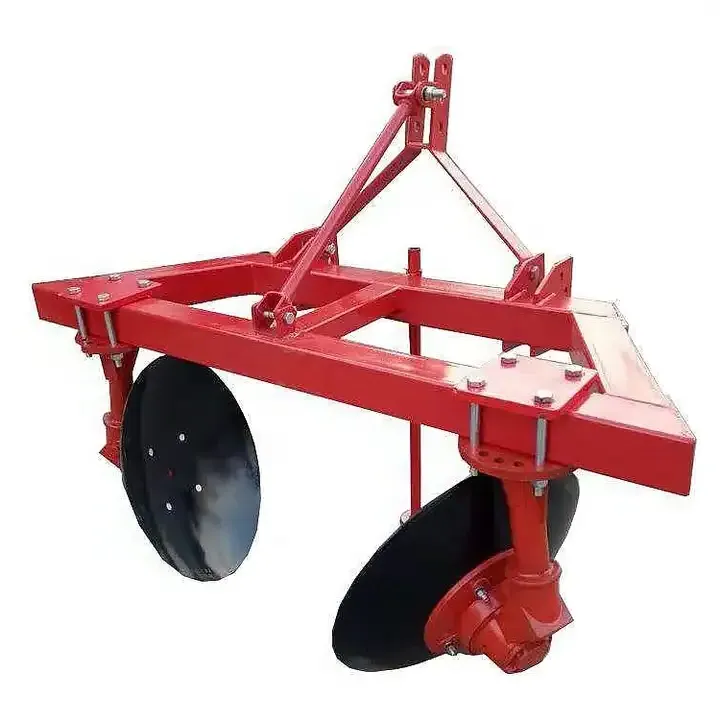 Why Choose the HZPT's Agricultural Disc Ridger
The 3Z-160 farm disc ridger is a product of HZPT, a recognized leader in the production of high-quality agricultural machinery. The machine offers high productivity, making it a valuable asset for any farm. It comes with a one-year warranty, ensuring that your investment is protected. HZPT also offers excellent after-sales service, including online support. For a machine that delivers on performance, durability, and efficiency, choose the HZPT's agricultural disc ridger.
About HZPT Machinery Co., Ltd.
HZPT Machinery Co., Ltd. has devoted itself to the research and development of top-notch agricultural machinery such as rotary tillers, PTO shafts, disc harrows, disc ploughs, disc blades, sickle bar mower, rotary mower, flail mower, boom sprayers, fertilizer spreaders, furrow ploughs, potato planters, plough blades, agricultural cultivators, land levelers, potato harvester, agricultural trailers, corn seeder, wheat seeder, vegetable seeder, harvest machines, post hole digger, wheat seeders, corn seeders, agricultural subsoiler, and soil-loosening shovels.
Why Choose HZPT Machinery
With over 100 employees, including 20 technical staff and five senior R&D personnel, HZPT has the resources and expertise to deliver high-quality, reliable products. Our products are known for their performance, efficiency, and durability. They are sold countrywide and exported to many countries and regions in Europe, America, Africa, the Middle East, and Southeast Asia all year round.

Explore the 3Z-160 Farm Disc Ridger in Action
Get a closer look at the 3Z-160 Farm Disc Ridger and see it in action. Watch the video below: