Description
Introducing the Cosmo type stainless steel disc fertilizer spreader, a new addition to our range of high-quality agricultural machinery. With a polyurethane tank and a production capacity of 15W, this fertilizer spreader is designed to deliver exceptional performance and reliability. The model CDR-600 comes with a power capacity of 15W and features dimensions of 1200*1200*900. With a weight of 118kg, this fertilizer spreader is engineered to ensure optimum spread of your fertilizer, promoting efficient and effective farming.
Exceptional Features and Applications of the Cosmo Type Stainless Steel Disc Fertilizer Spreader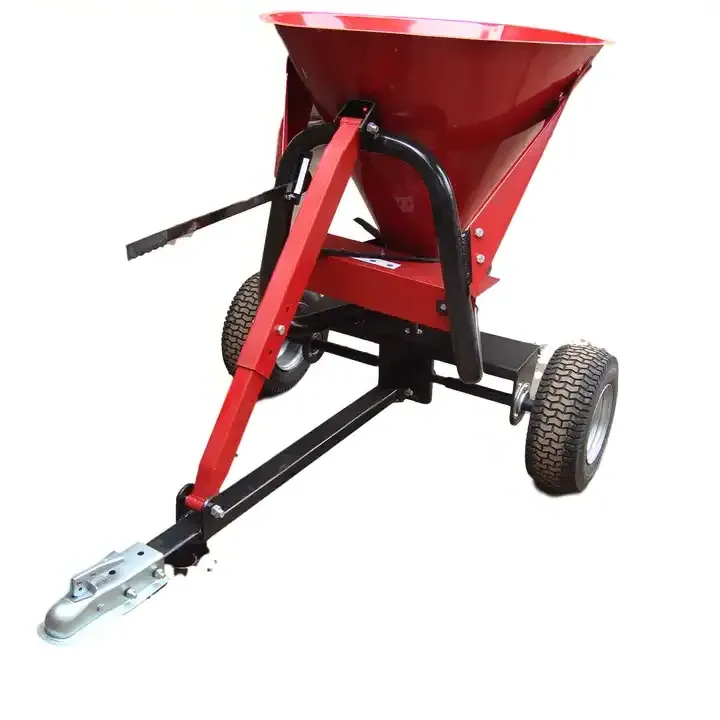 The Cosmo type stainless steel disc fertilizer spreader is not just a machine; it's a solution to a wide range of agricultural needs. Its key features include a reasonable structure that ensures durability, a high spreading rate for efficiency, and tractor-driven PTO for ease of operation. The manufacturing process incorporates carbon dioxide jig welding, promising sturdy construction and longevity. This spreader is primarily used to apply base fertilizer before tillage, sow seeds after tillage, and spread seeds and manure in grassland and ranch. Its compact structure and high productivity make it a must-have for every modern farmer.
Working Principle, Installation and Maintenance Precautions
The Cosmo type stainless steel disc fertilizer spreader operates by distributing fertilizer evenly across the field using an adjustable spreader disc. Installation involves attaching the spreader to a tractor using a PTO shaft, which powers the spreader. Unloading is as simple as detaching the PTO shaft from the tractor. Regular maintenance, such as cleaning after use and periodic checks for any blockages or wear and tear, ensures the spreader's longevity and optimum performance.
Why Choose AGKNX's Agricultural Fertilizer Spreader Products?
At AGKNX, we understand the diverse needs of farmers and the agricultural industry. That's why we design our products with utmost precision and care. Our fertilizer spreaders are reliable, durable, and designed to enhance productivity. We encourage you to explore our range of products and contact us for exceptional service and top-quality agricultural machinery.
About AGKNX Machinery Co., Ltd.
With a focus on research and development of agricultural machinery, AGKNX Machinery Co., Ltd. has built a reputation for excellence over the years. Our product range includes rotary tillers, PTO shafts, disc harrows, disc ploughs, disc blades, disc ridgers, and much more. Our team of over 100 dedicated employees, including 20 technical staff and five senior R&D personnel, ensure we stay at the forefront of technology and innovation. With advanced production lines and the use of CAD computer-aided design systems, we offer a wide range of high-quality, reliable products that cater to the diverse needs of the agricultural industry.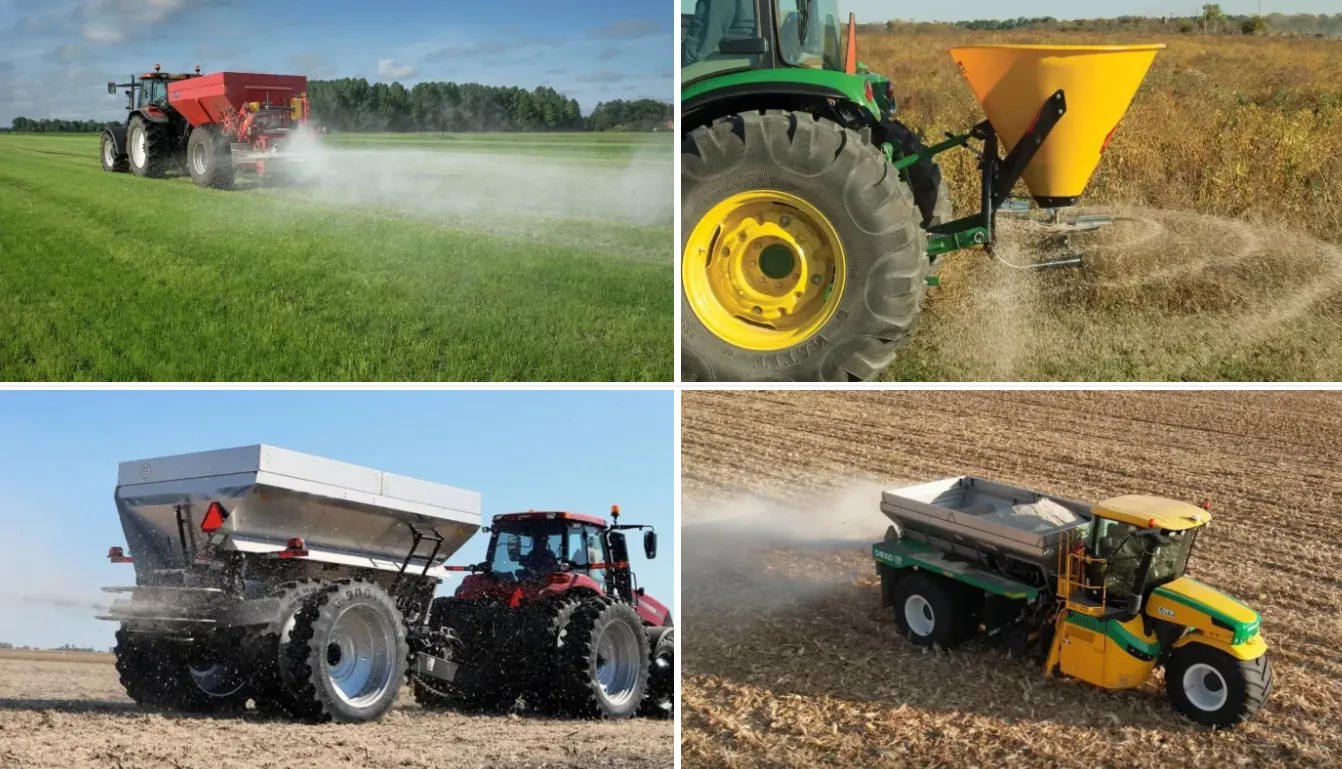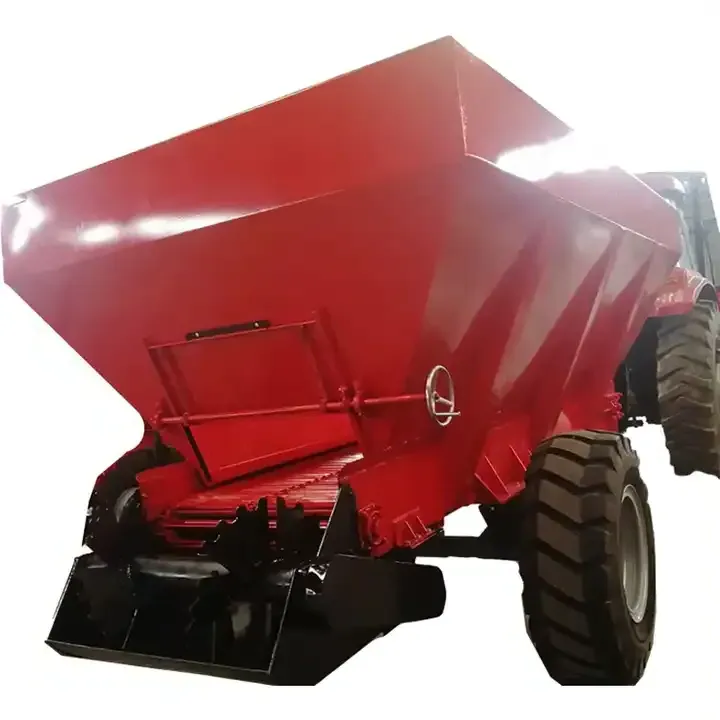 Learn More About Our Products
Discover more about our Cosmo type stainless steel disc fertilizer spreader and other products by watching this informative video: