Description
Our innovative Farm Tillage Machine Potato Digger is an impeccable solution for efficient, high productivity potato harvesting. This brand new machine is powered by a tractor of 25 – 35 HP, making it a perfect fit for farming operations. The machine is designed to harvest one row of potatoes with a row distance of 550 – 600 mm and a working width of 600 mm, making it a mini harvester that is both practical and powerful.
An Overview of the Farm Tillage Machine Potato Digger
Our Farm Tillage Machine Potato Digger, model 4U-600, is a potato harvester designed for high productivity. It weighs 195 KG and comes with a one-year warranty. It is ISO9001 certified, a testament to its quality and reliability. This potato harvester has a unique design with a dimension of 1950*795*1314mm, making it an efficient and compact harvesting solution. Its customisable colour option adds a personal touch to your farming equipment. Furthermore, the machine has a working depth of 25cm, ideal for harvesting potatoes.
How the Potato Digger Works
The potato harvester operates by being attached to a tractor. As the tractor moves forward, the harvester digs into the soil, uprooting the potatoes in its path with minimal damage to the crop. The harvested potatoes are then collected, ready for packaging and distribution. Installation is straightforward with a three-point mounted linkage to the tractor. Unloading the harvested potatoes is as simple as detaching the harvester and emptying the collection area. Regular maintenance, including checking the gearbox (the core component) and cleaning after each use, ensures the harvester's longevity.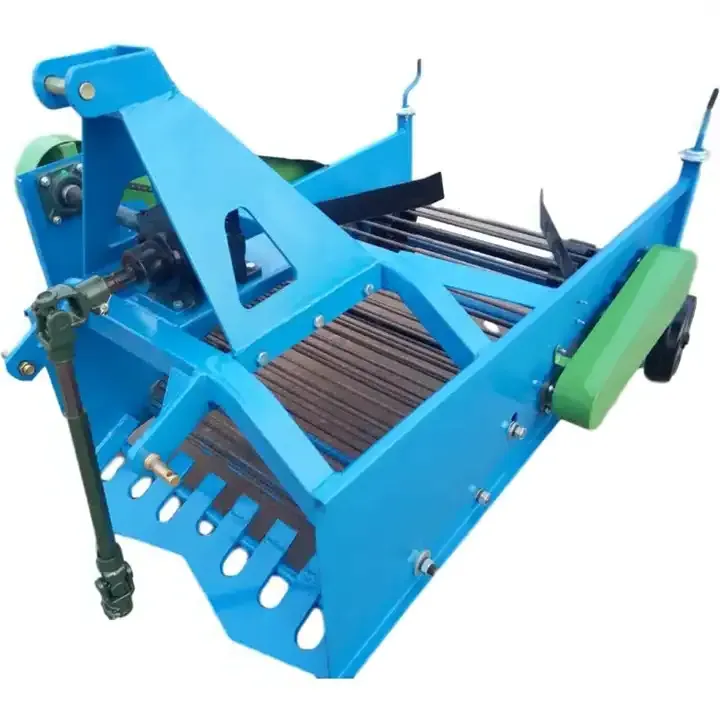 Discover AGKNX's Agricultural Potato Harvester Products
At AGKNX, we have a range of agricultural potato harvester products designed for your farming needs. Our potato diggers offer high productivity, ensuring your farm operations are efficient and profitable. We invite you to explore our range, learn more about our products, and reach out to us for any queries or purchases.
Why Choose AGKNX's Agricultural Potato Harvester Products?
Choosing AGKNX's Agricultural Potato Harvester Products means choosing high-quality, reliable, and efficient farming solutions. All our products, including the Farm Tillage Machine Potato Digger, are ISO9001 certified, offering you peace of mind about your investment.
About AGKNX Machinery Co., Ltd.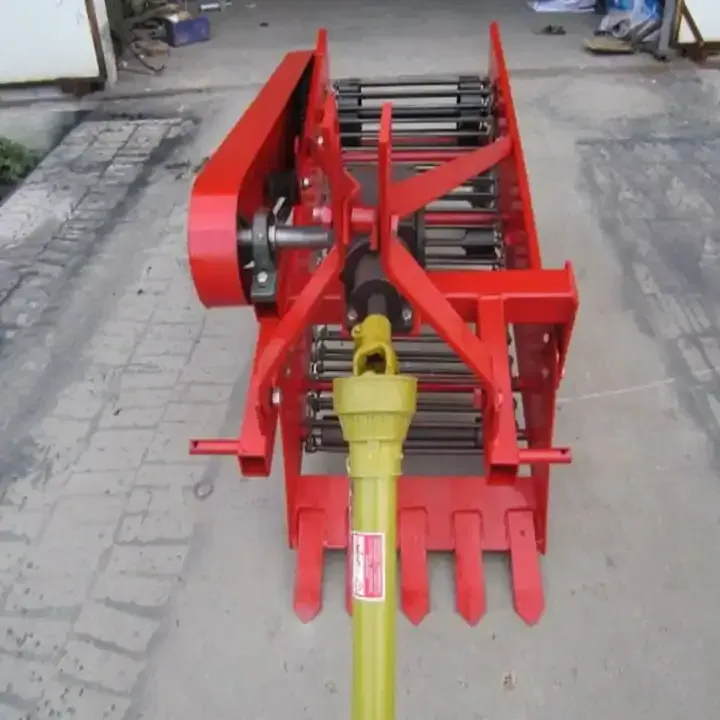 With a legacy of more than ten years, AGKNX Machinery Co., Ltd. is a pioneer in the research and development of agricultural machinery. Our wide range of products includes rotary tillers, PTO shafts, furrow ploughs, box scrapers, boom sprayers, fertilizer spreaders, and more. Our team of over 100 employees, including 20 technical staff and five senior R&D personnel, is dedicated to delivering top-quality products to our clients worldwide.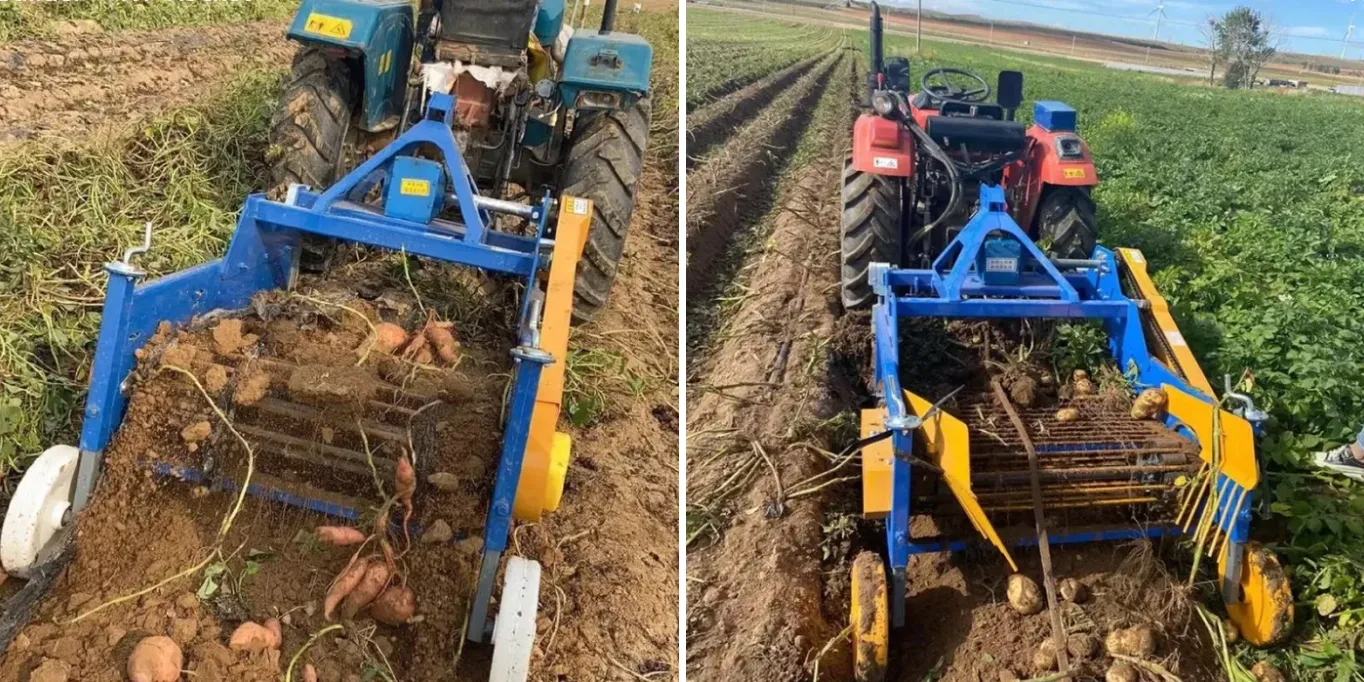 Learn More About Our Potato Digger
You can learn more about our Farm Tillage Machine Potato Digger by watching our product demonstration video.