Description
Introducing the new and advanced Harvest Machine for Potato from AGKNX. This highly efficient and robust machine is designed specifically for potato harvesting with a tractor power of 25 – 35 HP. It is a mini harvester that adapts to a tractor drive type and is ideal for usage in manufacturing plants and farms. Let??s delve deeper into the features, applications, and advantages of this outstanding potato harvester.
Key Features and Applications of the Harvest Machine for Potato
The AGKNX Harvest Machine for Potato is designed for high productivity and optimum performance. It operates on a tractor power of 25 – 35 HP, making it perfectly suitable for a wide range of agricultural applications. The machine has a working width of 600 mm and can accommodate one row of potatoes at a time. Its row distance is adjustable from 550 – 600 mm, providing flexibility to the farmers.
The harvester is equipped with an ISO9001 certified gearbox as its core component, ensuring smooth and reliable operation. With a compact dimension of 1950*795*1314mm and a weight of 195 KG, it is easily maneuverable and can be conveniently used in different field conditions. The machine is available in a customised colour and comes with a 1-year warranty for added assurance. The AGKNX Harvest Machine for Potato is indeed a perfect solution for high productivity and efficient potato harvesting.
Operating the Harvest Machine for Potato
Operating the AGKNX Harvest Machine for Potato is simple and straightforward. Once the machine is correctly attached to the tractor, it can be set to operate at a working depth of 25cm. The harvester is then driven over the potato rows, and the lifting device gently lifts the potatoes from the ground. The excess soil and debris are filtered out, leaving only the harvested potatoes. After harvesting, the machine can be easily detached from the tractor for cleaning and maintenance.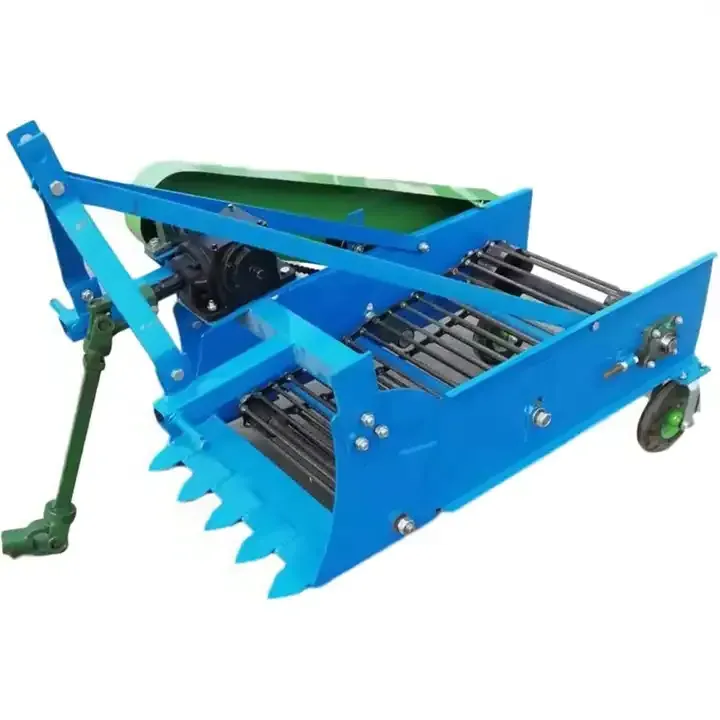 Elevate Your Farming with AGKNX's Potato Harvester
Experience unparalleled productivity and efficiency with AGKNX's Harvest Machine for Potato. It's an investment that guarantees high returns through increased crop yield and reduced labour costs. Don't wait – make the smart choice today. Contact us now to learn more about this revolutionary machine and how it can transform your farming operations.
Why Choose AGKNX's Agricultural Potato Harvester?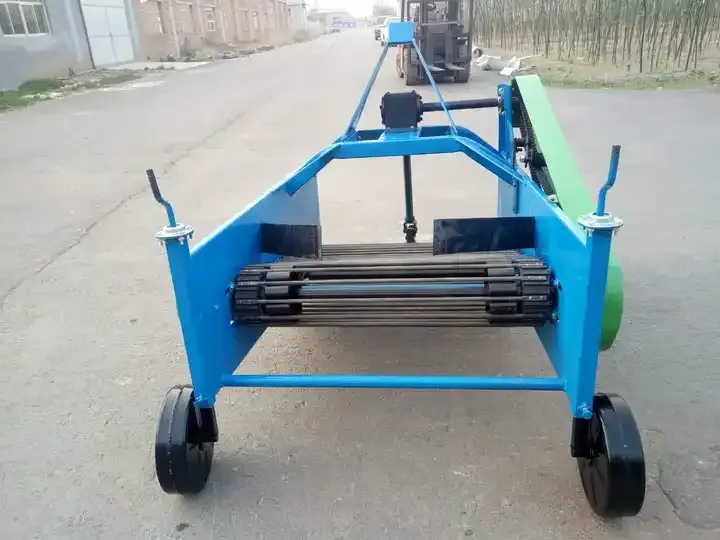 When it comes to agricultural machinery, AGKNX's reputation for quality, reliability, and innovation is unrivalled. Our Harvest Machine for Potato not only delivers exceptional performance but also stands out for its durability and ease of use. With AGKNX, you can expect comprehensive support and outstanding customer service, making us the preferred choice for farming professionals worldwide.
About AGKNX Machinery Co., Ltd.
With over a decade of experience in the agricultural machinery industry, AGKNX Machinery Co., Ltd. has established itself as a leading manufacturer and supplier of high-quality farming, planting, and harvesting machinery. Our extensive product range includes rotary tillers, PTO shafts, furrow ploughs, box scraper, boom sprayers, potato planters, sickle bar mowers, flail mower, and many more.
We take pride in our strong production technology and advanced equipment, which enable us to deliver products that meet the highest standards of performance and durability. Our products are not only popular in China but are also exported to various countries in Europe, America, Africa, the Middle East, and Southeast Asia.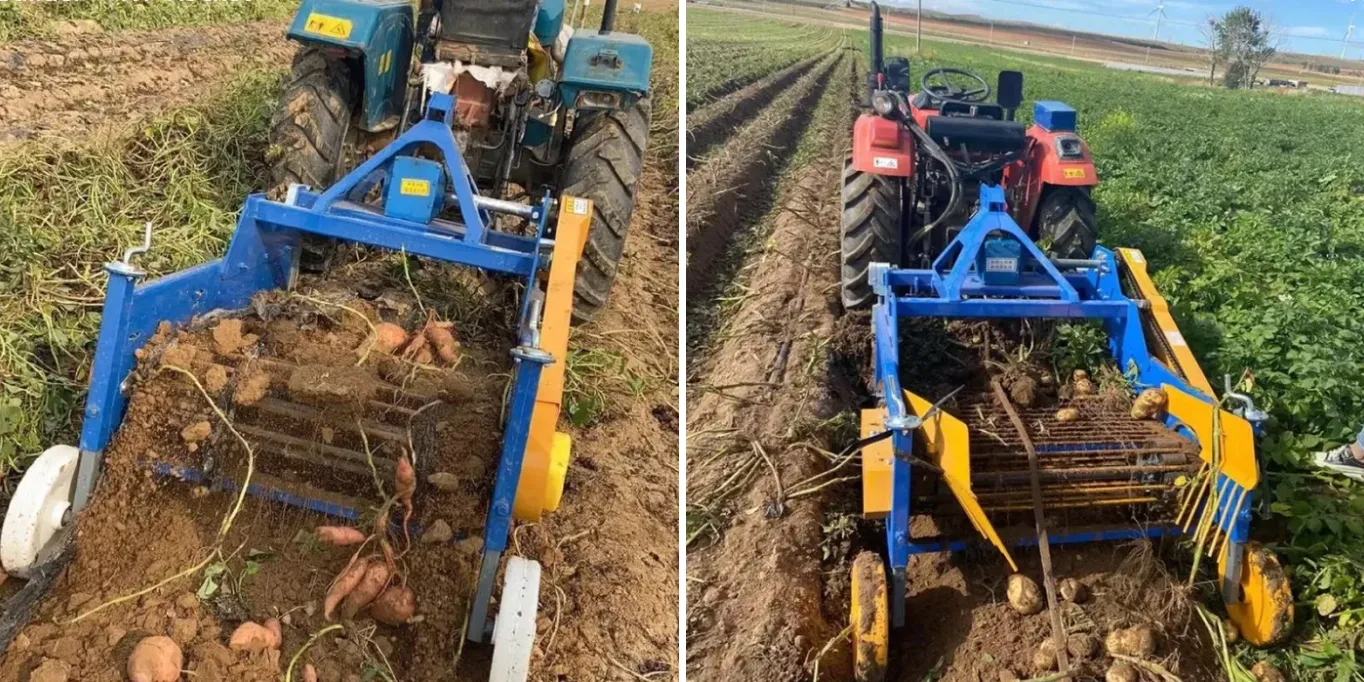 See the Harvest Machine for Potato in Action
Get a closer look at the AGKNX Harvest Machine for Potato and see it in action. Watch our introduction video below: