Description
Experience the excellence of high performance with the 3QL potato beans vegetables Ridger Plough. This diesel-powered farm cultivator is your ultimate solution for efficient soil ridging. Brand new with a 1-year warranty, it weighs 160KG and comes in a standard size. This equipment is perfect for use on farms and comes with video technical support, online support, and overseas service center availability. It holds an ISO9001 certification and showcases a matched power of 45-60hp. The ridging height ranges from 200-3000mm, and the ridging spacing is 700-900mm. As a 3-point mounted equipment, it is packed in a sturdy iron case for secure shipping from Qingdao, China.
Features and Applications of the 3QL Ridger Plough
The 3QL Ridger Plough is a high-performing farm cultivator designed to ridge soil in fields of potato, beans, and other vegetables after tillage. This versatile and adaptable equipment offers convenient adjustment in ridging spacing, ridging height, ridging rows, and angle. It matches a wide range of tractors and is exceptionally easy to handle. Its small size and precision manufacturing make it a must-have for all farms. It is designed to break stubble and ridge in one go, rendering it an efficient farming solution.
Working Principle and Maintenance
The 3QL Ridger Plough operates by being mounted on a tractor, which powers the ridger to create ridges in the soil. Its installation and unloading processes are straightforward, and it comes with a comprehensive guide to assist users. Regular maintenance, including cleaning after use and proper storage, is crucial to prolong the equipment's service life. It's also essential to regularly check and replace any worn-out parts to ensure optimal performance.
HZPT's Agricultural Disc Ridger Products
Take your farming efficiency to new heights with HZPT's agricultural disc ridger products. These top-notch products deliver superior performance, ease of use, and durability. Don't miss out on this opportunity to boost your productivity and profit. Remember, your farm deserves the best. Contact us today to make a purchase!
Why Choose HZPT's Agricultural Disc Ridgers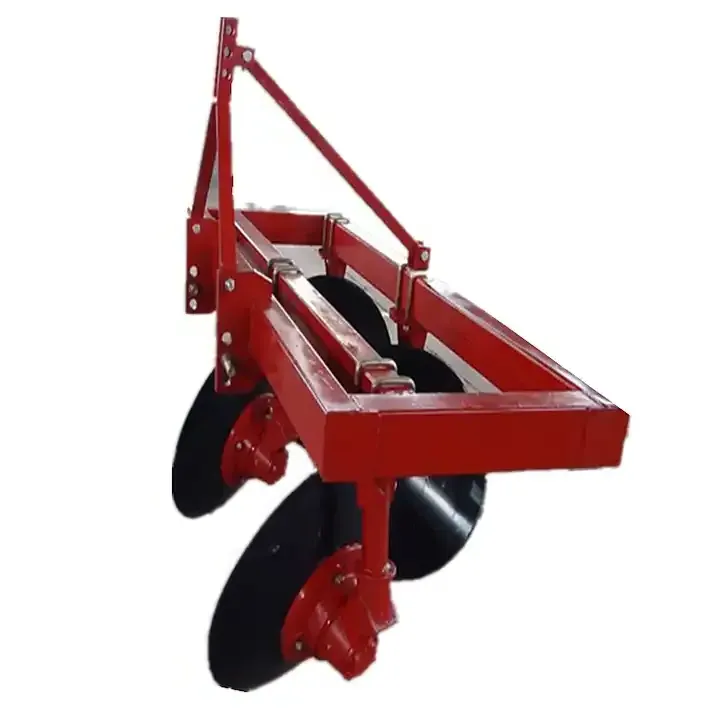 Choosing HZPT's Agricultural Disc Ridgers guarantees you high-quality, durable, and efficient equipment. Our products are designed with cutting-edge technology and precision engineering. Experience the significant difference in your farming operations with HZPT's Agricultural Disc Ridgers.
About HZPT Machinery Co., Ltd.
HZPT Machinery Co., Ltd. has been a leader in the research and development of agricultural machinery. Our diverse product range includes rotary tillers, PTO shafts, disc harrows, disc ploughs, disc blades, sickle bar mowers, rotary mowers, flail mowers, boom sprayers, fertilizer spreaders, furrow ploughs, potato planters, plough blades, agricultural cultivators, land levelers, potato harvesters, agricultural trailers, corn seeders, wheat seeders, vegetable seeders, harvest machines, post hole diggers, wheat seeders, corn seeders, agricultural subsoilers, and soil-loosening shovels.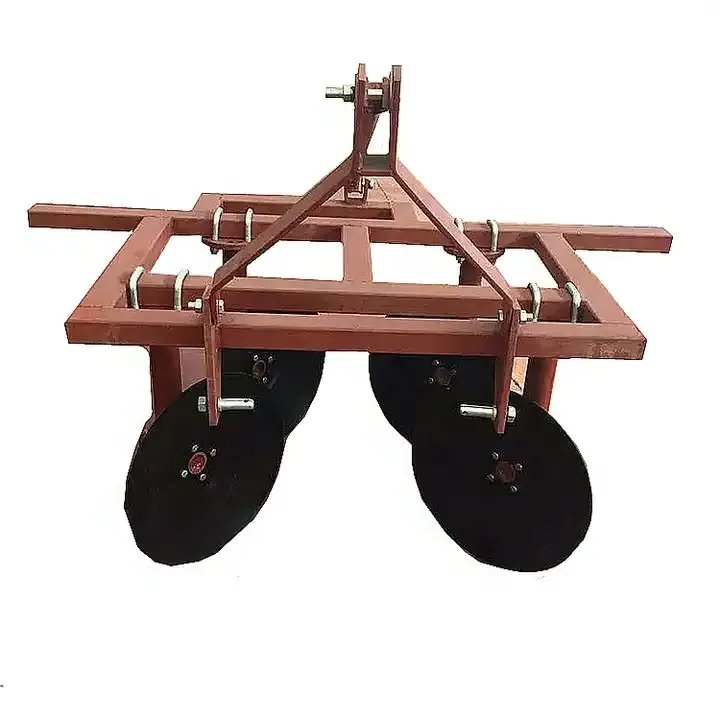 Boasting more than 100 employees, of which 20 are technical staff and five are senior R&D personnel, we pride ourselves on our strong production technology and advanced equipment. Our commitment to delivering excellent products has ensured our products are sold all over the country and exported to many countries and regions in Europe, America, Africa, the Middle East, and Southeast Asia all year round.

Explore More with Our Product Video
For a closer look at the 3QL Ridger Plough, check out our product video. You'll get a comprehensive overview of its features, benefits, and why it's the best choice for your farming needs.