Description
The highly efficient fertilizer spreader for atv offered by AGKNX is a hot-selling product. This 3 point hitch agricultural spreader is perfectly suited for farm industries and boasts of an impressive set of features. It is a brand-new product for 2020, with a sturdy gearbox as its core component. The agricultural spreader weighs 130 KG and has dimensions of 1413*1100*1214mm. It showcases high productivity and quality, making it an ideal choice for fertilizer spreading applications.
Exploring the Features and Applications of the ATV Fertilizer Spreader
This fertilizer spreader is designed to be compatible with ATVs, making it a versatile tool for agricultural operations. It has been designed based on US technologies and is primarily used for broadcasting basic fertilizer before plowing, seeding after plowing, and broadcasting seeds and fertilizer in pastures.
The machine is compact in structure, allowing for easy maneuverability and storage. It offers wide application range and high operational efficiency, making it a valuable tool for modern farms. One of the key selling points of this product is its high productivity, which is attributed to its production capacity of 0.79ha/h.
Working Principle, Installation, and Maintenance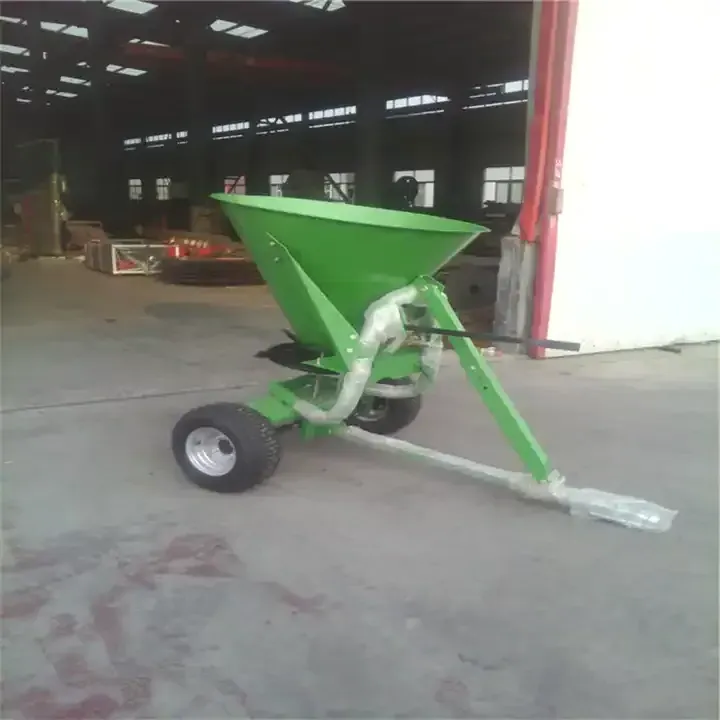 The ATV fertilizer spreader works by broadcasting the fertilizer evenly across the field. It is designed to be attached to an ATV, thus ensuring efficient and quick spreading. The installation process involves attaching the spreader to the ATV using the provided hitch. Once installed, it??s easy to load the spreader with the desired amount of fertilizer.
As for maintenance, it??s recommended to clean the spreader after each use to prevent any fertilizer residues from hardening. Regular checking and replacement of the core components, such as the gearbox, is also essential to maintain optimal performance.
Promoting AGKNX's Agricultural Fertilizer Spreader Products
AGKNX offers a range of high-quality agricultural fertilizer spreader products designed to enhance productivity and efficiency in farms. These products are backed by a 2-year warranty and after-sales service provided by engineers available to service machinery overseas.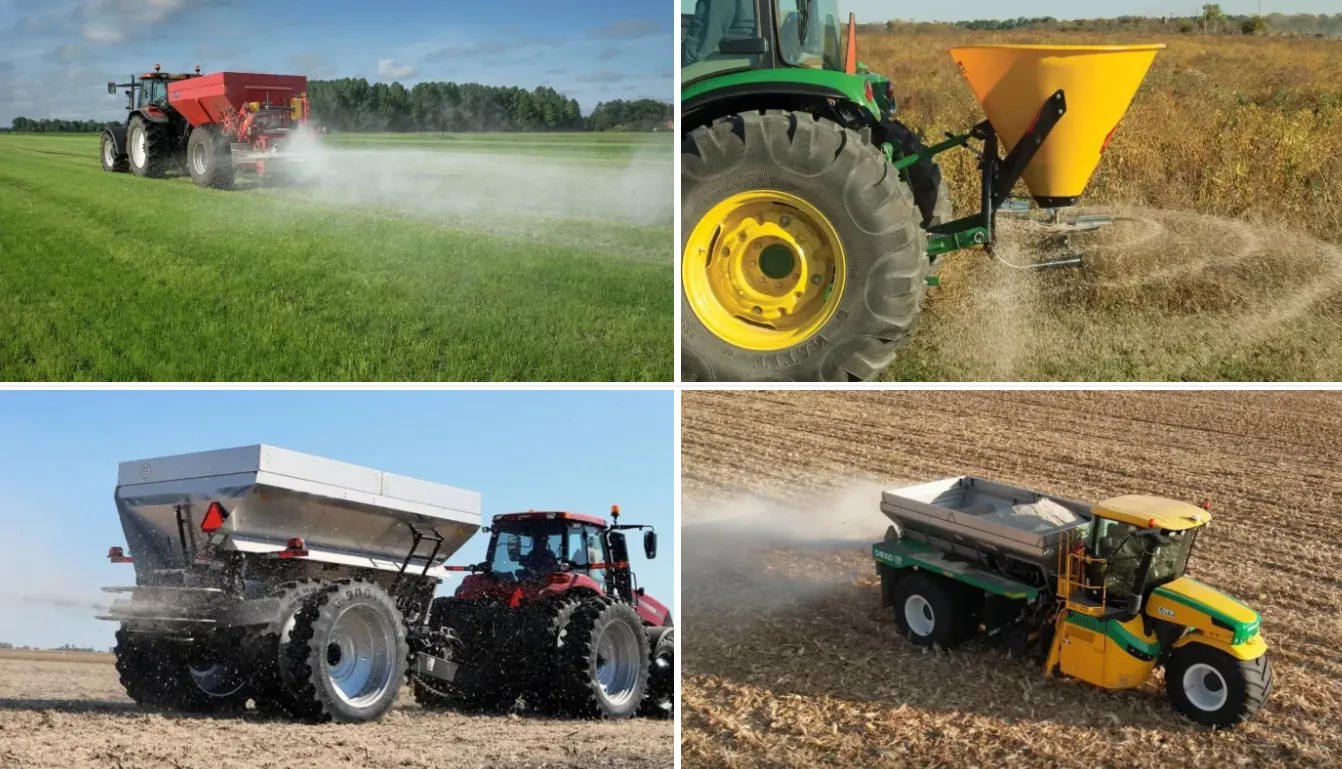 Why Choose AGKNX's Agricultural Fertilizer Spreader Products?
Choosing AGKNX's agricultural fertilizer spreader products ensures you're investing in top-quality, highly efficient farm machinery. Our products are ISO9001 certified, assuring you of their high quality and reliability. We also provide comprehensive after-sales service, minimizing downtime and ensuring your operations run smoothly.
About AGKNX Machinery Co., Ltd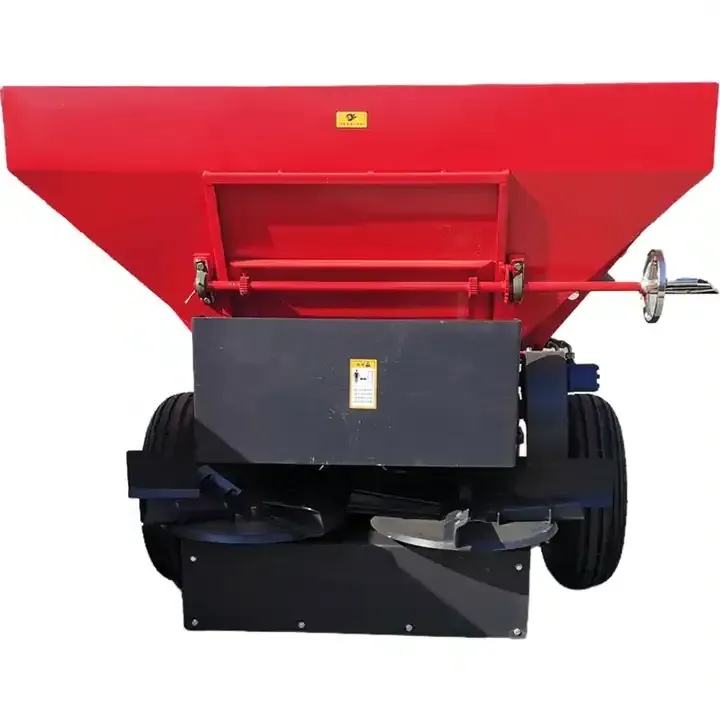 AGKNX Machinery Co., Ltd is a leading manufacturer of agricultural machinery, including rotary tillers, PTO shafts, disc harrows, disc ploughs, disc blades, disc ridgers, rotary tillers, furrow ploughs, box scraper, sickle bar mowers, rotary mower, flail mower, boom sprayers, fertilizer spreaders, potato planters, plough blades, agricultural cultivators, and many more. With over 100 employees, AGKNX has been dedicated to the research and development of high-quality agricultural machinery for over a decade.
Product Video