Description
Boost your farm productivity with the hot-selling, diesel-powered disc ridger. This farm cultivator is not only new but also comes with a 1-year warranty. It is the perfect solution for ridging soil in your farm, with its weight and dimensions tailored to ensure high productivity. The disc ridger is equipped with a plow disc blade, one of its core components, to ensure efficient farming. It is designed to meet the needs of various farm industries and comes with online support to ensure seamless operations. Its unmatched power of 45-60hp and adjustable ridging height and spacing make it the perfect farm machinery for all your ridging needs.
Features and Applications of the Disc Ridger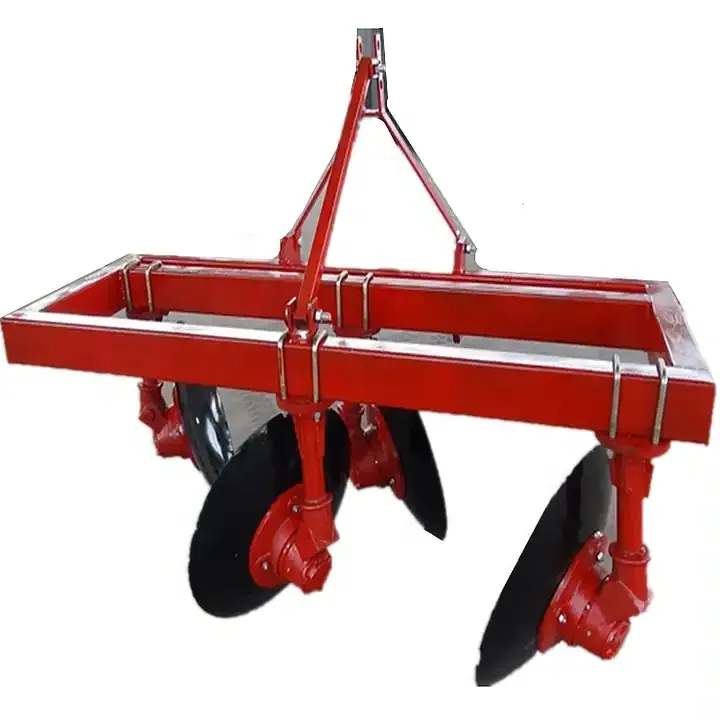 The disc ridger is not just another farm machinery; it is an embodiment of efficiency, convenience, and reliability. Its key selling point is its high productivity, which is guaranteed by its state-of-the-art features. The machine has a ridging height of 200-3000mm and a ridging spacing of 700-900mm, which can be adjusted to suit different farming needs. It is designed to be mounted using a 3-point linkage system, making it compatible with various tractors. Its core component, the plow disc blade, ensures that it delivers at its best in different farm conditions. The machine is also designed to be lightweight (160kg), making it easy to maneuver across the farm.
Working Principle and Maintenance of the Disc Ridger
The disc ridger operates on a simple yet efficient principle. It uses the power from the tractor to drive the plow disc blade, which in turn ridges the soil. This machine is not only easy to install but also to unload, thanks to its 3-point mounted linkage. When it comes to maintenance, the disc ridger requires minimal attention. Regular checking and tightening of loose parts, timely replacement of worn-out components, and proper storage are all that is needed to keep it in good working condition.
Promoting HZPT's Agricultural Disc Ridger Products
Why settle for less when you can get more? HZPT??s agricultural disc ridgers are engineered to deliver the best farming solutions. They are designed to offer high productivity, unbeatable efficiency, and unmatched reliability. So why wait? Get in touch with us today and let us transform your farming experience with our top-of-the-range disc ridgers.
Why Choose HZPT's Agricultural Disc Ridgers Products?
Choosing HZPT??s agricultural disc ridgers is choosing quality, durability, and efficiency. With over ten years in the industry, we understand what it takes to deliver farm machinery that meets and exceeds your expectations. We are committed to research and development, aiming to deliver innovative solutions for all your farming needs. Our disc ridgers are not just designed to perform but also to last, offering you great value for your money. Choose HZPT??s agricultural disc ridgers today and experience farming like never before.
About HZPT Machinery Co., Ltd.
HZPT Machinery Co., Ltd. is a leading manufacturer of agricultural machinery. With over 100 employees, including 20 technical staff and five senior R&D personnel, we are committed to delivering high-quality products that meet the diverse needs of farmers. Our products range from rotary tillers, PTO shafts, disc harrows, disc ploughs, disc blades, sickle bar mower, rotary mower, flail mower, boom sprayers, fertilizer spreaders, furrow ploughs, potato planters, plough blades, agricultural cultivators, to land levelers, among others. We boast of advanced production technology and equipment, and our products are not only sold across the country but also exported to Europe, America, Africa, the Middle East, and Southeast Asia.

For more information about our disc ridger, watch the video below: