Description
Introducing the mini automatic stone pick up machine for farmland, also known as the farmland stone removal machine. This innovative machine is designed to efficiently pick up and remove stones from farmland, thereby increasing productivity and ensuring a smooth and stone-free land for farming. This machine comes with a 1-year warranty and is perfect for use in farms. Weighing 560 KG, it is easy to handle and maneuver. While it doesn't have a physical showroom location, a video outgoing-inspection is provided to ensure its perfect condition.
Product Features and Applications
The farmland stone removal machine stands out for its high productivity, which is one of its key selling points. It boasts core components including the Bearing and Gearbox, which are backed by a 1-year warranty. This machine is not just your ordinary product; it is designed with a unique Type – Stone Picker Machine that is specialized for picking up stones. The machine comes in a customized color, and its model is 4U-800. It works conveniently with a tractor 3-point linkage and operates with a power range of 50-90hp. The minimum order quantity is one set, and it is sold under the trusted brand – EP.
Working Principle, Installation, and Maintenance
The farmland stone removal machine works by scanning the farmland for stones, picking them up, and storing them in a built-in container. The stones are then easily discarded, leaving the land stone-free. When it comes to installation, all that's needed is to attach it to a tractor via the 3-point linkage. As for maintenance, regular cleaning after use and timely replacement of the core components (Bearing and Gearbox) is recommended to ensure its longevity and high performance.
Why Choose the AGKNX's Agricultural Potato Harvester Products?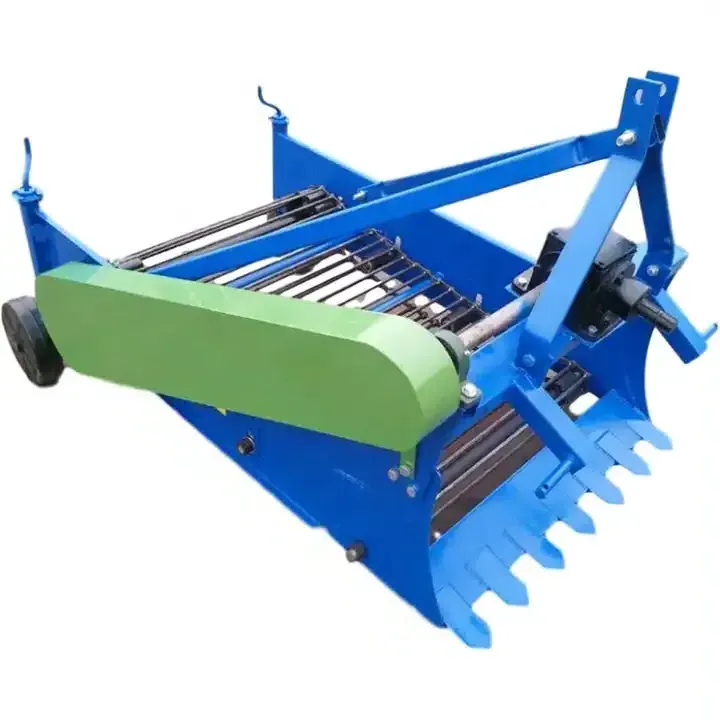 Choosing AGKNX??s agricultural potato harvester products comes with numerous benefits. For starters, these products are designed with advanced technology to ensure high productivity and efficiency. Moreover, they are built to last, with robust materials and a 1-year warranty. The potato harvester is easy to use and can significantly reduce the time and effort spent on harvesting potatoes.
AGKNX Machinery Co., Ltd.
AGKNX Machinery Co., Ltd has been in the forefront of agricultural machinery research and development. We have an array of products, including rotary tillers, PTO shafts, furrow ploughs, box scraper, boom sprayers, and many more. With over 100 dedicated employees, including 20 technical staff and five senior R&D personnel, we are committed to delivering high-quality, reliable, and efficient agricultural machinery.
Our commitment to quality and innovation has earned us a loyal customer base not just in our home country, but also in Europe, Africa, the Middle East, and Southeast Asia. With AGKNX, you??re not just buying a product; you??re investing in quality, efficiency, and a legacy of excellence.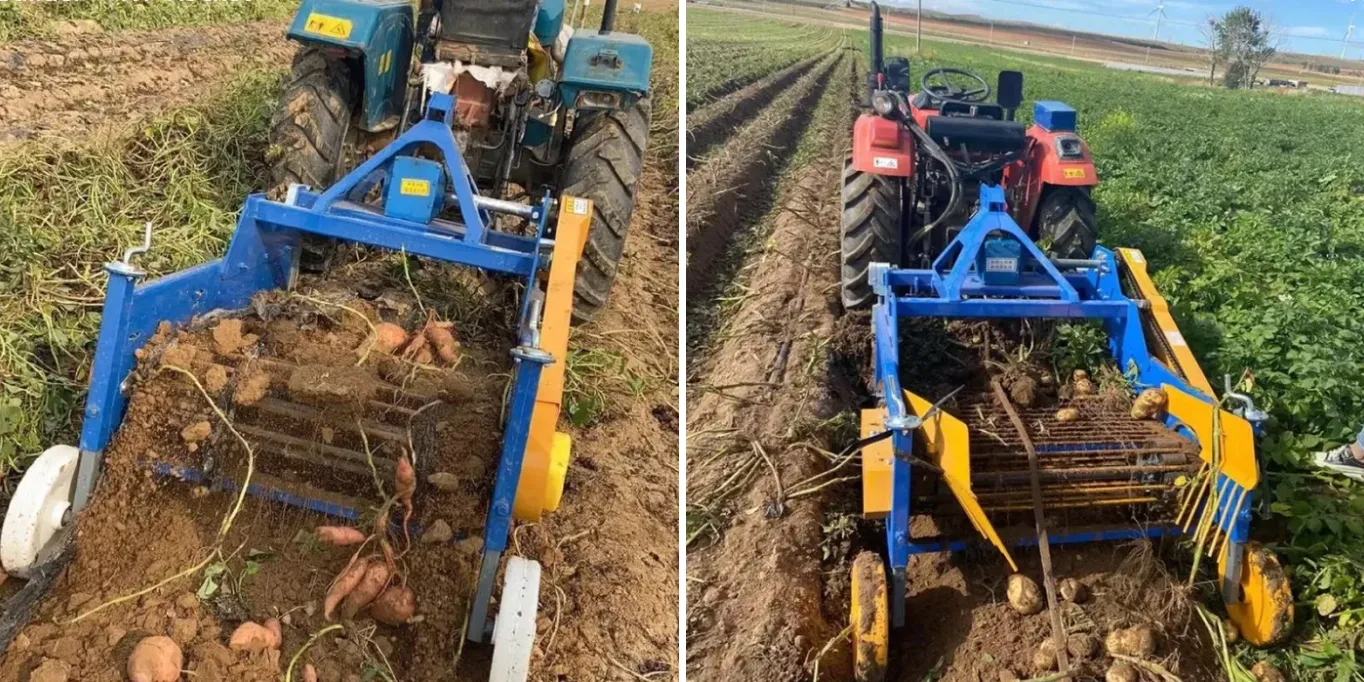 See the Machine in Action
Want to see how the farmland stone removal machine works? Check out this video to see it in action. You??ll be amazed at how it efficiently picks up and removes stones from farmland.