Description
Introducing the Ridger Tractor Mounted, a new and innovative agricultural tool that is designed to increase productivity and efficiency. This tractor-mounted ridger comes with a one-year warranty and weighs 220 kg. It is an ordinary product, but it boasts of high productivity and is equipped with a pump as its core component.
Understanding the Ridger Tractor Mounted
The Ridger Tractor Mounted is an essential piece of equipment for farmers and agricultural businesses. It is specifically designed to loosen land, making it easier for planting and seeding. As the name suggests, it is mounted on a tractor and is operated by the tractor's hydraulic system. The ridger is equipped with a pump that aids in the smooth operation of the machinery.
Features and Applications
The main selling point of the Ridger Tractor Mounted is its high productivity. It is designed to make the process of land preparation faster and more efficient. Furthermore, it is a lightweight piece of machinery, weighing only 220 kg, which makes it easy to mount and dismount from the tractor. This ridger is perfect for use in various industries and has the potential to greatly improve agricultural practices.
Installation, Operation, and Maintenance
The Ridger Tractor Mounted is easy to install on any tractor. Simply attach it to the hydraulic system of the tractor and it is ready to use. It operates by loosening the land, making it easier for planting and seeding. As for maintenance, it is recommended to regularly check and clean the pump, which is the core component of the ridger.
Working Principle
The working principle of the Ridger Tractor Mounted is based on the hydraulic power of the tractor. The ridger uses the tractor's hydraulic power to loosen the land, improving the soil conditions and making it more conducive for planting.
Why Choose HZPT's Agricultural Disc Ridger?
HZPT's Agricultural Disc Ridger offers unparalleled quality and performance. It is designed for high productivity and comes with a one-year warranty on core components. It offers an efficient and effective solution for land preparation, providing great value for money. We encourage agricultural businesses and farmers to explore the benefits of this product and contact us for purchase enquiries.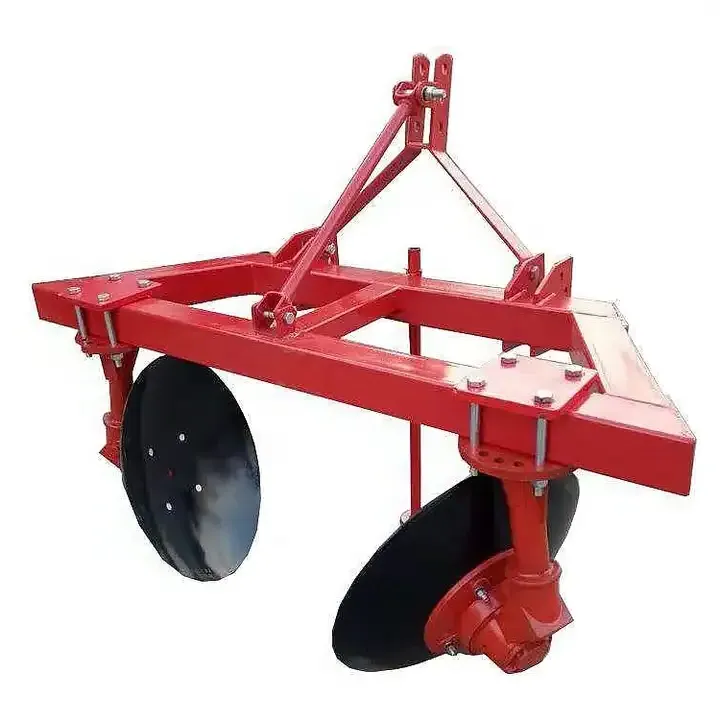 Introduction to HZPT Machinery Co., Ltd
HZPT Machinery Co., Ltd. is a leading manufacturer of agricultural machinery, with a focus on research and development. Our product range includes rotary tillers, PTO shafts, disc harrows, disc ploughs, disc blades, sickle bar mower, rotary mower, flail mower, boom sprayers, fertilizer spreaders, furrow ploughs, potato planters, plough blades, agricultural cultivators, land levelers, potato harvester, agricultural trailers, corn seeder, wheat seeder, vegetable seeder, harvest machines, post hole digger, wheat seeders, corn seeders, agricultural subsoiler, and soil-loosening shovels.
Dedication to Quality and Innovation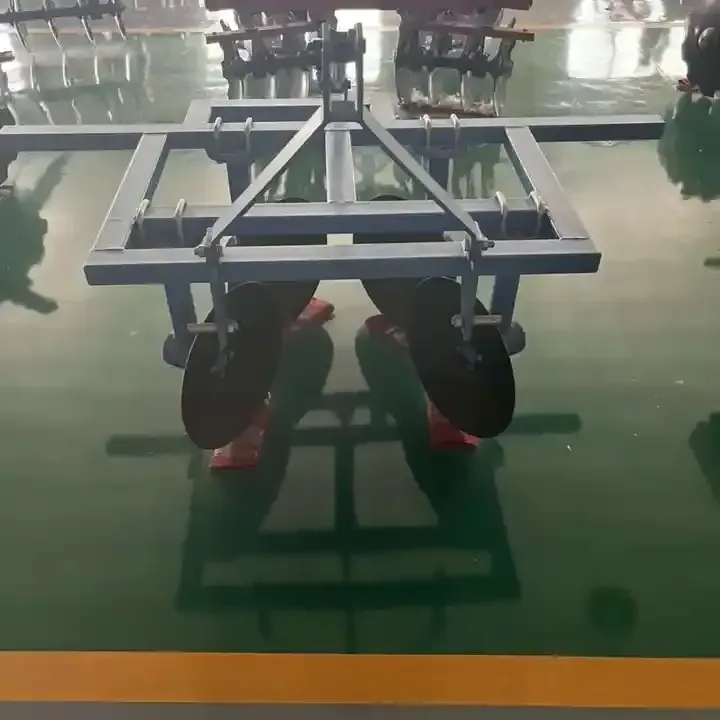 With over 100 employees, including 20 technical staff and five senior R&D personnel, we are dedicated to producing high-quality and innovative agricultural machinery. Our products are reliable, durable, and provide excellent performance. They are widely used not only in China but also exported to Europe, America, Africa, the Middle East, and Southeast Asia.

See the Ridger Tractor Mounted in Action
To better understand how the Ridger Tractor Mounted works and how it can benefit your agricultural practices, check out this video.
In conclusion, the Ridger Tractor Mounted is a valuable tool for modern agriculture. It offers high productivity, easy installation, and low maintenance. If you are in the market for reliable and efficient agricultural machinery, HZPT's Ridger Tractor Mounted is the ideal choice.