Description
Introducing a new, high productivity agricultural tool – the small potato harvester attachment. This novel equipment is designed for tractors with a power range of 30 – 40 HP. The application of this attachment is primarily for potato harvesting. It is a mini harvester and has a gear drive mechanism. The attachment is built to ISO 9001-2000 certification standards and comes with a 1-year warranty. The key selling point of this product is its high productivity, allowing farmers to achieve more in less time.
Features and Applications
This 195 KG potato harvester attachment has a row distance of 600 – 900 mm and a working width of 600 mm. It can be customized to fit your specific needs, and you can choose the color that best suits your brand. The model for this attachment is 4U-600, and it has a productivity range from 0.13-0.33 Acre/h. One of its core components is the bearing, which ensures smooth and efficient operation. The machine also has a cutting width of 600 mm, making it efficient and time-saving for all your potato harvesting needs.
Installation, Use, and Maintenance
The small potato harvester attachment is easy to install and use, and it requires minimal maintenance. It comes with a machinery test report and a video guide for outgoing-inspection. It is also accompanied by engineers who are available for overseas machinery servicing, ensuring your equipment is always in top shape. The harvester attaches to the tractor via a 3-point linkage and requires a power of 30-35 HP. When working, it delves to a depth of 250mm into the soil, ensuring all potatoes are effectively harvested.
Why Choose AGKNX's Agricultural Potato Harvester Products?
AGKNX is a renowned provider of quality farming equipment, and our small potato harvester attachment is no exception. We are committed to providing our customers with the best products and services. Our high productivity potato harvester attachment is no exception. We invite you to learn more about this product and contact us for any inquiries or purchases. Our dedicated team is always ready to serve you.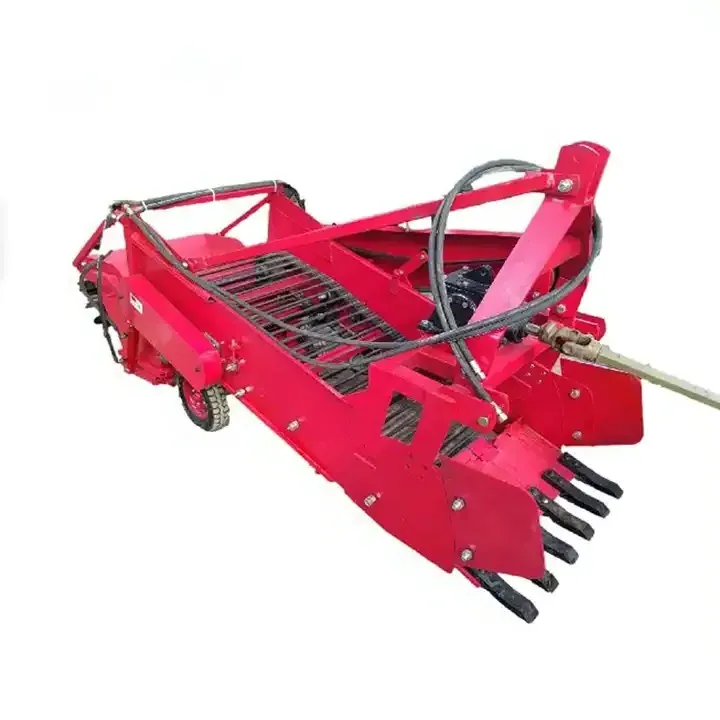 About AGKNX Machinery Co., Ltd.
AGKNX Machinery Co., Ltd. has been at the forefront of agricultural machinery research and development. We offer a wide range of products including rotary tillers, PTO shafts, furrow ploughs, box scraper, boom sprayers, fertilizer spreaders, potato planters, and harvest machines among others. Our team of over 100 employees includes 20 technical staff and five senior R&D personnel. We utilize advanced technologies such as CAD computer-aided design system to create superior products that meet and exceed our customers' expectations.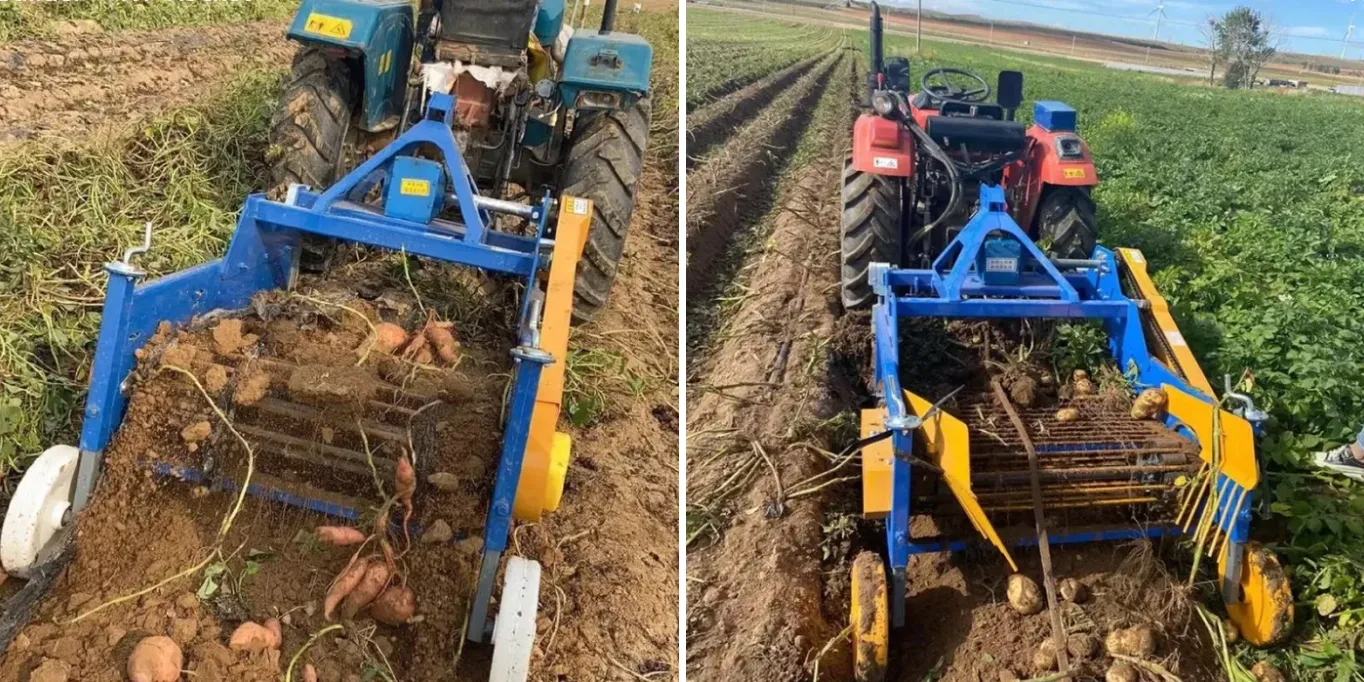 Watch Our Product in Action
For a more detailed understanding of our product, please watch the video below: