Description
Introducing the new and innovative Tractor Fertiliser Spreader, a premium quality product designed with maximum efficiency in mind. With a production capacity of 0.79ha/h and power range of 70-120hp, this advanced machinery guarantees to enhance your farming productivity. The model number ATV-260-076 promises extraordinary features, including a sizeable dimension of 5500*2250*2200mm and a weight of 2000kg. This robust machine offers a generous two-year warranty and reliable after-sales service with engineers available to service machinery overseas. Certified with ISO9001, this product ensures high quality and durability. The product name, Tractor Fertiliser Spreader, speaks for its purpose and functionality.
Understanding the Tractor Fertiliser Spreader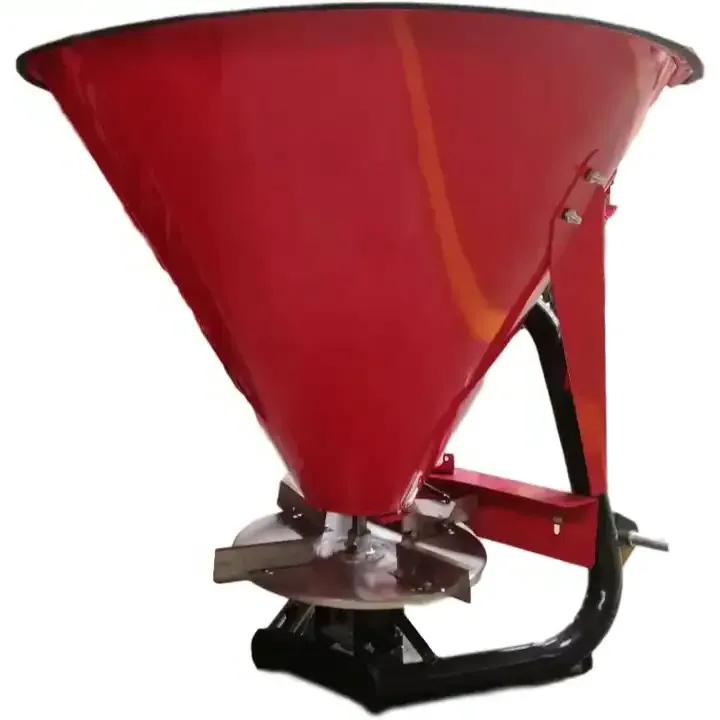 The Tractor Fertiliser Spreader is a machine built on the principles of advanced US technologies. It is primarily used for operations such as basic fertilizer broadcasting before plowing, seeding after plowing, and seed and fertilizer broadcasting in pastures. The machine's compact structure makes it easy to operate and its wide application range enhances its versatility. Its high operational efficiency and even broadcasting ability further increase its value in the agricultural sector.
Working Principle, Installation, and Maintenance of the Tractor Fertiliser Spreader
The Tractor Fertiliser Spreader operates through a simple yet efficient mechanism. The fertiliser is loaded into the hopper, and as the tractor moves, the spreader distributes the fertiliser evenly across the field. Installation is straightforward, requiring attachment to the tractor's rear. Unloading is similarly simple with a quick-release system. Maintenance primarily involves regular cleaning to prevent blockages and checking for any wear and tear to ensure the machine's longevity.
Why Choose AGKNX's Agricultural Fertiliser Spreader?
When it comes to agricultural machinery, AGKNX stands as a leading manufacturer with a reputation for quality and innovation. Our Tractor Fertiliser Spreader is a testament to our commitment to providing farmers with efficient, reliable, and durable machinery. With our state-of-the-art fertiliser spreader, you can enhance productivity, save time, and achieve more consistent results. We invite you to learn about our product and contact us for a purchase that promises value for money.
About AGKNX Machinery Co., Ltd.
AGKNX Machinery Co., Ltd. is a pioneer in the research and development of agricultural machinery. Our diverse product range includes rotary tillers, PTO shafts, disc harrows, disc ploughs, disc blades, disc ridgers, rotary tillers, furrow ploughs, box scraper, sickle bar mowers, rotary mower, flail mower, boom sprayers, fertilizer spreaders, potato planters, plough blades, agricultural cultivators, potato harvester, agricultural trailers, corn seeder, wheat seeder, vegetable seeder, harvest machines, post hole digger, wheat seeders, corn seeders, agricultural subsoiler, and soil-loosening shovels.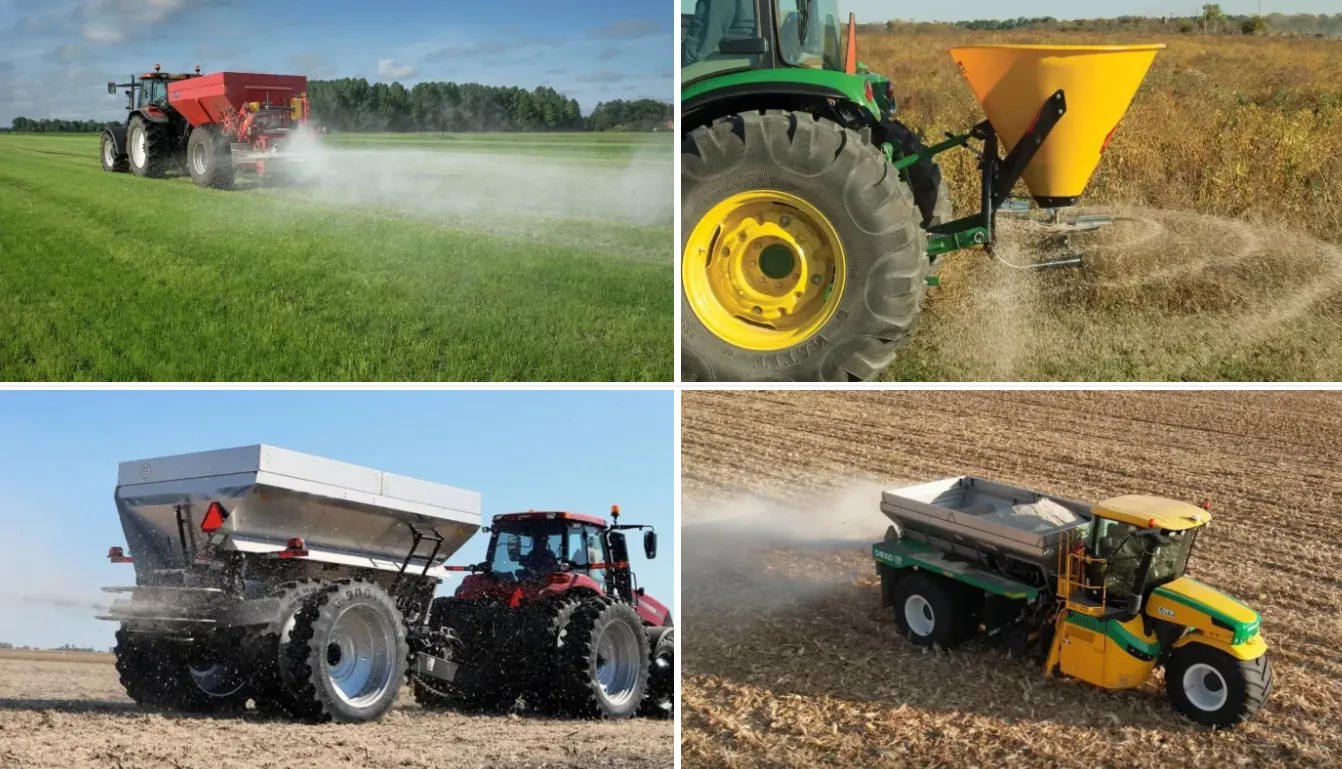 Watch Our Product Video
For a more comprehensive understanding of our Tractor Fertiliser Spreader, watch our product video below: