Description
The Tractor Fertilizer Spreader is a brand new product designed for spreading chemical fertilizer with high efficiency and productivity. Manufactured for use in farming industries, this robust machine is perfectly suited for a variety of farm tasks, including spreading fertilizer across open fields, along field edges, and in marginal zones. With a 1-year warranty on core components, this machine is not only durable but also reliable. Its remarkable features have made it a highly sought after product in markets across Europe and America.
Unparalleled Features and Applications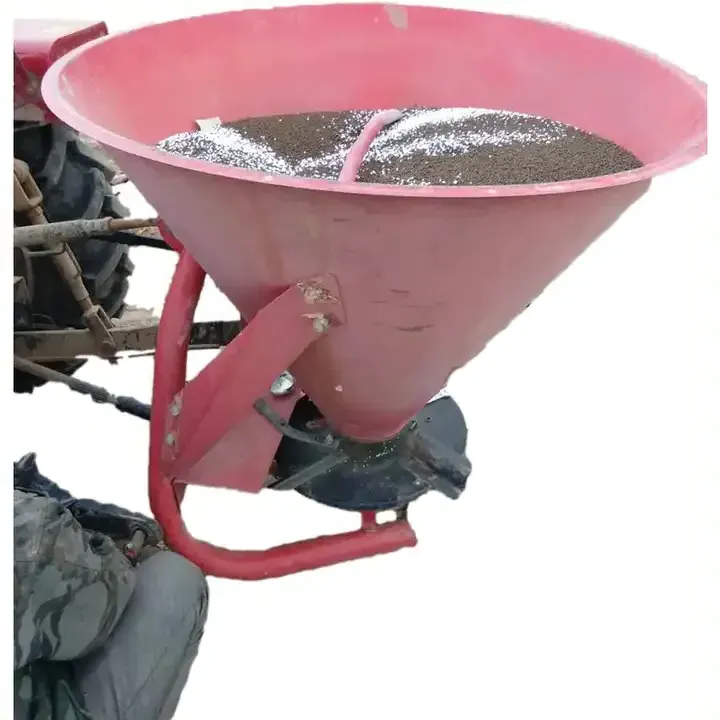 The Tractor Fertilizer Spreader, also known as the Walk-behind Spreader or Fertilizer Machine, is powered by a 20-30hp engine and boasts a production capacity of 10-15ha/h. This machine's core components, such as the bearing, are all designed to last, ensuring that the machine remains in top-notch condition even after prolonged use. The high efficiency of this fertilizer spreader is majorly attributed to its high productivity rate and the engineers' availability to service the machinery overseas. Weighing 100 KG and having dimensions of 2150*940*940mm, this machine is compact yet powerful.
Working Principle, Installation, and Maintenance
This fertilizer spreader works by evenly distributing fertilizer across the field. It operates on a power take-off (PTO) system that transfers the tractor's mechanical power to the spreader. As for installation, the machine comes with a 3-point linkage for quick and easy attachment to a tractor. To ensure longevity, regular maintenance is advised. This includes routine checks on the bearing, which is a core component of the machine. Also, ensure to keep the spreader clean and dry when not in use to prevent corrosion.
Why Choose AGKNX's Agricultural Fertilizer Spreader Products?
There's no denying the market is flooded with various brands offering similar products. However, what sets AGKNX's Agricultural Fertilizer Spreader apart is its commitment to quality, efficiency, and customer satisfaction. Our product comes with a 1-year warranty and an assurance of after-sales service by our team of experienced engineers. What's more, we offer a minimum order quantity of just one set, making it accessible to small-scale farmers. So why wait? Contact us now to make your purchase!
About AGKNX Machinery Co., Ltd.
Based in Hangzhou, China, AGKNX Machinery Co., Ltd. is a pioneer in the field of agricultural machinery. For over a decade, we've been committed to researching and developing a wide range of farm equipment, including rotary tillers, disc harrows, disc ploughs, and more. Our team consists of over 100 dedicated employees, including 20 technical staff and five senior R&D personnel. We utilize CAD computer-aided design systems and advanced production technology to ensure our products meet the highest standards. Our products are trusted by farmers countrywide and are exported to various regions worldwide, including Europe, America, Africa, the Middle East, and Southeast Asia.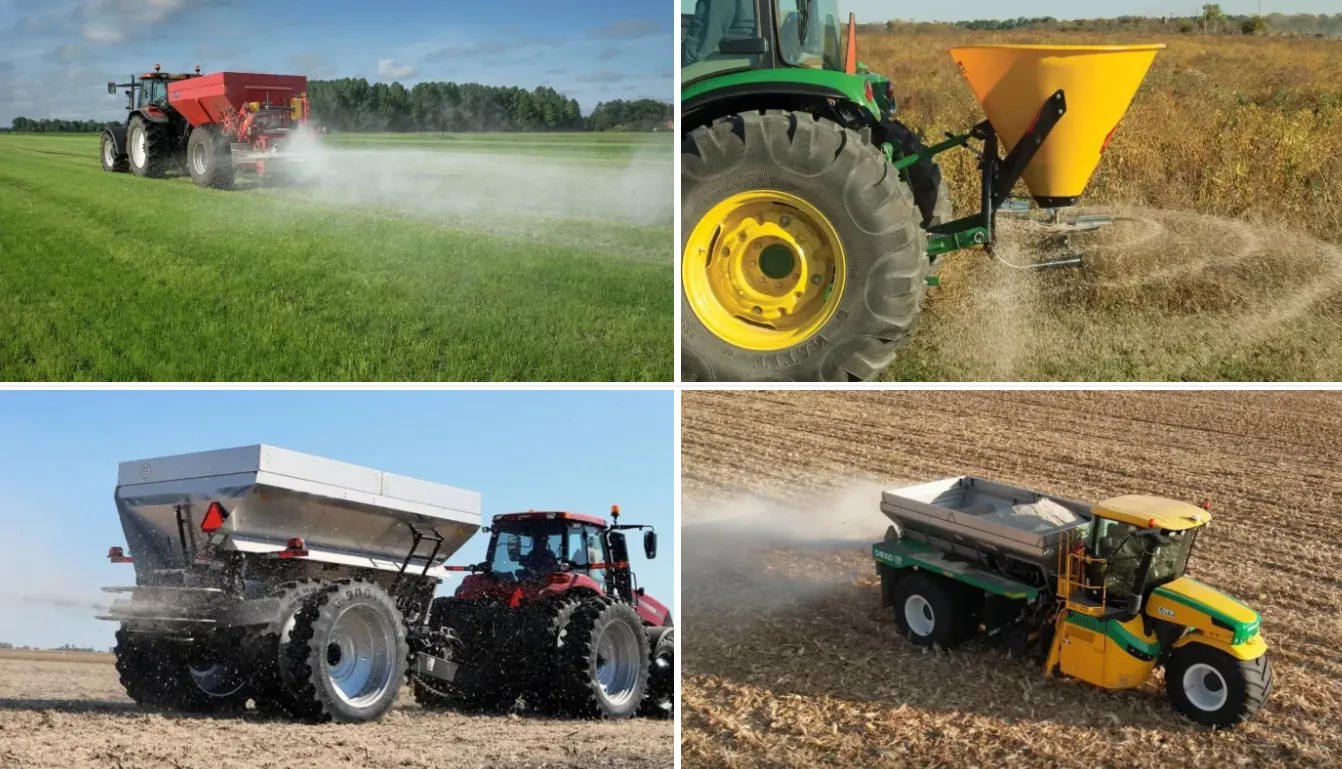 Learn More About Our Products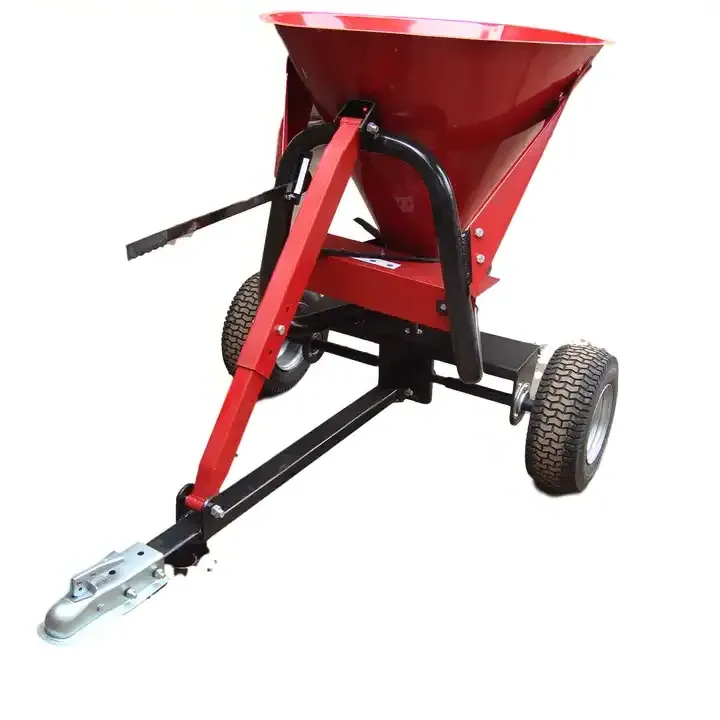 Curious to see our Tractor Fertilizer Spreader in action? Click the link below to watch a video demonstration of this remarkable product.