Description
Presenting the Tractor linked 3QL-4 simple furrow ridger plough, a brand new addition to our 2022 product line. This high productivity farming equipment is specifically designed for ridging soil. It comes with a 1-year warranty and weighs just 160 KG. The ridger plough is diesel-powered and easy to use. Its unique features include a matched power of 45-60hp, ridging height of 200-3000mm, and ridging spacing of 700-900mm. Its standard size dimensions make it suitable for a variety of farms.
Features and Applications of the 3QL-4 Furrow Ridger Plough
This tractor-linked ridger plough is not just simple, but also extremely efficient. It is the perfect tool for creating ridges in the field after tillage. The furrow ridger plough is especially useful in the cultivation of potatoes, beans, and other vegetables. Its adjustable ridging spacing, ridging height, ridging rows, and angle make it highly adaptable to a wide range of tractors and farm conditions. Furthermore, its high productivity selling point is backed by its precision manufacturing and easy removal feature. This equipment can also break stubble and ridge with one stop, making it a valuable addition to any farm.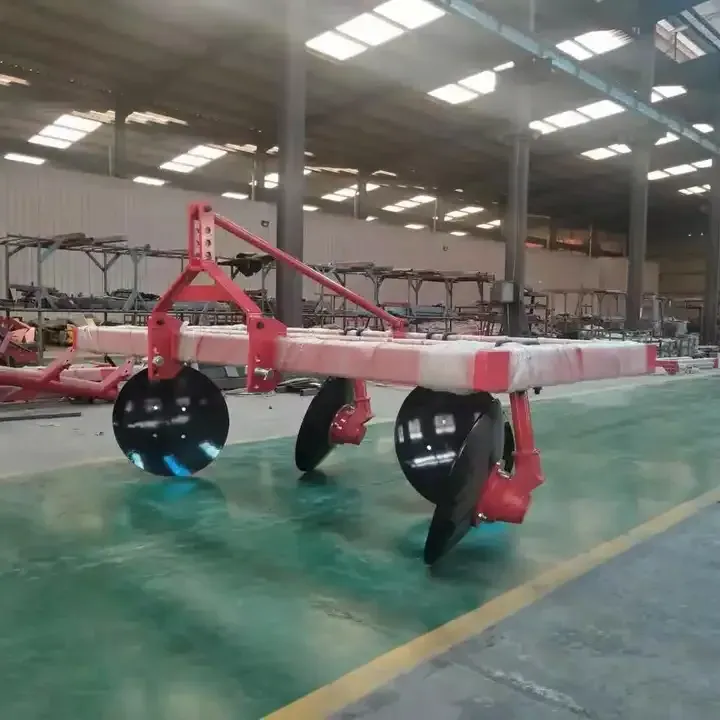 Working Principle and Maintenance of the 3QL-4 Furrow Ridger Plough
The 3QL-4 ridger plough operates by being linked to a tractor, powered by diesel. It then uses its ridging height and spacing to create furrows in the soil. The installation process is straightforward with a 3-point mounted linkage. Unloading is just as simple. Regular maintenance involves checking and replacing the core component – the bearing. A 1-year warranty covers the core components, and a machinery test report is provided to ensure quality and reliability. Moreover, video outgoing-inspection is also provided for a comprehensive understanding of the product's usage.
Why Choose HZPT's Agricultural Disc Ridgers?
Always aiming for the highest productivity, HZPT is proud to introduce the 3QL-4 simple furrow ridger plough. Our mission is to provide farmers with durable and efficient farming equipment. By choosing HZPT, you're choosing quality, reliability, and exceptional customer support. Our products always come with a warranty, and we stand by our commitment to provide products that enhance productivity on your farm. Don't wait, contact us today and let the 3QL-4 simple furrow ridger plough revolutionize your farming operations.
Introducing HZPT Machinery Co., Ltd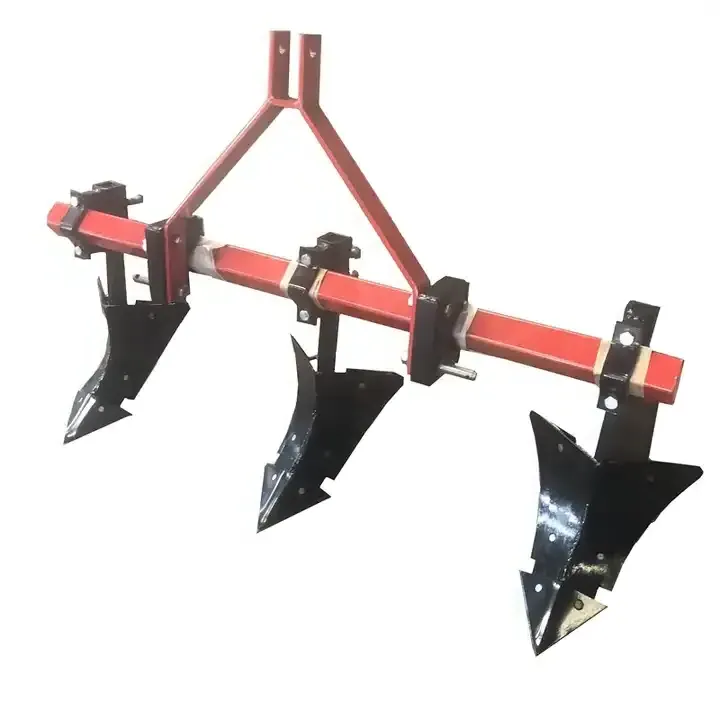 HZPT Machinery Co., Ltd has been a pioneer in the field of agricultural machinery, with a wide range of products including rotary tillers, PTO shafts, disc harrows, disc ploughs, disc blades, etc. Our team of over 100 employees, including 20 technical staff and five senior R&D personnel, work tirelessly to deliver high-quality machinery to farmers around the world. Our products are diverse in specifications, excellent in performance, and reliable in quality. We export our products to countries in Europe, America, Africa, the Middle East, and Southeast Asia all year round.

Watch Our Product Video
Get a closer look at our 3QL-4 simple furrow ridger plough in action. Watch the video below to see how this high productivity farm cultivator can bring significant improvements in your farming operations.