Description
Introducing the new tractor mounted potato harvester rock picker. This highly efficient machine is designed for use with tractors of 25-30 HP power. The main application of this machine is for harvesting potatoes, specifically plant potatoes. The harvester operates on a single row with a row distance of 550-600 mm and a working width of 600 mm. It's a mini harvester with a tractor drive type, and it weighs 180 KG. The machine comes with an ISO9001 certificate and a 1-year warranty. Its key selling point is its high productivity.
Features and Applications of the Potato Harvester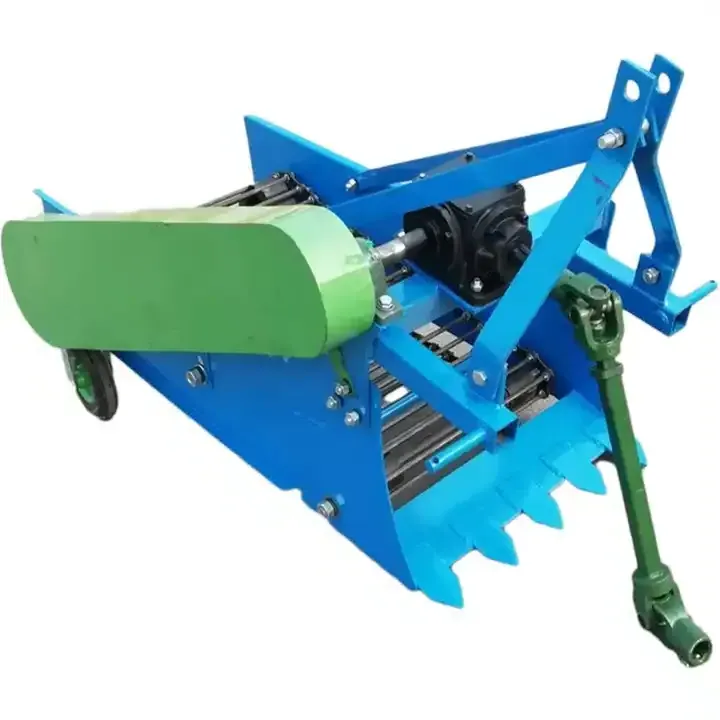 This machine is not just any ordinary potato harvester. It's unique design allows for high productivity, efficient harvesting, and minimal crop damage. It is equipped with a gearbox as its core component, ensuring smooth and efficient operation. This machine is designed to be used in manufacturing plants and farms. It comes with online support for after-sales service. The row spacing is adjustable between 55-80cm, and it can be matched with tractors of 22-35hp. This potato harvester is also packaged in an iron case for maximum protection during transport and storage.
Working Principle, Installation, and Maintenance of the Potato Harvester
The potato harvester operates by being attached to a tractor. It then digs up the ground and the rotating paddles scoop up the potatoes and rocks, separating them in the process. Installation is simple and straightforward, with the harvester being mounted onto the tractor. Unloading it is also an easy task, as it involves simply detaching it from the tractor. As for maintenance, regular checks and timely replacement of worn-out parts is recommended to ensure the machine's longevity and optimal performance.
Promoting AGKNX's Agricultural Potato Harvester Products
AGKNX's agricultural potato harvester is not only efficient and reliable but also offers high productivity. Its robust design, coupled with a high degree of durability, makes it the ideal choice for all your potato harvesting needs. With this machine, harvesting potatoes will no longer be a labor-intensive task. So, why wait? Contact us today to learn more about our product and make your purchase!
Why Choose AGKNX's Agricultural Potato Harvester Products?
Choosing AGKNX's agricultural potato harvester products means choosing quality, efficiency, and reliability. We have been in the industry for a long time, and our products are a testament to our commitment to providing the best for our customers. With our potato harvester, you are assured of high productivity and minimal crop damage. Our after-sales service is also top-notch, with online support readily available.
About AGKNX Machinery Co., Ltd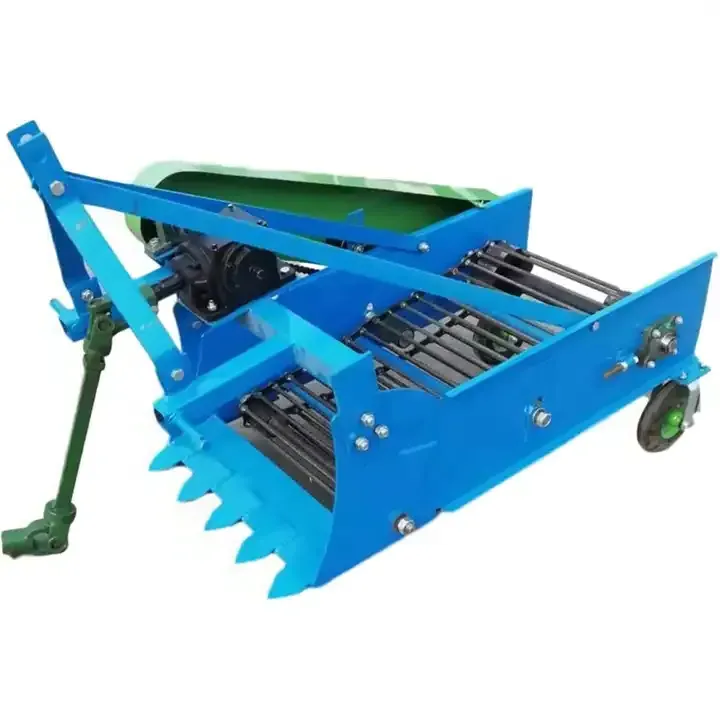 AGKNX Machinery Co., Ltd has been engaged in the research and development of agricultural machinery for over a decade. Our team of over 100 employees, including 20 technical staff and five senior R&D personnel, work tirelessly to produce high-quality products. We have two advanced casting, forging, machining, heat treatment, and lacquering production lines, and we use CAD computer-aided design system. Our main products range from farming machinery, planting machinery, harvesting machinery and its accessories, and matching machines. Our products are sold all over the country and are exported to many countries and regions in Europe, America, Africa, the Middle East, and Southeast Asia all year round.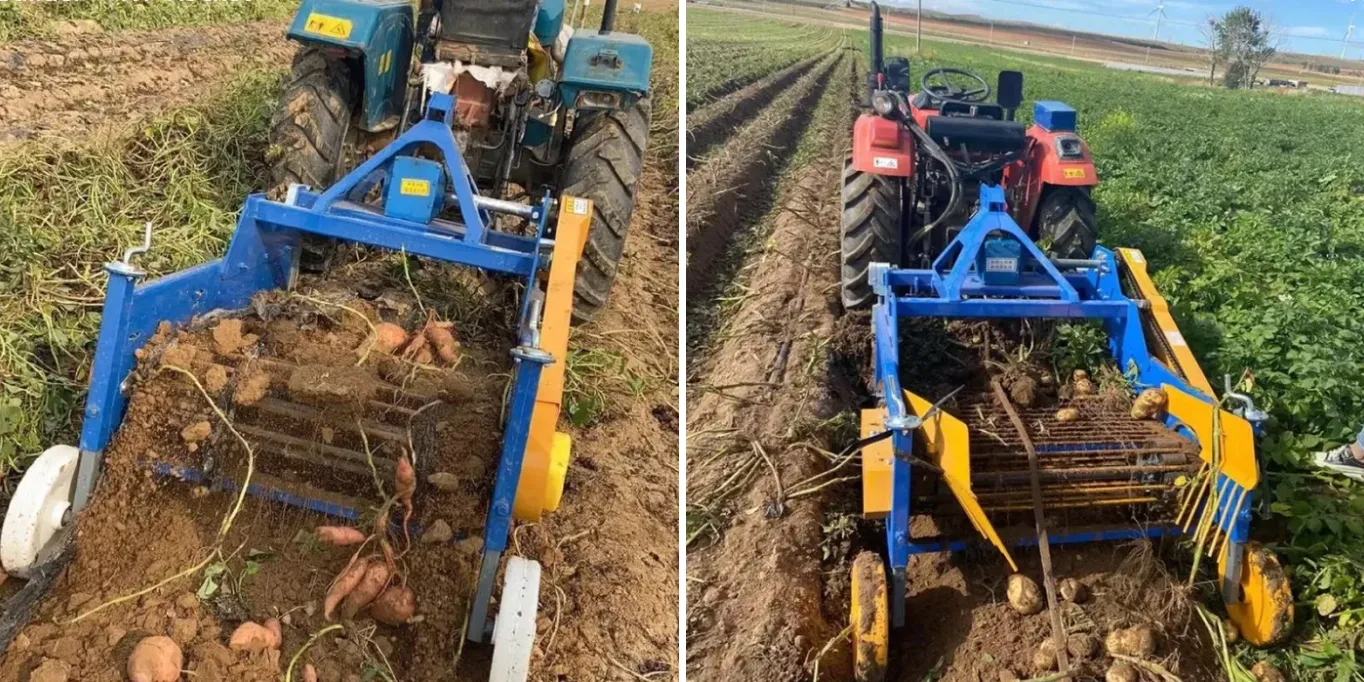 Related Video
For more information on our potato harvester, please watch the video below: