Description
Introducing our latest innovation in agricultural machinery, the tractor mounted potato harvesting machine ppt. In mint condition, this new addition to our farming machinery product line is powered by a 25-30 HP tractor. The machine is specifically designed for potato harvesting, including plant potatoes. It operates in a single row with a row distance of 550-600 mm and a working width of 600 mm. This mini potato harvester is driven by a tractor and weighs approximately 180 KG. It holds an ISO9001 certificate, assuring quality and high productivity.
Key Features and Applications of Our Potato Harvester
The tractor mounted potato harvesting machine ppt is a new product for 2020, boasting of high productivity as one of its key selling points. It comes with a 6-month warranty and includes core components such as a gearbox. The machine is perfect for use in manufacturing plants and farms. It offers a row spacing of 55-80 cm and is compatible with a 22-35 hp tractor. For convenience, after-sales service is provided online. The machine is also easy to package in an iron case, ready to be shipped from QING DAO CHINA.
Working Principle and Maintenance
The potato harvester operates on a simple yet efficient principle. It digs up the ground, scoops the potatoes, and deposits them in a path for collection. Installation is straightforward, requiring attachment to a tractor of appropriate horsepower. Unloading the harvested potatoes is also a breeze, thanks to the machine's design. Regular maintenance, such as cleaning and oiling, is necessary to keep the machine in top condition.
Promoting AGKNX's Agricultural Potato Harvester Products
Experience unparalleled efficiency and productivity with AGKNX's agricultural potato harvester. This revolutionary machine takes potato harvesting to a new level, making it faster, easier, and more efficient. Don't miss out on this game-changing product! Contact us now to learn more about our agricultural potato harvester and how it can transform your farming operations.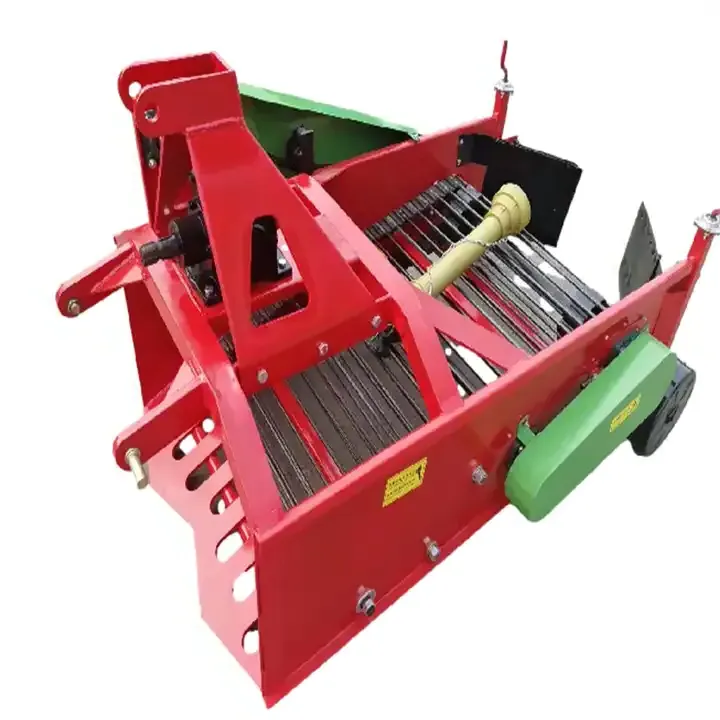 Why Choose AGKNX's Agricultural Potato Harvester Products?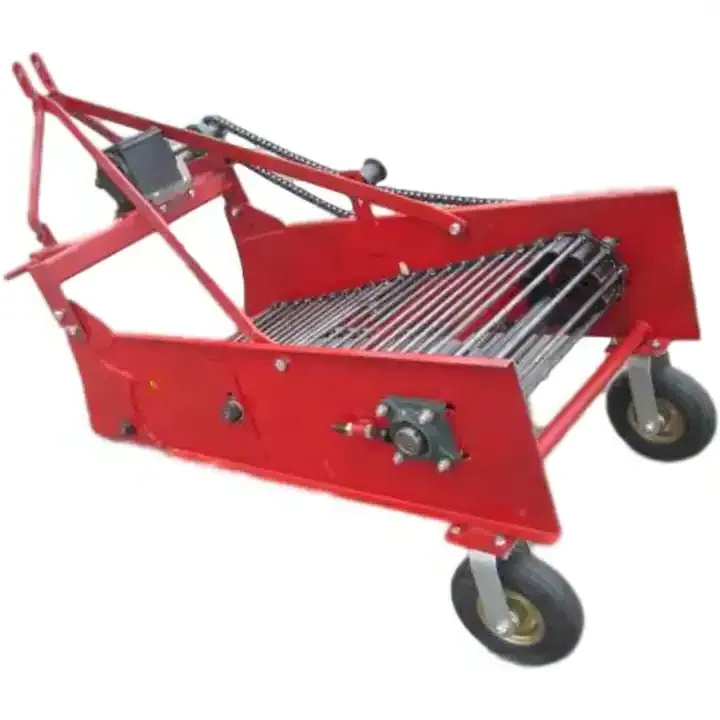 Choosing AGKNX's agricultural potato harvester products means investing in high-quality, durable, and efficient machinery. Our company has been engaged in the research and development of agricultural machinery for years, resulting in products that deliver excellent performance and reliability. With AGKNX, you are not just buying a product; you are investing in a partner committed to your success.
About AGKNX Machinery Co., Ltd.
AGKNX Machinery Co., Ltd. is a leading manufacturer of agricultural machinery, with a product line that includes rotary tillers, PTO shafts, furrow ploughs, box scrapers, boom sprayers, fertilizer spreaders, potato planters, potato harvesters, sickle bar mowers, rotary mowers, flail mowers, disc harrows, disc ploughs, and many more.
With over 100 employees, including 20 technical staff and five senior R&D personnel, we have the resources and expertise to deliver top-quality products and services. We utilize CAD computer-aided design system, advanced production technology, and equipment to produce high-performing and durable farming machinery.
Our products are sold all over the country and exported to many countries and regions in Europe, America, Africa, the Middle East, and Southeast Asia all year round. We are committed to providing our customers with the best agricultural machinery that meets their needs and exceeds their expectations.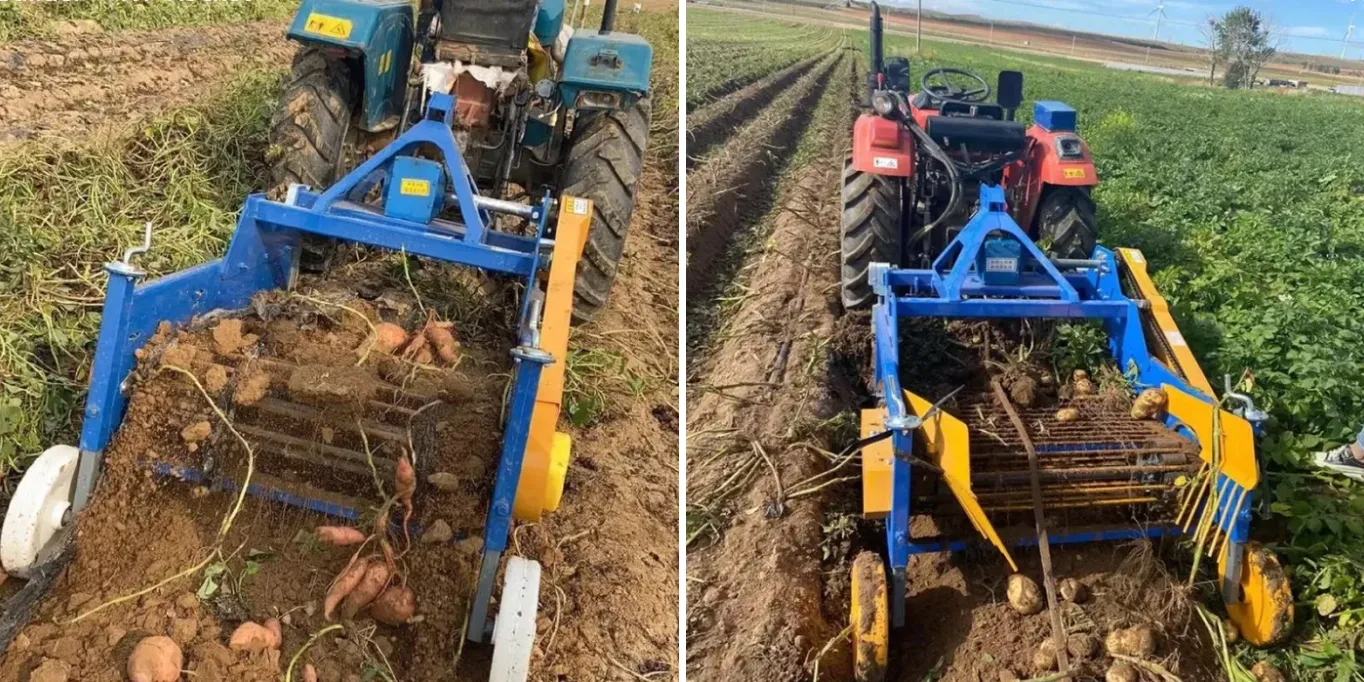 Learn more about our tractor mounted potato harvesting machine ppt by watching the video below: